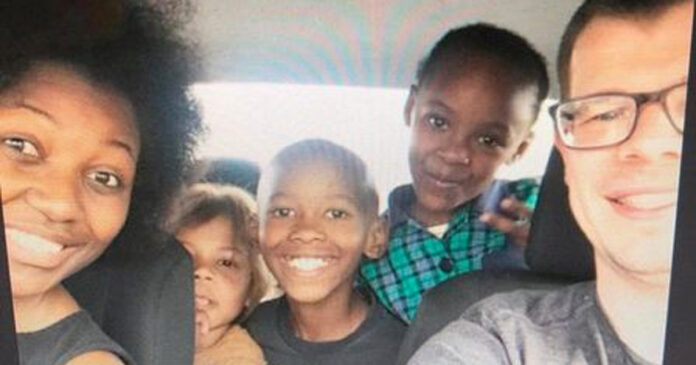 A South African expat living in The Netherlands is on a mission to gain legal guardianship of her late sister's children. The two young children from Boksburg – Kebi (12) and Khanyi (10) – tragically lost their mother two years ago when she died after an extremely short illness, suspected to be meningitis. The children were then taken care of by their grandmother… but she sadly passed away on 21 February this year.
For SA expat – and SAPeople contributor – Bongi Kroon, it has been heartbreaking to lose both her sister and her mother in a short period of time… but her thoughts are with her precious young nephew and niece.
Bongi (full name Bongiwe Kroon-Mashewula) is now doing all she can to become their guardian so they too can move to the Netherlands and live with her and her Dutch husband, and their three children.
"Through this painful loss of my mother and sister our greatest priority is Kebi and Khanyi. Two minor children who are in need of a loving and safe home. Because we are their only direct family members, my husband and I have decided to continue to raise them, this time in our home, here in The Netherlands," says Bongi.
For now her nephew and niece are being temporarily looked after by a male cousin of Bongi's who has moved in with them, until she can get them to the Netherlands.
Bongi says: "In order for me to get guardianship we had to get legal assistance, we are glad to share that this process is showing a lot of progress, on March 15th 2021 the High Court granted me the 'interim guardianship' for Kebi and Khanyi."
However, Bongi needs 'permanent guardianship' in order to be able to request a visa for her two young relatives to stay in The Netherlands, so the court case continues.
She says: "The lawyers in SA are working really hard to present our case for permanent guardianship to the judge. They are currently interviewing all parties involved, the children, my husband and I, family members."
Unfortunately the legal team "can't reach the father of the kids who signed the consent but now is ignoring all our messages, he has shown no interest in his children from birth.
"Both my husband and I have cared for my niece and nephew since their birth, we pay for their mortgage and monthly expenses," says Bongi. "But we are not wealthy and the sudden death of my sister and mother has made us empty our savings."
With the unexpected costs escalating, Bongi has reached out for help via a crowdfunding platform. She has already paid €3,000 of the €7,100 (R127,000) legal fees; and is now crowdfunding for the remaining legal costs, flight tickets and PCR tests… which comes to a total of €6,180.
So far, kind friends and strangers have helped raise over €4,700 to help the youngsters be united with their aunt and uncle, and cousins!
Bongi met her husband, an electrician, in Cape Town in 2009 at a 'Youth With a Mission' missions school, moved to The Netherlands a year later, and got married on her 21st birthday (2 September 2011). She  now runs her own breakfast delivery service called Chronicles Cafe. The former hotel receptionist had just secured a new job at KLM in February last year when "Corona hit and I had to say goodbye to that amazing opportunity". Never one to give up though, she decided to open her own business and reports "it's doing ok for a start-up".
At the moment Bongi is speaking daily with her nephew and niece via WhatsApp video calls, but she hopes they'll soon be joining her in Europe.
"The application process here takes max 90 days, if all necessary documents are submitted," she says. The Dutch immigration officials have told her they can speed up the process, and SA Home Affairs has received a court order letting them know how urgent the matter is for them to issue passports and unabridged certificates.
Bongi points out how, at such a young age, they have already suffered so much trauma… but, as she wrote in a recent post, "they still smile, they laugh, they are full of hope."
If you would like to help, please donate here.