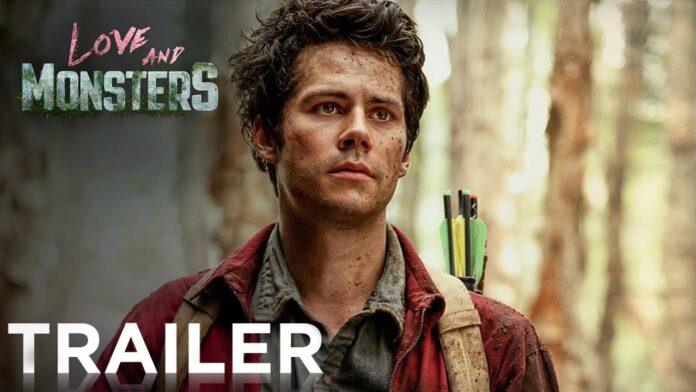 The South African film director Michael Matthews, who directed the critically praised "Five Fingers for Marseilles," has seen his first film for Hollywood, the audience favourite "Love and Monsters," get an Oscar nomination for best visual effects. The film will be available on Netflix on 26 April.
Watch the trailer:
The movie, which was released in October last year, has an extremely high rating on the review site Rotten Tomatoes. The international rights have been sold to Netflix.
"It has been a big journey, creating a film like this," says Matthews, "so it will be really exciting to finally watch it with friends and family at home, in South Africa."
"Love and Monsters" is a sci-fi adventure set in a monster-infested version of the world, and tells the story of Joel Dawson (Dylan O'Brien), who, along with the rest of humanity, has been living underground ever since giant creatures took control of the land. After reconnecting by radio with his high school girlfriend Aimee (Jessica Henwick), 80 miles away at a coastal colony, the young passionate Joel decides to embark on a long hazardous journey alone to be with the girl of his dreams, encountering interesting characters and dangerous monsters on the way.
Of the nomination, Matthews says, "There were so many people involved in bringing the monsters and world of the film to life. So, it's awesome to see that hard work acknowledged." Indiewire's David Ehrlich calls Love and Monsters a 'fun, imaginative, genre-mashing adventure' and 'the rarest kind of movie these days.'
The Academy Awards will be held in Los Angeles on 25 April.
Born in Durban, Matthews studied filmmaking at City Varsity in Cape Town, before co-founding the Be Phat Motel Film Company with writer/producer Sean Drummond. He went on to make his directorial debut with "Five Fingers For Marseilles," a contemporary South African Western that premiered at the 2017 Toronto International Film Festival to high acclaim.