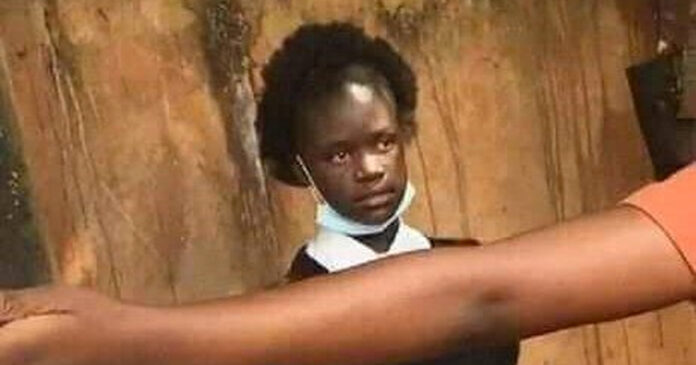 Every person who reads about Lufuno's story, or watches the

haunting videos of her being bullied

, wishes they could do something. Wishes they could change the outcome. Step in. Take away the phones. Stop the laughing. And help. Protect a girl from being hit over and over. And from being publicly humiliated. Made to feel all alone. And we can help. It's too late to save Lufuno, but there are others being bullied and humiliated each day right in front of us, by adults on social media. Even those outraged by this tragic bullying incident, that resulted in the suicide death of 15-year-old Lufuno Mavhungu, are now bullying her bully under the #JusticeForLufuno hashtag. (See schoolgirl's arrest beneath the video.) There's never been a more important time to teach our children to be kind, and to set that example ourselves.
Inspirational Rustenburg public speaker, Poloko Mmakgolane, has a powerful message for all South Africans which he has posted on Twitter. Poloko, who motivates thousands of youth across SA high schools, and has published a book How Can I Make A Difference?, asks: "How did we get to a point where ubuntu became consigned to history books?"
The videos, taken at Mbilwi High School in Limpopo, only caught one girl – with a black jersey – who appeared to show any ubuntu during the situation, and tried to stop the altercation.
Lufuno was rushed to hospital on Monday at 18h30 after her mother found her unconscious in her room. She had apparently swallowed pills and was declared deceased at the hospital. Her father reportedly said she had suffered from bullying for a long time, but the school did nothing, he said. Her skin was too dark said some. Her hair was wrong. She was too short. This beautiful young teenager – who was apparently super smart – was made to feel ugly and less than enough. In her farewell letter, she wrote about the "pond of pain" she suffered. It's heartbreaking. And it's happening to boys and girls in schools across the country (and world) every day. Social media appears to have exacerbated it. The culture of bullying has to end now. Enough is enough, says Poloko.
He says if his message can be shared and reach just one more person "we will do better. I am hopeful. ❤ We have to do better. We have to."
WATCH VIDEO by Poloko Mmakgolane: How did we get here?
How did we get here?#Lufuno #JusticeForLufuno pic.twitter.com/VKhwxiqgij

— Poloko Mmakgolane (@poloko_rtb) April 14, 2021
Schoolgirl at Mbilwi Secondary School arrested after bullying incident
Police have today (Wednesday) arrested the Grade 10 schoolgirl who is seen hitting Lufuno in the video, following a case being opened this morning at Thohoyandou police station. The girl will be handled in accordance with the Child Justice Act, said police.
The girl's facebook page has now been taken down, but earlier she had written: "Yes, I did fight her (and) I regret, but I didn't murder her ❤️. No Criminal Record, but a Warning. So what was you'all saying? Mr & Mrs Knowing it all. Your problem is that (you're) too quick to judge like (you're) saints."
Basic Education Minister Angie Motshekga visited the school, and says she will revisit. The minister said she was not satisfied with explanations given by the school. Other videos have surfaced of similar bullying incidents videoed at the school, including one in which a boy can be seen hitting a girl and throwing her to the ground.
Other tweets about Lufuno today:
#Lufuno
I respect the girl wearing a black jersey for being the only one who stood up and try to stop the bullying, we need more people like her❤️ pic.twitter.com/GVmeUgXYDp

— Bright Luu Magoda (@Bright_Luu) April 14, 2021
Rest in peace nana #Lufuno pic.twitter.com/sP6x7g00Cc

— Bruce T. Tshifhiwa (@TshifhiwaBruce) April 14, 2021
#Lufuno's suicidal letter💔😭🙏#JusticeForLufuno pic.twitter.com/3od03WYj9O

— TSWANA MAN WITH SOME POWER (@George_Mogwase) April 14, 2021
Normalize asking your kid how was school #Lufuno pic.twitter.com/9ryESgHBRA

— mr.Tino (@tuksvalentin) April 14, 2021
May your soul rest eternal peace my angel🕊, sorry that your story has to end like this Nana😭😭💔 #Lufuno#JusticeForLufuno pic.twitter.com/I7u8pEVCbC

— Lerato Mandy®↩ (@amanda_manyoni) April 14, 2021
WATCH South African school girl Lufuno dies after bullying incident caught on video
LISTEN TO THE SAPEOPLE PODCAST Get your weekly fix of some of the good SA news happening around the world.