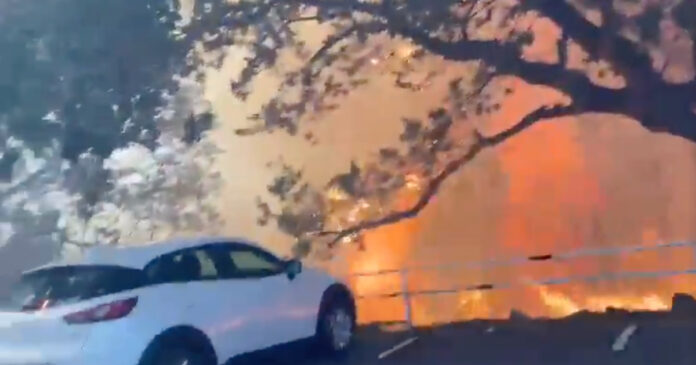 Thousands of people watched a video of the Cape Town fire on Sunday that showed a white car parked in Table Mountain National Park, precariously close to rising flames. Many wondered what happened to that car…
Madness #capetownfire pic.twitter.com/wOVWDYUfGj

— Robyn Silverstone (@RobsSilverstone) April 18, 2021
Well, late on Sunday night on Twitter, a user by the name of Apocolipstick shared a five-part 'wholesome' story about the car and some awesome South African firefighters with a little humour!
Apocolipstick said: "This is the car of my partner's father :/ He was out on a walk and was told he couldn't turn back for his car at about 10 – 11 AM."
Later on Sunday: "We were asked to come and fetch the car via @TableMountainNP
twitter, much to our surprise. We thought they were all toast.
"Lo and behold, the car was still there! Emergency services escorted us up and were very helpful."
Apocolipstick said: "Rhodes Mem road looked apocolyptic. Kudos to all response workers out here, it's a smoky nightmare."
But it turned out they didn't just find their car. There was a note left upon it.
"This note was left on the car windshield by the first responders," said Apocolipstick. "We are very grateful and will be making some calls tomorrow. Car is a bit melted, but much better than toast!"
Here's the wonderful note from the firefighters…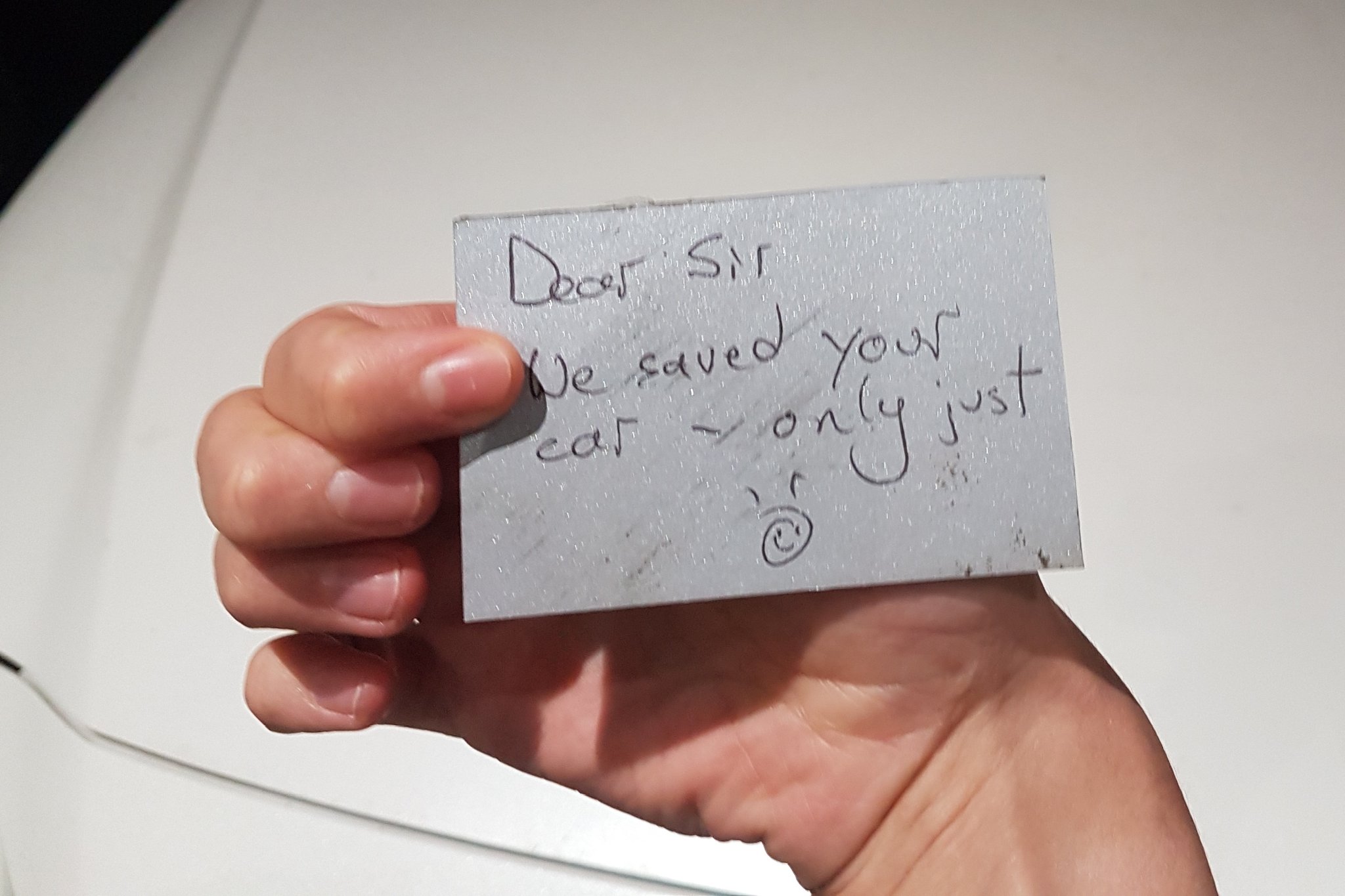 Last wholesome story part (5):
This note was left on the car windshield by the first responders. We are very grateful and will be making some calls tomorrow.
Car is a bit melted, but much better than toast!#capetownfire #newlandsfire #uctfire pic.twitter.com/kbhxZn0U00

— Apocolipstick (@Apocolipstick1) April 18, 2021