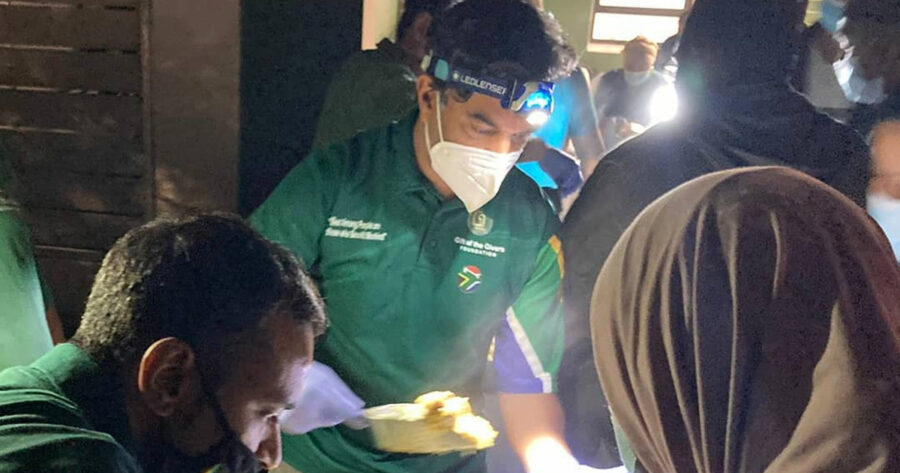 Gift of the Givers Feeds 4,000 UCT Students "With Love"
Gift of the Givers has swept in to feed thousands of students who had to evacuate the University of Cape Town after fire raged across the slopes of Table Mountain on Sunday,  destroying UCT's library and other buildings, and leaving two firefighters injured and in hospital. The legendary disaster response NGO (the largest in Africa) […]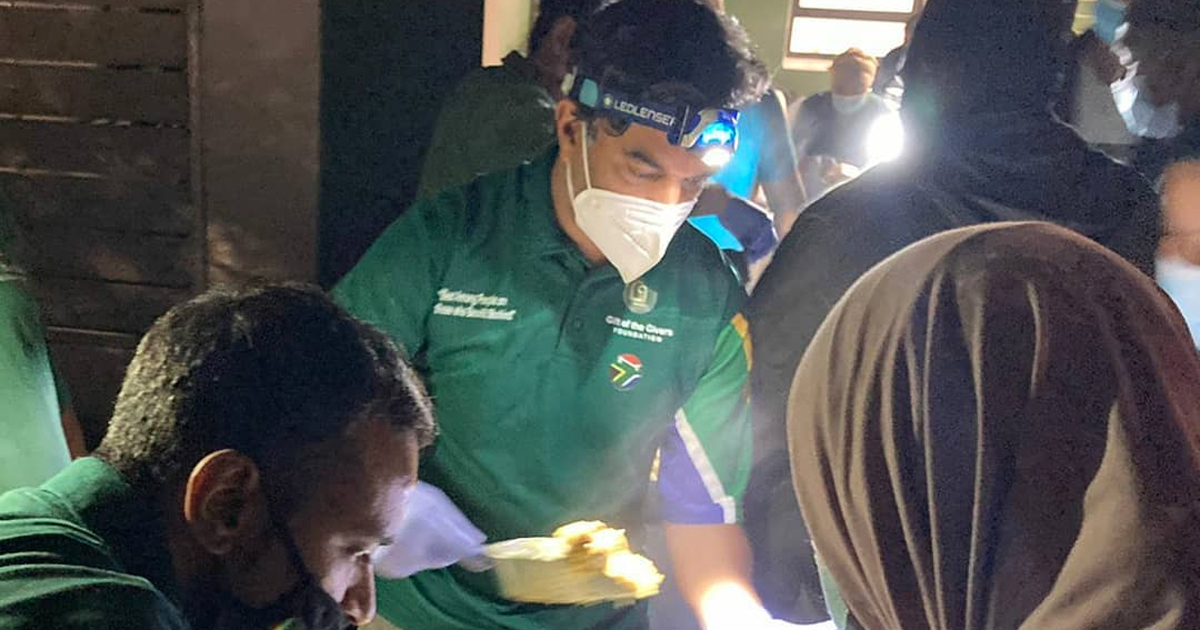 Gift of the Givers has swept in to feed thousands of students who had to evacuate the University of Cape Town after fire raged across the slopes of Table Mountain on Sunday,  destroying UCT's library and other buildings, and leaving two firefighters injured and in hospital.
The legendary disaster response NGO (the largest in Africa) posted photos tonight of the food parcels it delivered to students affected by the Fuller House residence fire, saying: "Made with love ? : Our teams distributing hot meals ? to 4000 UCT students."
Gift of the Givers gave thanks to their cook who pulled all the stops to prepare the meals on time.
The organisation announced on social media that UCT has requested #GiftoftheGivers to manage the feeding and other essentials for the next week whilst accommodation – through various hotel groups – is urgently sourced.
"We will provide three nutritious meals a day for students," the NGO promised.
Tonight the team said: "We wish to thank all our selfless volunteers who have turned up in numbers to assist our team with packing of meals for delivery to students. All Covid-19 protocals are being followed strictly. We stand together in our service to humanity. ?"
Gift of the Givers will also be preparing drinks and energy snacks to sustain the fire fighting teams on-site, they said.
Gift of the Givers revealed that several corporates have called to offer assistance. These include Pick n Pay, WOOLWORTHS and Engen SA. Old Mutual South Africa has also made their functions venue available to Gift of the Givers, and this will be operational from 08h00 on Monday morning.
Join Gift of the Givers disaster response initiative:
➡️ #GiftoftheGivers team will be receiving food and beverage items for UCT students at Old Mutual West Campus, 91 Jan Smuts Drive, Pinelands, from 8am on Monday, 19 April.
➡️ Donate via: https://giftofthegivers.org/make-a-difference/
➡️ Bank details: Standard Bank, Pietermaritzburg, Account number 052137228, Branch Code 057525. Ref UCT Fire
➡️ OR call them: 0800 786 911
⚠️ Important notice ⚠️#GiftoftheGivers team will be receiving food and beverage items for UCT students at📍Old Mutual West Campus, 91 Jan Smuts Drive, Pinelands, from 8am on Monday, 19 April.

➡️ Donate via: https://t.co/YVsmxucVdC pic.twitter.com/sVem6ME516

— Gift of the Givers (@GiftoftheGivers) April 18, 2021
Our prayers 🤲 tonight are with the 70 firefighters 👨‍🚒👩‍🚒 on Table Mountain. #GiftoftheGivers will be preparing drinks and energy snacks to sustain the teams on-site. pic.twitter.com/akSqfjzXiT

— Gift of the Givers (@GiftoftheGivers) April 18, 2021
Others have also stepped in to help the evacuated students in Cape Town:
https://twitter.com/MovesLikeDragan/status/1383845717488246796
https://twitter.com/BurgerKingZA/status/1383845363132424194
What it felt like as a student to be evacuated from UCT today:
Today was Hectic at UCT. We had to evacuate Res cause the fire kept growing and the whole Upper, middle and lower campus was covered in smoke. I left lower campus on. A taxi with my friends because we couldn't breath in the smoke and it was burning our eyes #capetownfire #uctfire pic.twitter.com/kzAxvjjvSV

— Tebogo Mabusela (@tebogomabusela_) April 18, 2021