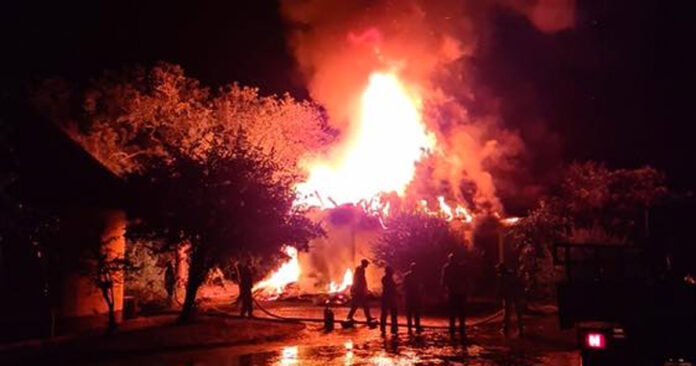 Lightning tonight struck the Satara Rest Camp in South Africa's famous Kruger National Park, setting fire to a cottage chalet and burning it to the ground. Fortunately nobody was injured, although one or more guests' vital chronic medication was destroyed and they have had to immediately leave the park.
The South African National Parks (SANParks) confirmed on Friday night that "there is a fire in cottage D76 in Satara rest camp. Completely burnt down. All lives are safe."
SANParks said it seems the fire was caused by lightning, and that the fire is now under control.
The guests were not close to the unit at the time, said SANParks. Camp staff and ranger staff are at  the scene and have confirmed that the units beside the burning chalet are safe.
SANParks revealed that "the guests occupying the burnt unit had a chronic condition and the medicines were in the burned unit. The camp manager arranged for the guests to depart."