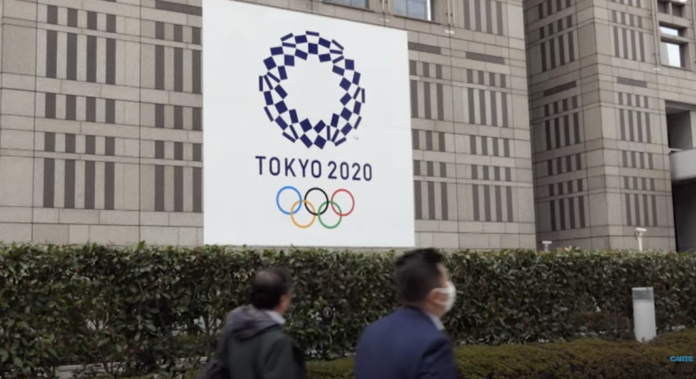 At a time when athletes should be excitedly preparing for the Olympics, South Africa's Olympic committee – SASCOC (SA Sports' Confederation and Olympic Committee) – is mired in allegations of sexual abuse and financial mismanagement, and accused of not protecting the very athletes it's meant to present. Carte Blanche digs deeper this weekend to find out more…
"Reaching the Olympics is probably one of the greatest achievements by any athlete," says Carte Blanche presenter Macfarlane Moleli. "It is an opportunity to represent one's country and to test oneself against the world's best.
"One would think that every country would do everything in its power to have their very best representing them at the Olympics. So, it's rather disappointing to hear the struggles of the athletes and the federations against SASCOC – the body supposed to protect the interests of the athletes.
"Many teams are having to raise their own funds, athletes complain that support and infighting at board-level have all but crippled the advancement of athletes in our country. A really sad state of affairs."
Starved of international competition due to the pandemic, the world's athletes are in the final stretch of preparing for the Summer Olympic Games. Tokyo 2020 was postponed to July 2021 and the world is holding its breath to see if the Games will proceed despite a resurgence of COVID-19 and slow vaccination rates.
Carte Blanche sits down with Barry Hendricks, newly-elected President of the South African Sports Confederation and Olympic Committee (SASCOC), for a look at how SASCOC is dealing with a legacy of corruption, financial mismanagement and allegations of sexual abuse.
The show will also preview the medal hopefuls who are now counting the days before they fly out to Japan. (Producer: Kate Barry | Presenter: Macfarlane Moleli)
You can watch the show on Sunday 2 May in South Africa on DStv Now or stream it overseas in most countries from Tues 4 May if you're abroad.
Also coming up on Carte Blanche this Sunday 2 May 2021:
LOCAL INVESTIGATION
When former president Jacob Zuma said education would be free for students from low-income families, no one knew where the money would come from – the National Student Financial Aid Scheme (NSFAS) would have to overcome that challenge. Now, six years later, what little funds were found have been mismanaged because of a lack of accountability and management systems. This has led to R7-billion worth of irregular expenditure, corruption allegations and several investigations with the latest finding showing some funds have gone to "ghost students". As NSFAS counts the cost of its third bad audit outcome in a row, Carte Blanche investigates what it means for students who suffer the consequences when bursaries come late – or never. (Producer: Sasha Schwendenwein | Presenter: Claire Mawisa)
Watch the show overseas | Watch in SA on DStv Now
Institutional failings and the misappropriation of funds at #NSFAS are depriving students of their dreams to study. What does yet another bad audit outcome mean for the country's future? Join us Sunday 7pm on @MNet for 90 minutes of #CarteBlanche. pic.twitter.com/1tJJIyADDm

— Carte Blanche (@carteblanchetv) April 28, 2021
GOING GLOBAL  
In the last 12 months, the Australian government's eSafety Commissioner has detected a 70 per cent increase in child sexual abuse material online. Carte Blanche broadcasts a special investigation, undertaken by Australia's longest-running international current affairs show Dateline, into how the trend echoes across the globe as lockdowns saw police reporting a spike in the number of people viewing and sharing child sexual abuse images. Experts compare the 1990s, when there were only 10,000 images of child sexual abuse online, to the number today: over 47 million. The team reports on the British government's commitment to make the UK the safest place in the world for children to use the internet. Police officers, counsellors and investigators explain what they're doing to try and stop the further proliferation of abuse material, as survivors explain the toll on their lives. (Producer: SBS Dateline)
Watch the show overseas | Watch in SA on DStv Now
A special investigation. In the 1990s less than 10,000 images of child sexual abuse existed online, now, there are millions. We examine the growing trend of children groomed online by predators. That's 90 minutes of #CarteBlanche this Sunday at 7pm on @MNet channel 101. pic.twitter.com/IDiSSbC488

— Carte Blanche (@carteblanchetv) April 28, 2021
How is our youth affected by online child sexual exploitation and abuse and importantly, is there any protection in place? We invite senior research psychologist of the Youth Research Unit of the Bureau of Market Research at the University of South Africa, Dr Antoinette Basson into the studio to unpack the unit's research around what youth in Africa face in the digital social spaces they inhabit. The Unit's recent work has called for high-level condemnation of online child sexual exploitation and abuse as a crime and to promote online safety at the highest level. We ask what parents and children can do to better equip and protect themselves.
Watch the show overseas | Watch in SA on DStv Now
If you're in SA – you can watch Carte Blanche on DStv Now.
If you're overseas – you can watch #CarteBlanche from Tuesdays, and thousands of other popular local South African shows & movies by subscribing to Showmax International now. You can try it FREE for 14 days. 
Carte Blanche is on M-Net & M-Net HD [101], May 02 2021 at 19:00 & again on M-Net Plus 1 [901] at 20:00
***
Please note: Carte Blanche is only available to international Showmax subscribers in Andorra, Australia, Austria, Belgium, Denmark, Finland, France, Germany, Greece, Iceland, Indonesia, Ireland, Italy, Liechtenstein, Luxembourg, Malta, Monaco, Netherlands, New Zealand, Norway, Portugal, San Marino, Spain, Sweden, Switzerland, United Kingdom. Not all titles are available in all territories. Showmax brings you the best South African series and movies, from the classics to the latest releases, from complete box sets to kids' favourites.