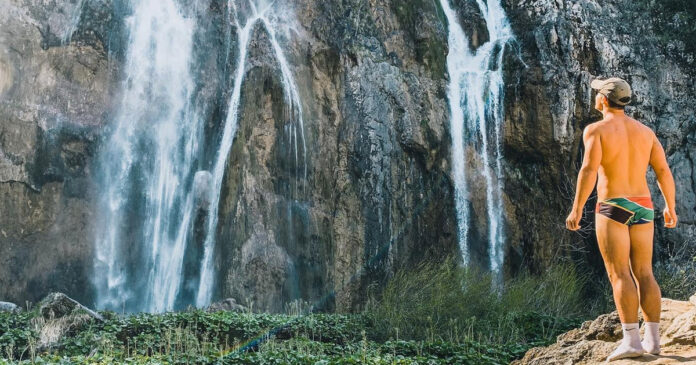 We South Africans may be super proud of the 'Faf speedo', which Faf de Klerk made famous during the Rugby World Cup, but it turns out not everyone in the world understands it! A young South African, proudly posing in his Faf speedo in a park in Croatia, was fined on Sunday for "public indecency"!
Whilst Faf charmed Prince Harry in his South African flag speedo, after SA's historic 2019 world cup win in Japan, 25-year-old seafarer Charl Minnaar was fined 200 Croatian Kuna, which is almost R500, for daring to wear the speedo in the beautiful Plitviče Lakes National Park.
Charl's mother said she's been rather amused watching her "young adult getting into trouble abroad"!
Charl managed to make it home to South Africa over the summer because of boats in Europe being stuck by Lockdown.
His mom, Stefanie Minnaar, says: "We had a lot of fun… (and) before he left, him and I spent a day in Kalk Bay and he spotted a South African speedo." His famous last words were: "I am going to have fun with this, Mom."
"Yesterday, I received this pic," says Stefanie. "He is in Croatia and wore this in a National Park… next to a waterfall. He was alone and got a local to take the pic. Check the socks… lol. (It was a cold 8°!).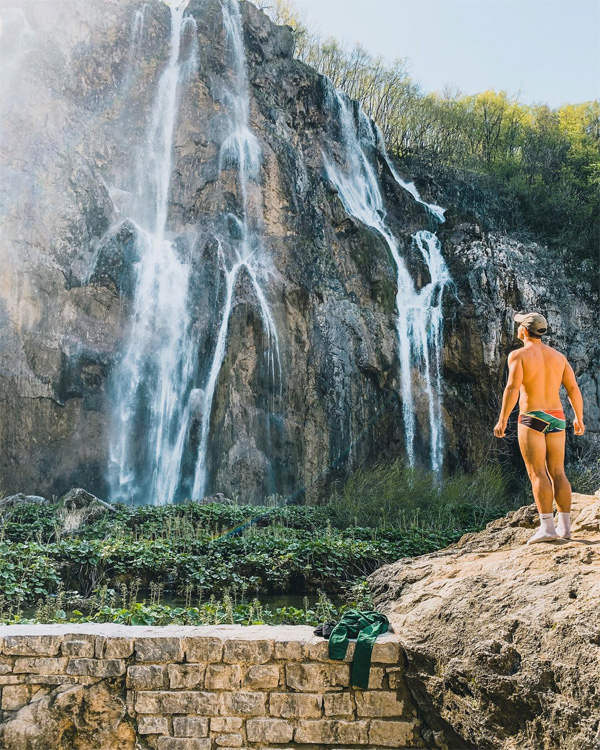 "He got fined for public indecency… According to him, they did not understand his outfit."
But as Charl told his mom, "the fine was worth it ?"!
Stefanie says: "I can't travel, but love seeing Europe through his experiences. We can get them so far, and then they have to figure out what the rules are…"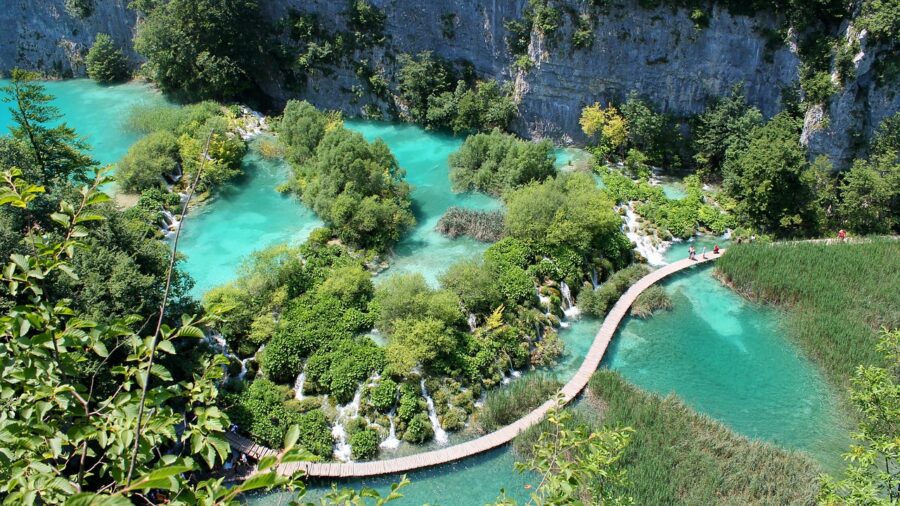 Plitviče Lakes National Park is known for its incredible beauty – a 295-sq.-km forest reserve with sparkling blue and green terraced lakes, endless waterfalls, limestone canyon… and a very strict no-swimming policy… and clearly, a no Faf Speedo rule too!