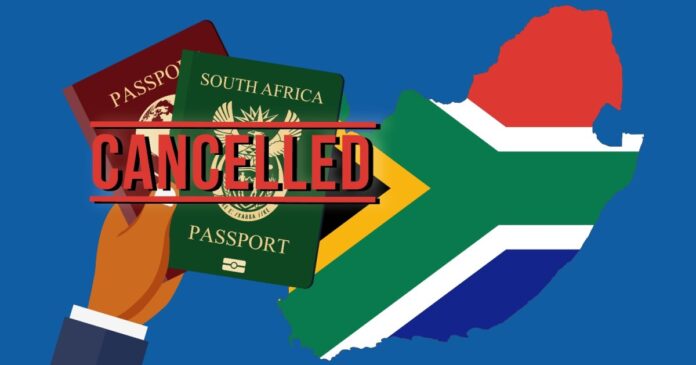 The DA yesterday presented its arguments to the High Court on behalf of thousands of South Africans who have lost their citizenship without their knowledge.
Home Affairs claims this loss of citizenship is being done by personal choice, but in fact many South Africans – unaware of the stipulation that they have to apply for a Letter of Retention before gaining a new citizenship abroad – lose their citizenship without even knowing it.
The DA is taking the Department of Home Affairs to court to challenge Section 6(1)(a) of the South African Citizenship Act 88 of 1995 (the Act) which the party deems to be unconstitutional.
It's the application of this section which sees South Africans who apply for a second nationality automatically lose their South African citizenship… unless they actively retain their citizenship through successfully applying to the Minister of Home Affairs for a 'retention of citizenship'.
Almost 2 million South Africans currently live abroad, with thousands potentially affected by this arcane law which was introduced in October 1995, but which many South Africans have been unaware of even to this day.
The DA believes that Section 6(1)(a) of the Act is inconsistent with the Constitution, and with section 20 of the Constitution in particular, which states that "No citizen may be deprived of citizenship".
According to a DA statement today, issued by DA Abroad Leader Dr Rory Jubber and Adrian Roos, Shadow Deputy Minister of Home Affairs: "Not only does Section 6(1)(a) unreasonably violate this right by depriving citizens of citizenship, but it does so without even affording them any notice.
"For these reasons, the DA has the launched the necessary legal action, which will not only strike down Section 6(1)(a) but will also establish a means for former citizens to reclaim their South African citizenship."
The DA submitted its heads of argument to the High Court in late 2020, arguing that:
Section 6(1)(a) of the Act is inconsistent with the Constitution and invalid;
All persons who had lost their South African citizenship in terms of Section 6(1)(a) of the Act on or after 6 October 1995 are South African citizens; and
That all persons referred to above may apply to the Minister in terms of Section 15 of the Act for the appropriate certificate of citizenship.
The 'retention of citizenship' service remains closed even under lockdown level 1 despite the DA informing the Minister that citizens will be denied their constitutional right to citizenship and requesting that the service be urgently reopened.
The court has reserved judgment on the matter and the DA says it is confident that these citizens who have been "unfairly deprived of their citizenship" will soon receive justice.
If you have lost your citizenship, please let us know: admin@sapeople.com
SA Citizenship Update
If you'd like us to let you know once judgment is delivered, leave your details here…