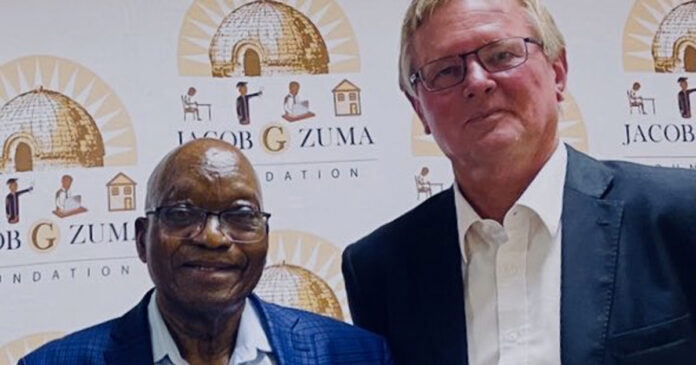 Well-respected human rights lawyer Richard Spoor says he believes the arms deal case against former South African president, Jacob Zuma, is "unfair" and that many people don't understand it.
"I think people do not have a fair understanding of what this case is about. It's been going on for 15 years and it's tainted his life and his legacy. I see him as the underdog here," Spoor told 702 today.
When Zuma was dumped by his lawyers (after the state revealed it would not be paying Zuma's legal fees), Spoor announced last month that he would be willing to represent Zuma pro bono.
Speaking to 702 today, Spoor told the radio station, that: "The gesture although spontaneous was out of the anger that lawyers would drop their client the moment the money dries up and I find that repulsive and wrong."
In fact the well known human rights lawyer met with Zuma this week. He posted a photo on Twitter yesterday, with the controversial former president, saying: "Grateful for the opportunity to have been able to spend some time in conversation with former President Zuma."
Today, Spoor said to 702: "I met up with the former president to discuss his case and although he did not take me up to my offer and I will not be present with him in court on Monday, I am more persuaded that he deserves a decent defence which I don't think he has been given and if he needs my assistance in the near future I am ready to provide it."
The case is scheduled to begin on Monday, with Judge Piet Koen presiding, according to a report by News24 yesterday.
The case involves French company Thales, which is alleged to have offered Zuma a R500,000/year bribe, whilst he was deputy president, to protect the company against any possible prosecution over the R60-billion arms deal 15 years ago.
Listen to Richard Spoor's full interview on 702 here.