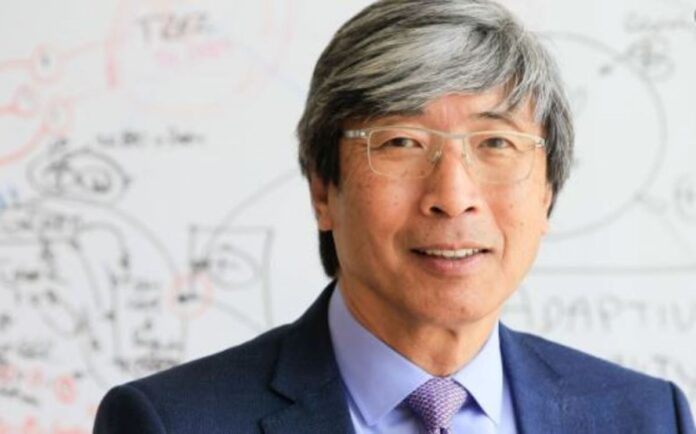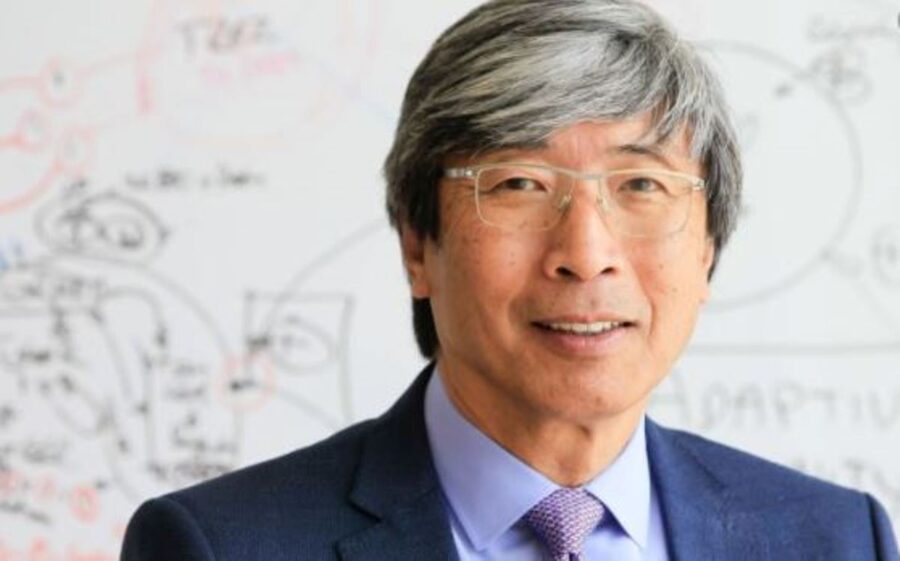 The South African government has welcomed the R3-billion commitment, to transfer the latest technology for producing vaccines and biological therapies to South Africa, announced by SA expat Dr Patrick Soon-Shiong on Wednesday.
Dr Soon-Shiong, who is a South African born biotechnology entrepreneur, now based in the United States, made the exciting announcement during a meeting organised by the World Health Organisation.
It comes just days after Dr Soon-Shiong shared UCT's Jerusalema challenge on Twitter on Sunday, saying: "This makes me homesick. Ikhaya lam (my home)! #JerusalemaDanceChallenge" (Several South Africans begged him to come home.)
Sixty-eight year old Dr Soon-Shiong was born in Gqeberha (formerly Port Elizabeth), South Africa, to Chinese immigrants who had fled the Japanese invasion during World War II.
He matriculated at 16 and became a doctor at 23… but not just any doctor. He invented a hugely popular cancer drug called Abraxane, that works well against pancreatic cancer.
The billionaire scientist grew up in Gqeberha, studied at the University of Witwatersrand (where he came 4th out of his class of 189), and did his medical internship at the Joburg General Hospital.
He then went on to study at the University of British Columbia in Canada, before moving to the United States to begin surgical training at the University of California.
He has remained in the US ever since… becoming the richest doctor in the country.
According to Reuters in 2018, the SA expat's many other accomplishments included selling drug companies Abraxis and American Pharmaceutical Partners for over $9 billion; listing his cancer drug maker Nantkwest in 2015, taking his start-up NantHealth public in 2016; owning Nantworks, a network of health startups, and having a stake in Tronc  and the Los Angeles Lakers. He also has over 230 USA and international patents.
The California-based doctor, biotech investor, entrepreneur and philanthropist now has an estimated fortune of $6.8-billion according to Forbes magazine. He is Chairman of the Chan Soon-Shiong Family Foundation, CEO & Chairman of ImmunityBio & NantHealth, Exec Chairman NantKwest and Executive Chairman of California Times.
In March, SA's state-backed vaccine manufacturer Biovac entered into a partnership with Dr Soon-Shiong's California-based ImmunityBio for local production of its candidate Covid-19 vaccine.
After Wednesday's announcement, the SA Cabinet said it "applauds the active support of Dr Soon-Shiong and other philanthropists for equitable distribution of COVID 19 vaccines, diagnostics and therapeutics.
"Cabinet also appreciate the acknowledgement by Dr Soon-Shiong of South Africa's advancement in the science, the human capital, the capacity and the desire to produce second generation vaccines to address variants of the Coronavirus that might make current vaccines less effective."
South Africans took to Twitter to express gratitude for Dr Soon-Shiong's R3-billion donation, with one saying: "Thank you Doctor for your contribution in assisting South Africa with the crisis. It is good to see you have never forgotten your home.#ubuntu"
It is a reminder of the generous role many South African expats continue to play, no matter how long away from their country of birth.
#SouthAfricanEntrepreneurs #GoSAExpats! #MakingSouthAfricansProud
WATCH Wits University in conversation with Dr Patrick Soon-Shiong
Professor Shabir Madhi had a discussion with Dr Soon-Shiong about COVID-19, his thoughts and ideas on vaccine development in South Africa, and how scientists can be engaged. It was Dr Soon-Shiong's first talk to Wits since he left SA decades ago, something he said was a "pleasure and an honour". He says: "I'm so proud to see that Wits and SA are contributing, I think leading, the science for Covid."