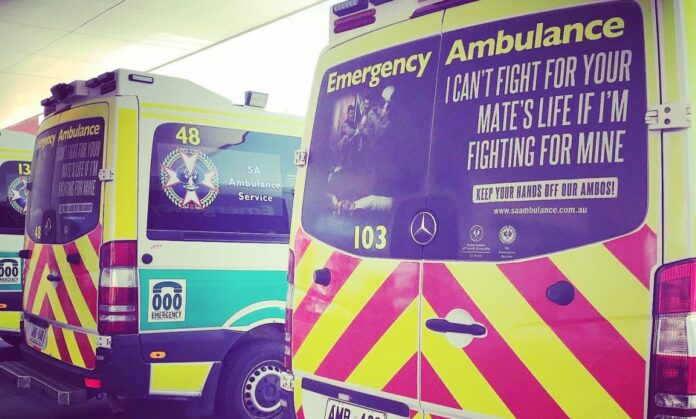 The South African Emergency Personnel's Union (SAEPU) has condemned the robbery of an EMS crew in KwaMashu township, Kwazulu-Natal (KZN), the latest in several similar traumatic incidents where EMS personnel, on rescue missions, are held up at gunpoint, robbed and left terrified.
On Wednesday (26th May) a crew from the KwaMashu base was dispatched to attend a call in the area, and upon arrival were told to wait for the family member who would escort them.
While they were waiting, a car stopped next to them… which they presumed was the escort person, only to discover it was armed criminals. The criminals got out of their vehicle and held the EMS personnel at gunpoint while they robbed them of all their belongings, including cell phones and wallets. They then returned to their car and drove away.
A case of robbery was opened at Thuzuma police station and SAEPU has called on police to make swift arrests.
With escalating attacks on innocent ambulance personnel, some have a large sign on the back (as seen in the photo above) which says: "I can't fight for your mate's life if I'm fighting for mine. Keep your hands off our ambos!"
SAEPU called on "community members to understand the sensitive services that EMS personnel provides and stop attacking and robbing them while on duty".
The community itself is also suffering. In Wednesday's attack, the crew had to abandon the call for the sake of their safety; and the family members of the patient had to make their own arrangement to transport their loved one to the hospital.
"If the attacks and robberies continue, we will have no choice but to always ask families to make their own arrangements," SAEPU said in a statement. "We further send strength to our comrades and believes that the counselling arranged by their managers for (Friday) will assist them in overcoming the trauma."