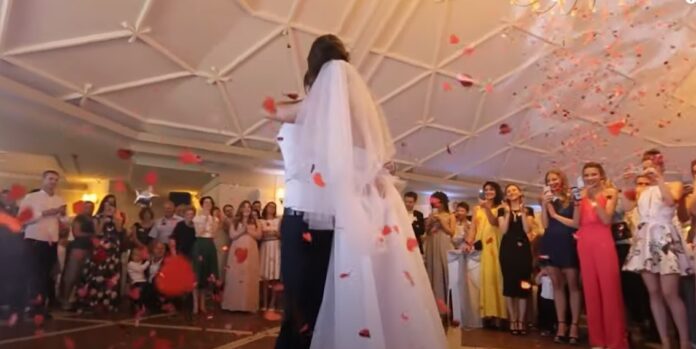 "The idea of a woman marrying more than one man has been the subject of heated debates over the last few weeks (in South Africa)," says Carte Blanche presenter Claire Mawisa. There have also been memes and video jokes posted with many men finding the idea "preposterous" and women joking that who would want to take care of more than one man. Serious concerns have also been raised about increased domestic abuse from jealous fellow-husbands.
The South African Cabinet has agreed to the publication of the Green Paper on Marriages in South Africa for public consultation. In it, a Single Marriage Bill is proposed that will seek to align South Africa's complex marriage regime with the constitutional principles of equality, non-discrimination, dignity, as well as cultural and religious freedom. This would allow for the legal recognition of Hindu, Jewish, Muslim, and Rastafarian marriages, amongst others.
In the spirit of absolute gender equality, the new legislation would open the way for women to legally marry more than one husband. The suggestion that polyandry might be legalised has been met with offence and outrage from several quarters.
Some are outraged by the outrage, since it's already legal in South Africa for men to marry more than one wife (with Jacob Zuma having had around six wives when he was President of the country). So why not the other way around?
While the final legislation will look quite different post the public consultation process which closes on 30 June, Carte Blanche investigates what the draft says about the evolution of South African society. (Producer: Eugene Botha | Presenter: Claire Mawisa)
The Department of Home Affairs says: "This is the beginning of a crucial public discourse that will re-define the concept of marriage in South Africa. The process will unearth issues that may make some of us uncomfortable, but will encourage dialogue within the South African and international communities."
The controversy "has brought into focus the purpose of the green paper as well as the current legislation around marriages in South Africa. It has also highlighted that not all marriages are not recognised by the law," says Claire.
Watch the show overseas | Watch in SA on DStv Now
In the spirit of absolute #GenderEquality, new proposed legislation opens the way for women to legally marry more than one husband, and not everybody is happy about it. @clairemawisa investigates this Sunday on #CarteBlanche 7pm @MNet @DStv channel 101. pic.twitter.com/4A1eJ6h57i

— Carte Blanche (@carteblanchetv) May 27, 2021
You can watch the show on Sunday 30 May in South Africa on DStv Now or stream it overseas in most countries from Tues 01 June if you're abroad.
Also on Carte Blanche this Sunday 30 May 2021
NEWS & ANALYSIS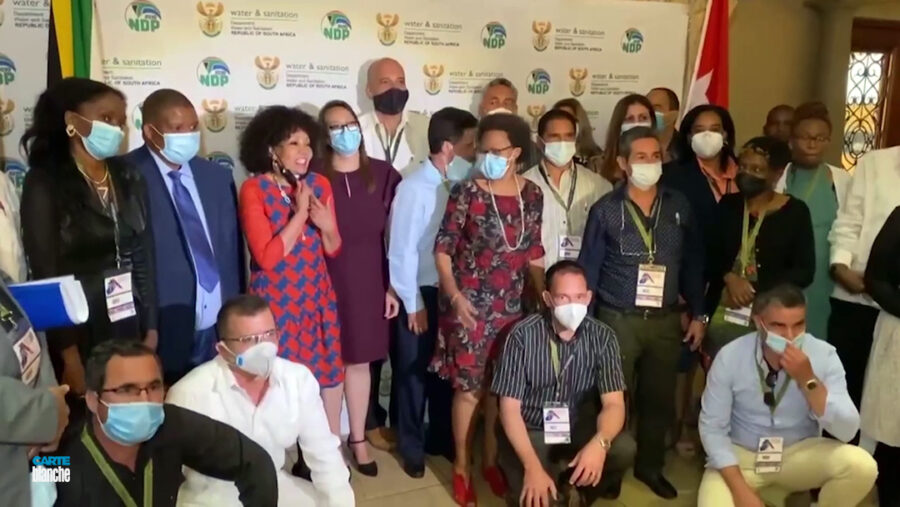 The Cuba-South Africa relationship goes back to the late 1990s when it was decided to exchange technical skills and training as a tangible expression of the South African government's commitment to supporting an ideological ally. The bilateral agreement has seen South African students study medicine in Havana and Cuban doctors deployed in various South African government hospitals, while military mechanics have been helping to maintain military equipment for the SANDF. The cooperation has come at a great cost to the South African taxpayer. Recently, the Department of Water and Sanitation's latest importation of 24 Cuban engineers to assist in urgent maintenance of municipal infrastructure in far-flung rural provinces has spurred legal action to try and stop the move. Carte Blanche investigates what's at stake for unemployed local engineers. (Producer: Stenette Grosskopf | Presenter: Derek Watts)
Watch the show overseas | Watch in SA on DStv Now
RT Minister Lindiwe Sisulu's decision to import water experts from #Cuba has been met with considerable opposition. Why are we importing skills when South African #engineers are unemployed? @DerekWatts finds out Sunday 7pm on #CarteBlanche. #Unemployment #MNet101 pic.twitter.com/QaG3zKSS7B

— Carte Blanche (@carteblanchetv) May 27, 2021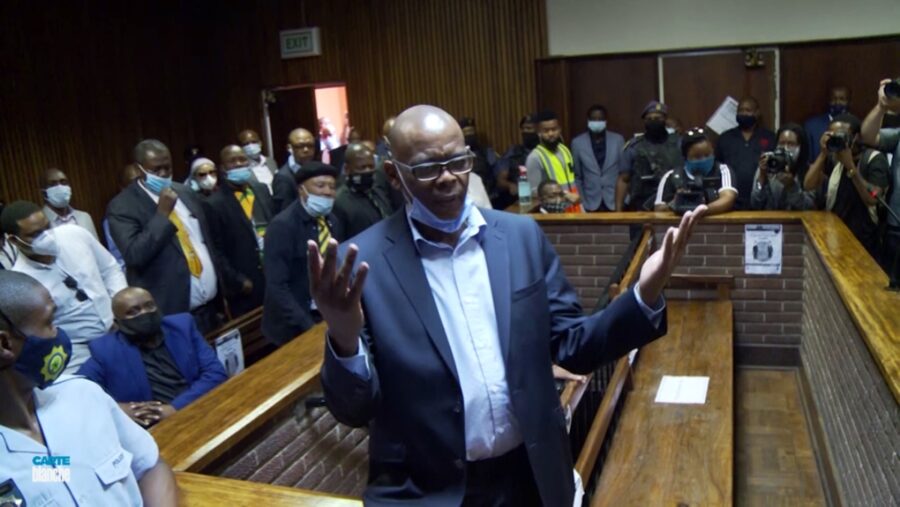 The battle for the soul of the ANC deepens as its suspended Secretary-General Ace Magashule warns the crisis in the governing party could shake the country. Carte Blanche examines Magashule's game plan as he files papers in the High Court in Johannesburg to get the step-aside rule declared as "unlawful, unconstitutional and invalid". Suspending him pending the outcome of corruption charges against him in a Free State court resulted in his tit-for-tat attempt to suspend party president Cyril Ramaphosa. To date, he's scoffed at the party's instruction to apologise in writing. As the match extends into extra time, and the party investigates the option of charging Magashule with misconduct for bringing the ANC into disrepute after he ignored warnings not to comment on the step-aside process or his temporary removal from office, we tally the score. (Producer: Sophia Phirippides | Researcher: Siniketiwe Hlanze | Presenter: Bongani Bingwa)
Watch the show overseas | Watch in SA on DStv Now
RT As #AceMagashule sets out his game plan – appealing his suspension as Secretary-General in the High Court – we ask if the ANC scored an own goal acting as it did to remove him. That's #CarteBlanche this Sunday 7pm on @MNet channel 101. #CyrilRamaphosa @bonglez pic.twitter.com/ZcYhYJbS2F

— Carte Blanche (@carteblanchetv) May 27, 2021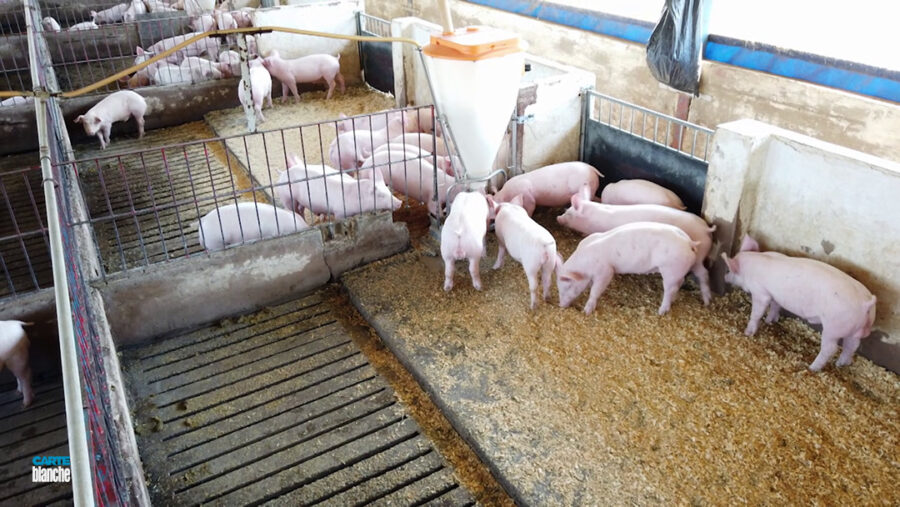 African Swine Fever is highly contagious for pigs and it's spreading like wildfire across the country. First confirmed in the Western Cape in March, the Department of Agriculture, Land Reform and Rural Development and the Western Cape Agriculture Department jointly confirmed the outbreak. Carte Blanche tracks the outbreak all the way to North West where one farmer after the other suffers a devastating financial loss as both emerging and commercial farmers are being wiped out. As farmers lose millions of rands worth of livestock, we ask: what is the government doing to prevent further spread? (Producer: Liz Fish | Presenter: Masa Kekana)
Watch the show overseas | Watch in SA on DStv Now
RT It's a deadly disease for #pigs and, as an #AfricanSwineFever outbreak escalates, farmers are losing millions of rands' worth of livestock. What is government doing to prevent the spread? @MasaKekana reports Sunday 7pm on #CarteBlanche @MNet 101. pic.twitter.com/mhvqMdeq2D

— Carte Blanche (@carteblanchetv) May 27, 2021
If you're in SA – you can watch Carte Blanche on DStv Now.
If you're overseas – you can watch #CarteBlanche from Tuesdays, and thousands of other popular local South African shows & movies by subscribing to Showmax International now. You can try it FREE for 14 days. 
Carte Blanche is on M-Net & M-Net HD [101], May 30  2021 at 19:00 & again on M-Net Plus 1 [901] at 20:00
***
Please note: Carte Blanche is only available to international Showmax subscribers in Andorra, Australia, Austria, Belgium, Denmark, Finland, France, Germany, Greece, Iceland, Indonesia, Ireland, Italy, Liechtenstein, Luxembourg, Malta, Monaco, Netherlands, New Zealand, Norway, Portugal, San Marino, Spain, Sweden, Switzerland, United Kingdom. Not all titles are available in all territories. Showmax brings you the best South African series and movies, from the classics to the latest releases, from complete box sets to kids' favourites.