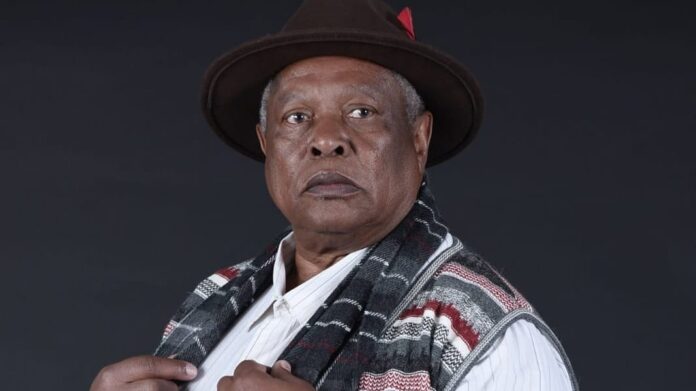 Tributes have poured in following news of the death in South Africa of acting giant MacDonald ('Mac') Ndodana Mathunjwa.
Mathunjwa (72) was a talented actor, producer and director, best known for his acting roles in Home Affairs, Generations, Soul City, Intsika and Bones of Bones amongst others. He was also a musician who composed for many local groups, and created the theme song for 'Stokvel', amongst other achievements.
His daughter – Zanoxolo Mathunjwa – announced the sad news on Twitter early Tuesday morning, saying: "RIP daddy, #hearbroken. MacDonald Ndodana Mathunjwa passed away today."
It's reported that he died just after midnight, from Covid-19-related complications.
Gauteng MEC for Sport, Arts, Culture and Recreation Mbali Hlophe, paid tribute to Mathunjwa's authenticity in his craft, saying:
"uBab Mathunjwa has been an epitome of acting excellence and was very authentic in the roles he played, whether it was on television or theatre. The department, through the Gauteng Film Commission, was honoured to have worked with him in producing a South African short film, Uzozwa Ngami.

"On behalf of the people of Gauteng, we want to extend our heartfelt condolences to the Mathunjwa family, friends and the entire performing arts industry."
The Gauteng Department of Arts and Culture said it was a "sad day for the South African Television and Film Industry".
The Gauteng Film Commission was working in partnership with Mathunjwa Film Production on a new film, The Chosen.
Mathunjwa had deliberately selected the township near Springs, KwaThema, where he grew up as the location for the movie. In April, auditions were announced for the film that Mathunjwa was set to direct. At the time, the legendary actor said:
"We are looking to work with people of all ages whether the interested individual has experience in acting or not. When I started in the acting industry there were limited opportunities and for one to break into the acting industry you had to move to Johannesburg… Which is why it is important for me to bring this platform to the people of Kwatsaduza."
The DA Shadow Minister of Sport said it was with "shock and sadness" that the DA learnt of Mathunjwa's untimely passing; and extended condolences to his family, friends and the creative sector during this time of sorrow.
RIP daddy, #hearbroken
MacDonald Ndodana Mathunjwa passed away today. 💔
@SABCNews @SakinaKamwendo @LeanneManas pic.twitter.com/AzzRqOnK6P

— Zanoxolo Mathunjwa (@NoxyNgwana) June 1, 2021