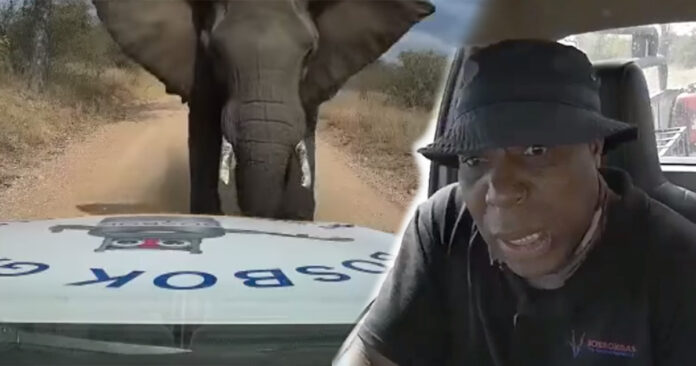 A lone driver in South Africa got the fright of his life when an elephant charged and attacked his vehicle on Tuesday, 1 June 2021, as he was driving through the Klaserie Nature Reserve in the Limpopo Province.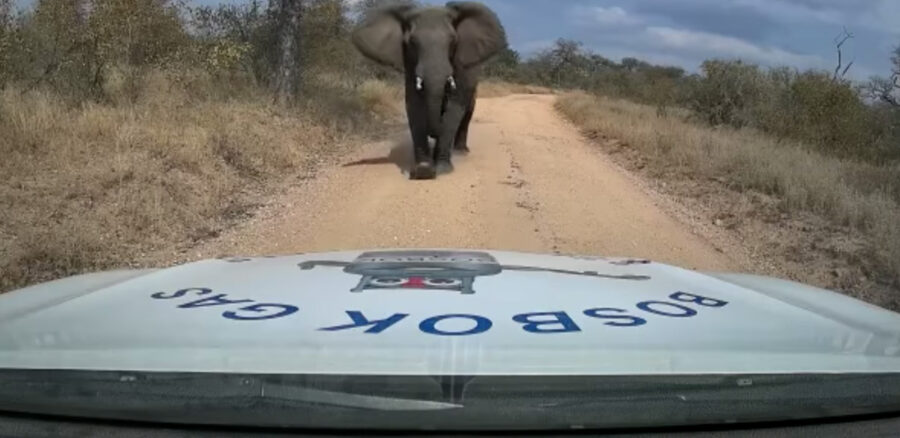 The video went viral, showing the elephant appearing behind trees on the side of the road… while the driver had had his eyes on the herd further ahead, who were in the road. Despite trying to scare the elephant off by banging on his car, the elephant seems to only temporarily retreat in order to have a better path in which to attack the bakkie head-on.
WATCH VIDEO Elephant charges bakkie… and see photos below of the aftermath!
#wildearth never think that Elephants wont storm. They are unpredictable This happened yesterday in the Klaserie pic.twitter.com/8VMJr278Pi

— Pikkie (@elize_roets) June 2, 2021
According to most viewers, the driver did everything right and the elephant was probably having an "over protective" day.
Many viewers were shocked at how cool and calm the driver remained, neither screaming, nor swearing! Some also questioned why he didn't reverse and turn around sooner… but photos of his mangled vehicle have since surfaced which explain it all.
The brave driver – named by Far North Bulletin as Norman Nukeri from Bosbok Gas & Smeermiddels – was pulling a large bottle trailer… making it extremely difficult to reverse from a charging elephant!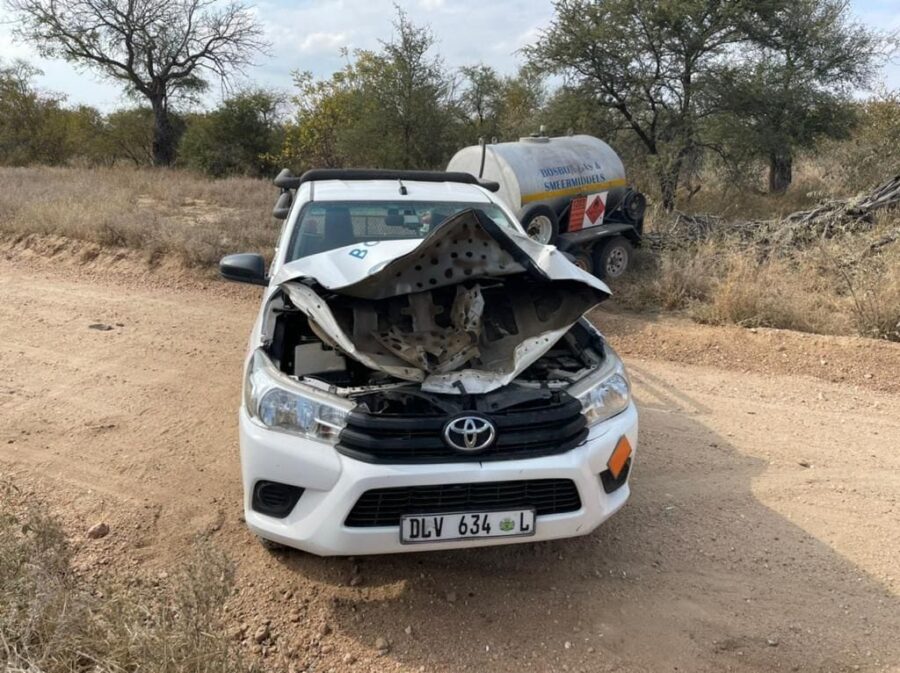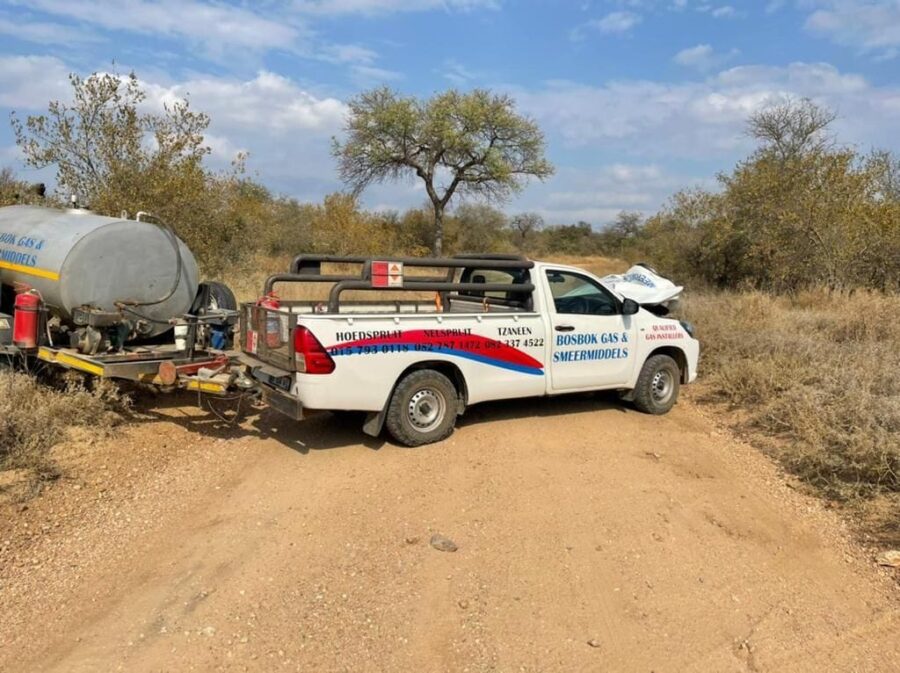 Car camera footage from inside the vehicle also captures Norman's face the moment the elephant's tusks twist and buckle the bonnet… and although he should be highly commended for remaining as calm as he did, a flash of shock and fear seems to flicker momentarily across his face.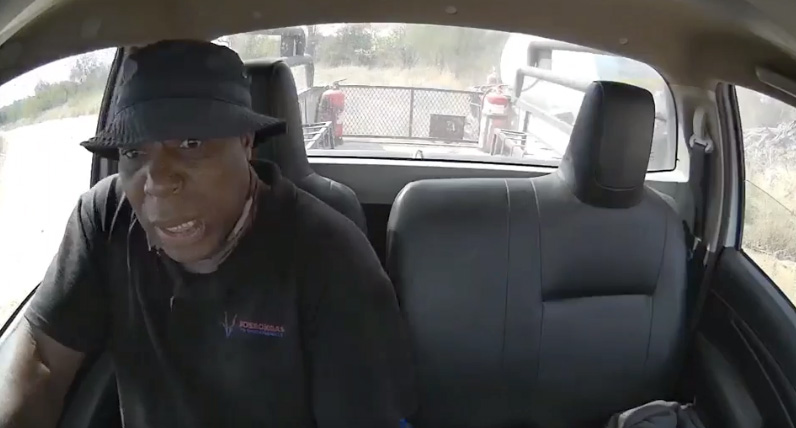 According to residents in the area, the radiator and other engine parts were damaged. Far North Bulletin will be publishing an interview with Nathan Traut, the Marketing Operations Manager at Bosbok Gas in Hoedspruit, about the harrowing experience that Norman survived. Look out for it here.