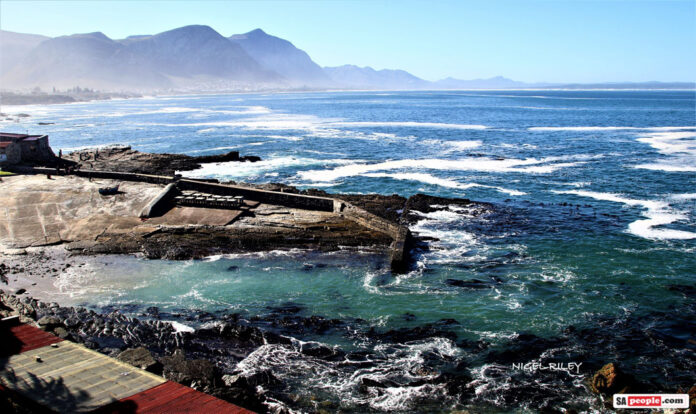 If you haven't yet viewed them, the 2020/2021 Hermanus Sculptures on the Cliff – which explore our relationship with the environment – are breathtaking… as are the endless views. Western Cape photographer Nigel Riley captured these exquisite photos today, on World Environment Day. As he says, "it's a Must Visit"…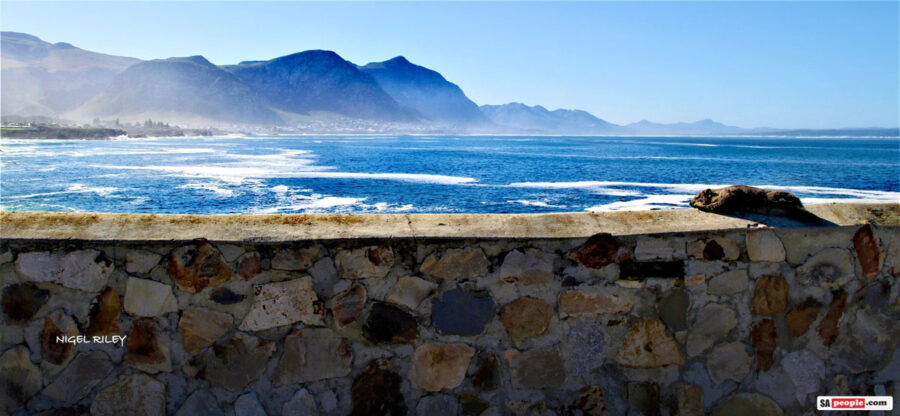 According to Fynarts Gallery, 'Sculpture on the Cliffs' celebrates diversity amongst other things. The theme for 2020/2021 is 'Vertical Animal' and includes 12 sculptural installations that inspire visitors to "think visually and to reconsider our relationship with our environment". For instance…
The Travelling Hermit, 2020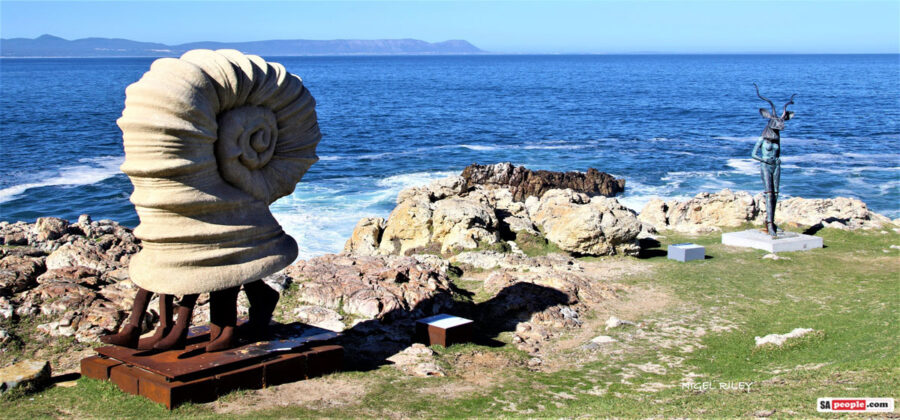 The fabulous Travelling Hermit is artist (and picture book illustrator) David Griessel's humorous take on the hermit crab… and the human condition. David "notes that, like the crustacean, if we dispose of our environment, our habitat, we will suffer fatal consequences," says the gallery.
The Hunt, 2020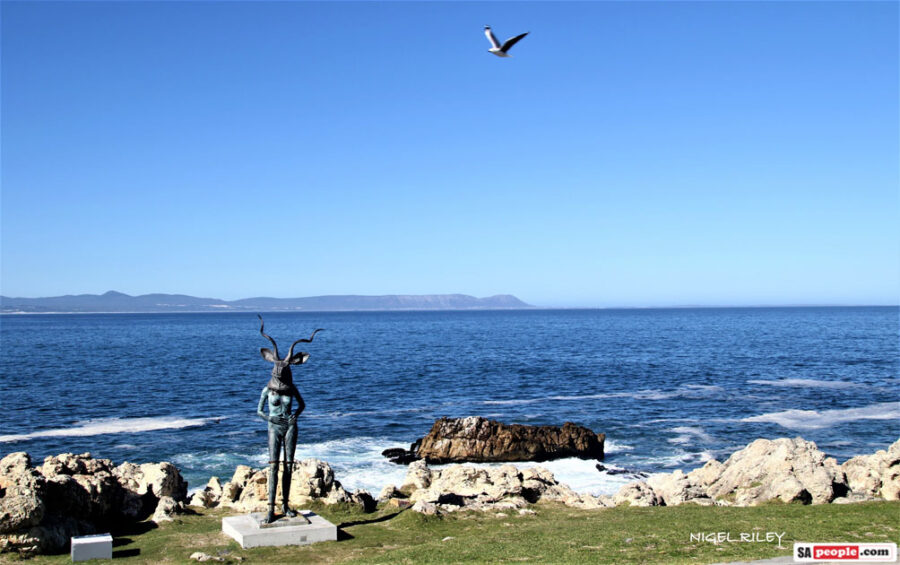 With The Hunt, sculptor Nanette Ranger draws on Greek mythology – using Artemis and Actaeon to explore the ideological roots of our separation from nature, a "separation that calls for a new paradigm of connection and re-integration at a physical and psychological level".
The View, 2020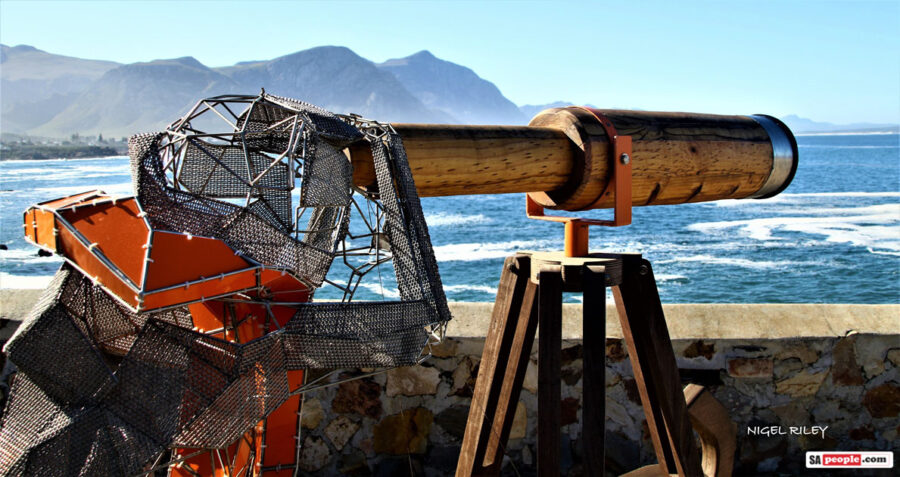 The View by architect and artist Jean Theron Louw features two baboons (Hermanus being famous for its baboons) on a balanced boat – one is apathetic and staying, the other (pictured above) frantic to leave. If either one gets off the boat, it will tip… which is a metaphor for Planet Earth, with the artist showing we need to change or we will tip. The orange life jacket represents forced migration. Jean says: "The purpose of my work is to awaken a consciousness of our connectivity with the planet as a whole. I want to draw the viewer into moments of self-reflection- soul searching – for this is what makes us truly human."
Heavenly Hermanus
If you manage a visit to Hermanus, there is so much beauty to soak up. This beautiful seaside town in the Western Cape province of South Africa, with its quaint Old Harbour and famous whale-watching opportunities, is just over a 90-minute drive from Cape Town.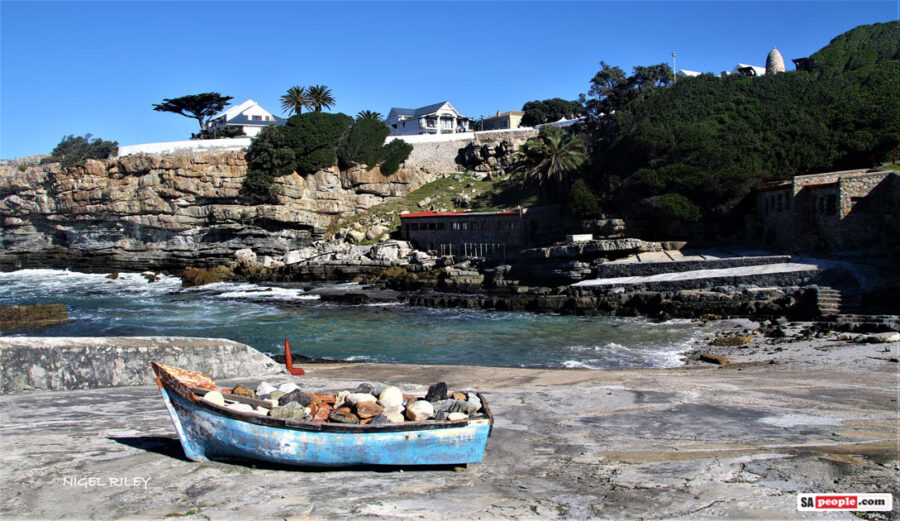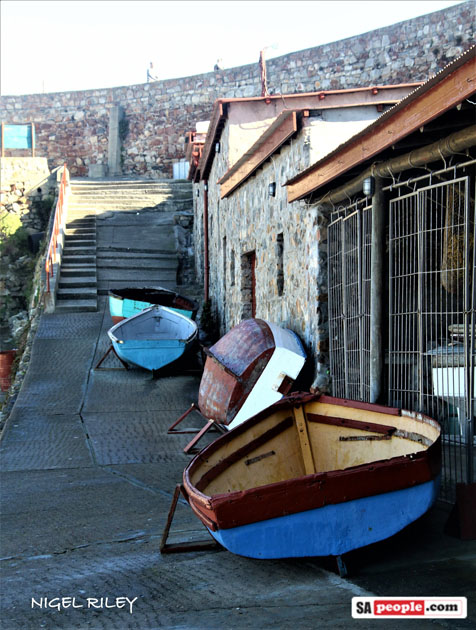 Hermanus FynArts Festival starts soon
The Sculpture on the Cliffs exhibition forms part of the Hermanus FynArts festival, with the artwork staying on the Hermanus Cliff for a year before being replaced just before the start of the festival each year. This year's Hermanus FynArts Festival (adapted to Covid-19 regulations) begins next week on 10th June, and runs until 20 June 2021. Visit Hermanus FynArts website or FB page for more details.