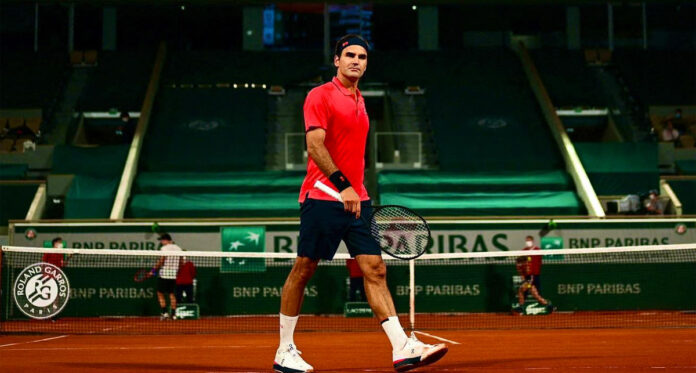 Despite yesterday winning his match in the third round of the French Open at Roland Garros Stadium in Paris, Swiss tennis legend Roger Federer (39) has withdrawn from the tournament.
In a statement posted on his Twitter account, Federer, whose mother is a South African expat, said:
"After discussions with my team, I've decided I will need to pull out of the French Open today. After two knee surgeries and over a year of rehabilitation, it's important that I listen to my body and make sure I don't push myself too quickly on my road to recovery."
He said he was 'thrilled' to have three matches under his belt and that "there is no greater feeling than being back on court".
— Roger Federer (@rogerfederer) June 6, 2021
Federer has his heart set on breaking a record at Wimbledon this year with his 21st Grand Slam win. (Rafael Nadal also has 20 Grand Slam wins… and if he wins the French Open, he'll beat Federer to the 21st!)
Today's announcement came as little surprise. After beating Dominik Koepfer from Germany on Saturday night, in a gruelling match that ended after midnight, Federer told reporters he may need to preserve himself for Wimbledon (which begins on 28 June) and that "it's definitely a different time right now for me".
He said he wished he could be in Novak Djokovic or Nadal's shoes, knowing he was playing well and winning.
"I don't have that feeling right now, so for me these are all stepping stones," he said, "to something that is really important to me. It's the season and it's the comeback."
There's nothing quite like it ❤️ pic.twitter.com/A5SCKFptrs

— Roger Federer (@rogerfederer) June 6, 2021