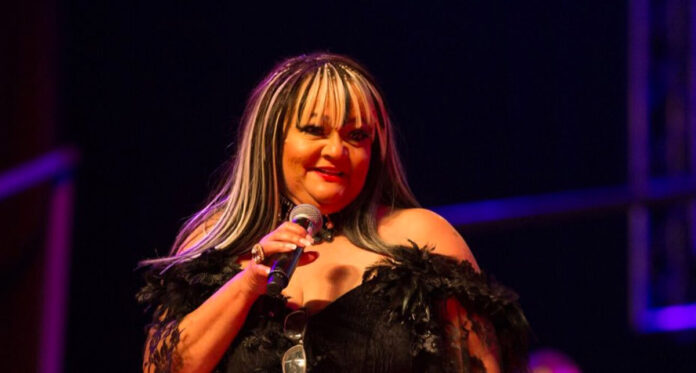 Legendary South African TV, film and theatre actress, Shaleen Surtie Richards, has sadly died at the age of 66. No further details have yet been issued.
The South African government tweeted: "We have lost an icon." Shaleen became a household name with her roles in movies like Fiela se Kind and popular TV series like Egoli: Place of Gold and Generations, amongst others. The award-winning star's most recent show – Arendsvlei – is currently streaming on Showmax. Shaleen was reportedly in Cape Town to film scenes for the show when she died.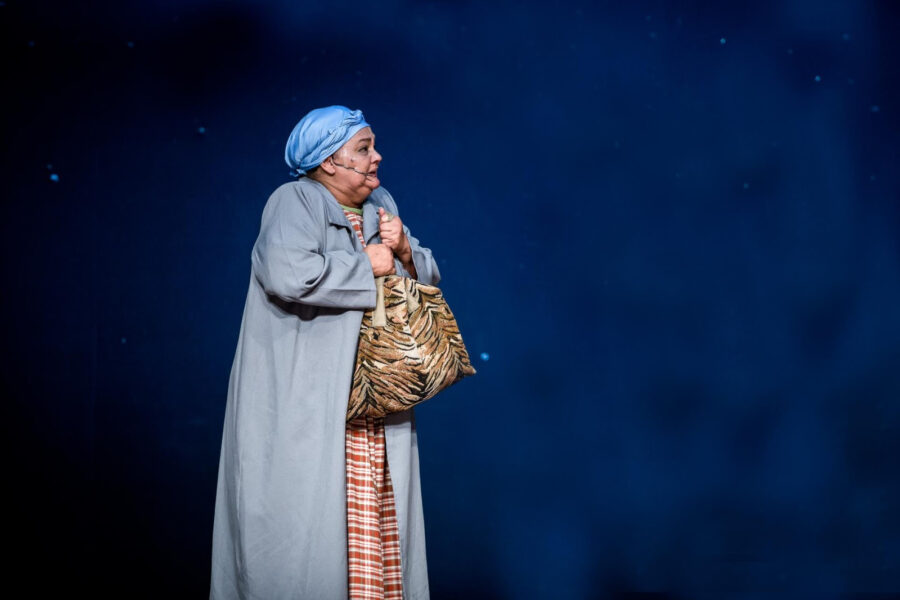 According to Netwerk24, the iconic actress was found dead in a Cape Town guest house this morning. Her close friend Lizz Meiring told the paper: "She's been struggling with her health lately. She's had complications with her lungs and has struggled to breathe, but the cause of her death is not yet known. She was in Cape Town to film scenes for the KyNET telenovela, Arendsvlei."
Writing on her own Facebook page, Lizz said Shaleen had called her 'Sussie' (sister) and that she had been her date for her 60th because neither had a boyfriend. She said the news of Shaleen's death had leaked to the media before they were ready, and that she will write a tribute later. For now she said: "Just know, our country has lost an icon, a legend, a brilliant actress and a loving, compassionate gem."
Sy't my " Sussie " genoem . Ek was nog haar " date ' vir haar 60 ste verjaarsdag – want " Sussie , nie ek of jy het nou boyfriends nie". Ek kan nie nou sinvol oor my liewe vriendin Shaleen skryf nie. Ek kan net nie. En van vroegoggend na haar familie en liewe Lionel Dreyer wat ook soos familie vir haar was , my oor haar dood ingelig het , het my foon nie ophou lui nie. ons het hard probeer om dit stil te hou tot ons alles in plek kon sit – maar die nuus het uitgelek . Ons probeer ook rëelings tref – die praktiese goed wat nou moet gebeur en die media storm hanteer. Weet net , ons land het'n ikoon, 'n legende, 'n briljante aktrise en liefdevolle , deernisvolle juweel verloor . Ek sal later 'n behoorlike huldeblyk hier skryf . Totsiens my liewe " Sussie'
Brand South Africa said: "Film, TV and theatre actor, Shaleen Surtie Richards unequivocally put her heart and soul into every character she portrayed. Her passion for acting has earned her global recognition. @Brand_SA wishes to extend heartfelt condolences to her family, friends & colleagues."
Tributes have poured in on Twitter, heralding her as the Queen, with one heartbroken fan saying: "Sy was almal sê tannie. My hart is stukkend. (She was everyone's aunt. My heart is broken.) First watched her on Generations. She was so talented. Will miss that lovely voice."
Shaleen was originally a nursery school teacher before becoming an actress in the '80s. Since then she has been a constant part of South Africans' lives.
DA mourns the passing of Shaleen Surtie-Richards
The DA's Deputy Shadow Minister for Sports, Arts and Culture, Veronica van Dyk, said the DA mourned the loss of Shaleen who had enjoyed an illustrious career.
"She was not only an incredible actress but a national treasure whose talent and vivacious personality transcended audiences across the nation. She was a ground-breaking performer who paved the way for many upcoming and established performers today.
"While Shaleen portrayed many memorable characters during her long career, she will be best remembered for her powerful performance in Fiela se Kind as well as the beloved character, Nenna, on the soapie, Egoli.
"The DA sends our heartfelt condolences to Shaleen's family and loved ones, as well as the acting fraternity. We have lost a true talent and we will never see the likes of her again.
"Rus sag Auntie Shaleen."
WATCH Classic scene on Egoli – when Ester and Elsa ate a cookie