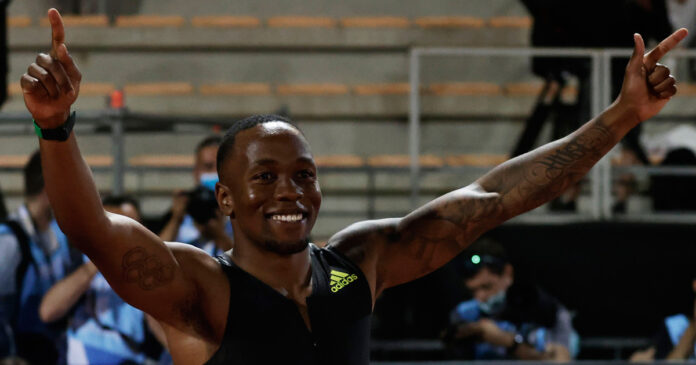 South African athlete Akani Simbine has won the 100 metre event at the Diamond League meeting in Florence, Italy. The smile on his face says it all!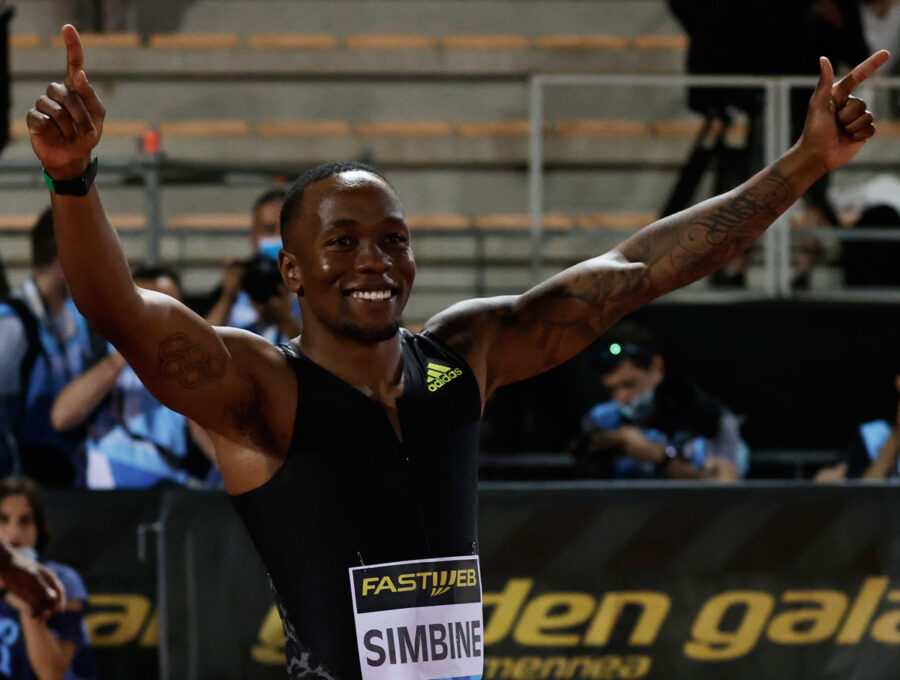 SA's 100 metre men's champion (and reigning Commonwealth Games gold medallist) had a slow start but sprinted to victory – in 10.08sec – at the 2021 Pietro Mennea Golden Gala at Stadio Luigi Ridolfi in Florence.
With Akani's focus on the Tokyo Olympics, he has been training in Gemona, Italy, over the past fortnight. Tonight's was his first race since SA's national championships in April.
Werner Prinsloo, Simbine's coach, said he wants the 27-year-old sprinter to slowly hone his skills over the next few weeks in races. It is a recipe that has worked in the past. According to Prinsloo, there is a very thin line between being race fit and over-raced, he told TeamSA.
Simbine faced serious competition tonight… particularly against US star Mike Rodgers, who has the fastest personal best in the field of 9.85, although he came in fourth. Great Britain's Chijindu Ujah came in a close second, followed by Liberian Emmanuel Matadi.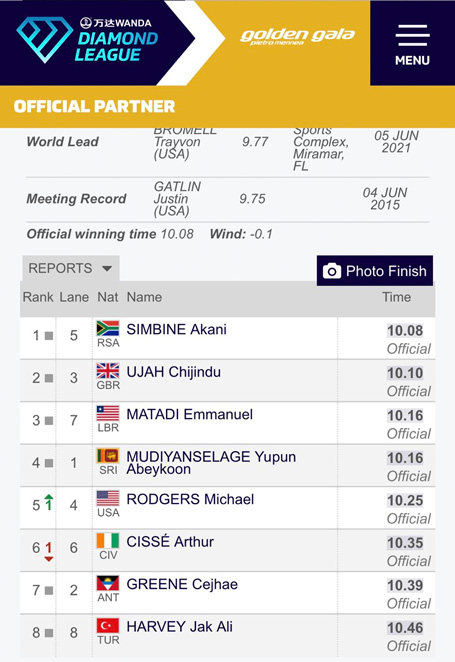 Prinsloo said the Covid-19 pandemic complicated planning Simbine's international racing schedule. Clearly, Simbine has survived the complications and is thriving!