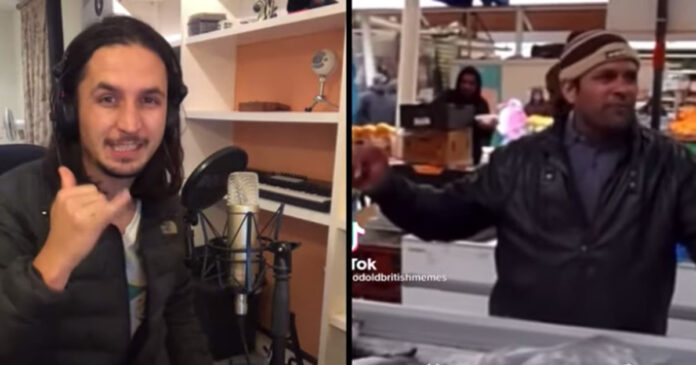 The Kiffness continues to conquer the world. The South African musician who has teamed up with everyone from his dad to a hadeda… and whose recent Alugalug Cat video spawned several international covers (and was shared by Hollywood celeb Ryan Reynolds), has now teamed up with London East End's famous 'One Pound Fish Man' (£1 Fish) who hailed from Pakistan (and has since had to return because his visa expired).
In his latest video, uploaded Thursday afternoon, David Scott (aka The Kiffness) brings us a new Live Looping Remix with Muhammad Shahid Nazir, the £1 Fish Man whose singing at a market stall in London turned him into a YouTube sensation and earned him fame in the UK (including an appearance on the X-Factor) and back home in Pakistan, as well as a recording contract.
The lyrics of the original include: ""Have-a, have-a look, one pound fish. Very, very good, very, very cheap, one pound fish" and "Come on Ladies, Come on Ladies". It has been covered by Timbaland, Alesha Dixon and… The Kiffness, who has added some of his own lyrics about how "delish" the "chow" will be.
Nazir had moved alone to London to earn money for his wife and four children back home. His boss suggested he come up with his own trader's call to sell the mackarel… and that's when he invented the short song. Passersby loved it and uploaded videos to YouTube where he became a bit of a legend. A contract with Warners saw him release a music video at the end of 2012 which has had over 33 million views!
In less than three hours, The Kiffness' video has already received over 38,000 hits.
WATCH The Kiffness x One Pound Fish Man
The Kiffness on Spotify: https://bit.ly/Kiffness
The One Pound Fish Hit Video, 2012