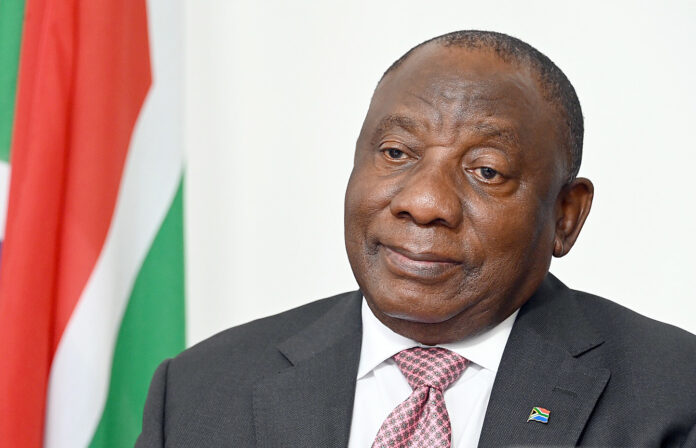 The ANC Parliamentary Caucus says it welcomes some of the major reforms for South Africa announced by President Cyril Ramaphosa and Ministers in the last few days.
Yesterday, Thursday 10 June 2021, President Ramaphosa announced strategic steps to reform South Africa's electricity sector towards the achievement of a stable and secure supply of energy.
"We fully support and commend the bold move to amend Schedule 2 of the Electricity Regulation Act to increase the licensing threshold for embedded generation projects from 1 MW to 100 MW," the ANC Caucus said in a statement.
"This much needed intervention is aimed at re-establishing energy security in the country and will unlock new investments in the energy sector, thus reducing the risk of loadshedding. This clearly shows that the ANC-led government is committed to the economic recovery plan."
The ANC Caucus also noted various developments announced by ministers during the course of this week, which include:
The Road Accident Fund:
The Minister of Transport, Fikile Mbaula, announced that the Fund's short-term liability was reduced by R2.2 billion, from R17 billion to R14.8 billion and for the first time in many years, RAF posted a surplus of R3.2 billion.
The Minister of Justice and Correctional Service, Ronald Lamola, announced that the Justice Department welcomed the finalization and ratification of the extradition treaties and mutual legal assistance between South Africa and the United Arab Emirates that will assist in the return of persons of interest (the Guptas!) to the South African legal system.
The Minister of Public enterprises this morning announced the new public-private partnership between SAA and Takatso Consortium, which will see 49% government ownership and 51% owned by the equity partner.
ANC Chief Whip Pemmy Majodina said: "We welcome these developments as they indicate progress on our path to recovery. We further appreciate the transparency displayed by our government in ensuring that South Africans are informed about decisions taken by government. The ANC Caucus reiterates its support for these bold moves."