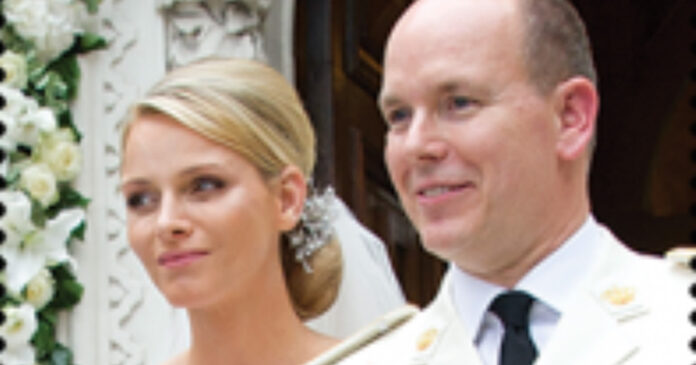 The tenth anniversary of the royal wedding of Prince Albert II of Monaco, to former South African athlete Charlene Wittstock, is being commemorated in the principality with the issue of three new stamps.
The first features a photo of the couple on their wedding day 10 years ago, in July 2011. The second is a family photo with their twins, and the third a photo of Prince Albert II and Princess Charlene on the palace balcony.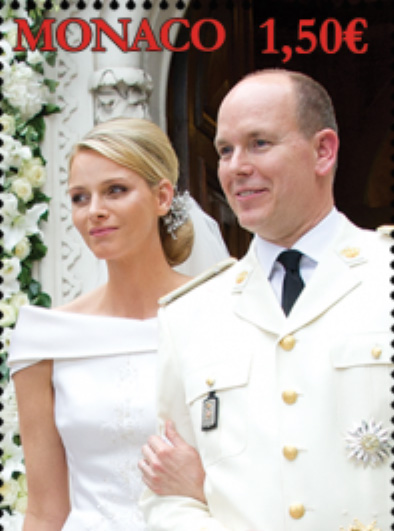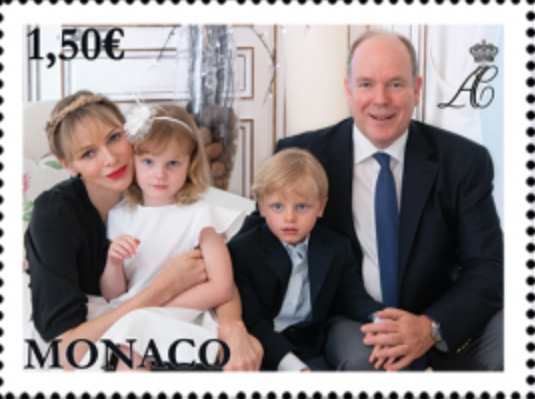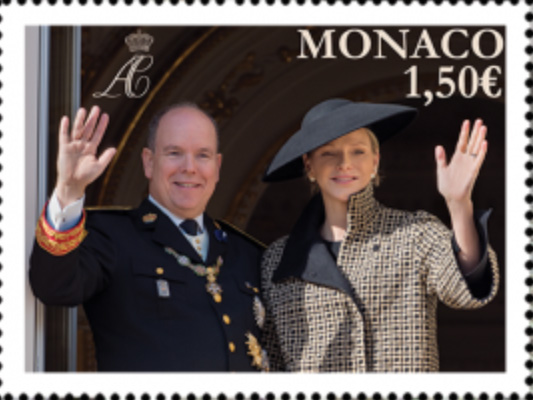 Monaco's Office des Timbres (Office of Stamps) said:
"On 1 July 2011, H.S.H. Prince Albert II married Miss Charlene Wittstock in a civil ceremony held in the Throne Room at the Prince's Palace. The religious marriage was celebrated the following day in the Palace's Royal Courtyard in front of numerous European royals. 2021 marks the tenth anniversary of this union, consecrated on 10 December 2014 with the birth of twins, Hereditary Prince Jacques and Princess Gabriella."
The photos were taken by Palace photographers Eric Mathon and Gaetan Luci. Each stamp measures 40×30 cm, with the full set costing 6 euros.