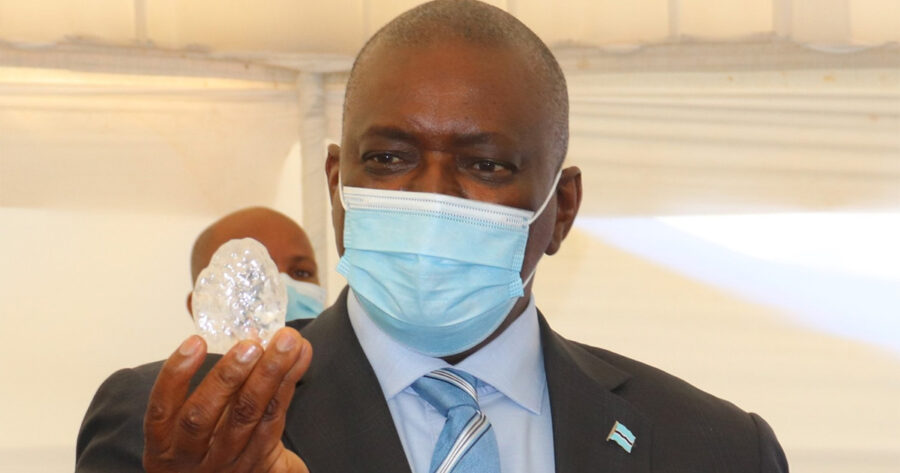 Third Largest Diamond in the World Discovered in Botswana
Botswana has announced the discovery of a diamond which they say is the third largest in the world. The whopping 1,098.3 carat diamond, was found on 1 June 2021. Holding the precious stone, President Dr Mokgweetsi Masisi commended Debswana Diamond Company's discovery, their largest to date. The largest diamond ever was discovered in South Africa […]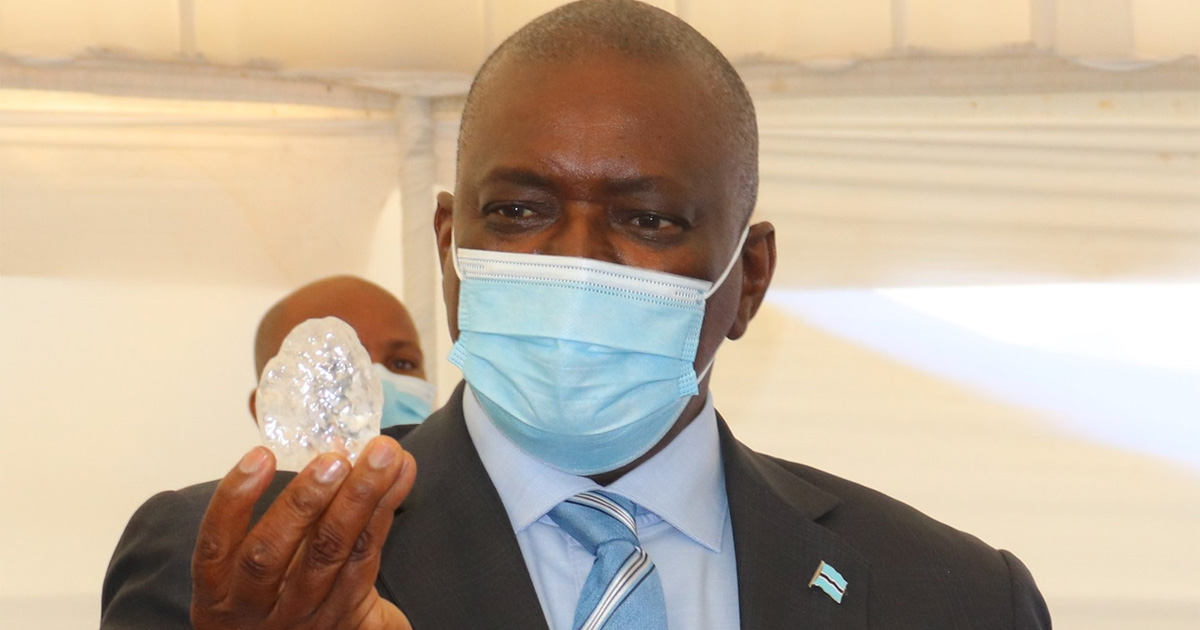 Botswana has announced the discovery of a diamond which they say is the third largest in the world. The whopping 1,098.3 carat diamond, was found on 1 June 2021.
Holding the precious stone, President Dr Mokgweetsi Masisi commended Debswana Diamond Company's discovery, their largest to date.
The largest diamond ever was discovered in South Africa (the 3,106-carat Cullinan in 1905), and the second largest was also found in Botswana (at Lucara Diamond Corp, the 1,109-carat Lesedi La Rona).
The Botswana government said on Wednesday evening that this latest large diamond was discovered at the Jwaneng mine's South Kimberlite pipe, "making it the largest diamond in the company's history since diamonds were discovered in the Botswana in 1967." Jwaneng mine is the richest diamond mine in the world by value, according to Debswana.
President Masisi said as is the usual procedure, proceeds from the diamond will be used to advance national development in Botswana.
"He recommended that Debswana should use this discovery as an inflection point, for the mine to use its technology to realise more of these large discoveries," said the government.
Debswana MD Lynette Armstrong said that the "rare and extraordinary stone" means so much in the context of diamonds and the country.
"It brings hope to the nation that is struggling," said Armstrong.
According to its website, Debswana Diamond Company was established in 1969 and is owned in equal shares by the Botswana Government and The De Beers Group.
Meanwhile in South Africa, there has been a diamond rush in a village near Ladysmith (KwaZulu-Natal) after locals found unidentified stones which they believe to be diamonds.