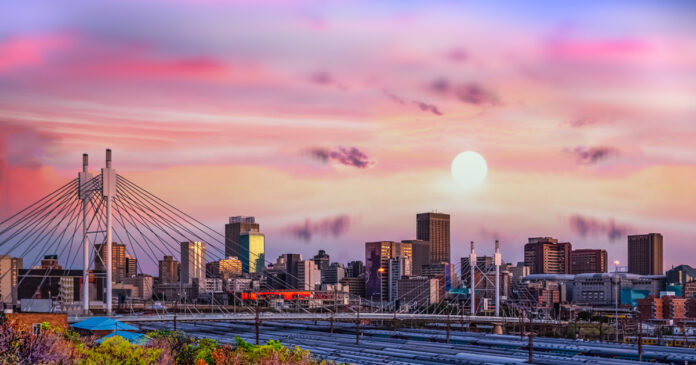 The Delta variant, first identified in India, is behind the surge in Covid-19 cases in South Africa and is on course to have any even higher peak than the highest during the second wave in January, as it sweeps the nation. The first wave has already been surpassed, said Acting Minister of Health, Mmamoloko Kubayi, at a media conference on Saturday afternoon. (Watch below.)
She said Gauteng is at the epicentre of this third wave, which many have described as a 'tsunami'. Of the 18,762 positive cases recorded in South Africa in the past 24 hours, 11,777 of those were in Gauteng.
Kubayi said today that the department remains "very worried" about the rise in hospitalisation in Gauteng putting a strain on health care.
Kubayi cautioned that the trends show that other provinces in South Africa are likely to experience the same rapidly rising rate of infections, with numbers already starting to show in the Western and Eastern Cape.
Kubayi said:
"Our scientists after their sequencing experiments have discovered that we have a new variant that is prevalent in our country. This new variant is called Delta and you would know that it is not a new variant in terms of only existing in South Africa, it exists in other countries."
There were 215 Covid-related deaths in the past 24 hours which brings the total number of fatalities to almost 60,000 (59,621).
The National Coronavirus Command Council (NCCC) is scheduled to meet tomorrow to consider possible restrictions to curb the alarming number of infections.
In the UK, where the Delta variant has been responsible for their current surge, Public Health England said the variant has so far caused a much lower fatality rate compared to Alpha (UK) and Beta (South Africa). This is attributed to 42% (38 million people) of the UK population having been fully vaccinated, and younger people being infected.
South Africa has so far been the worst hit country in Africa by the Covid-19 pandemic.
[ON AIR] Acting Health Minister Mmamoloko Kubayi-Ngubane and a panel of experts are providing an update on South Africa's response to the #COVID19 pandemic. Watch it live on #DStv403 or here: https://t.co/2qEHQ2FScC pic.twitter.com/gnHNGvZ6KC

— eNCA (@eNCA) June 26, 2021