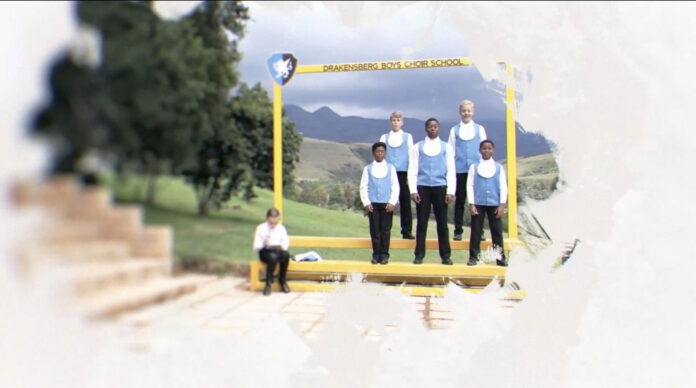 The Drakensberg Boys Choir is giving the nation goosebumps again. This time the famous South African school choir has posted a moving video tribute to healthcare workers around the world "for their selfless humanity in this very difficult time".
Watch below as the Choir brilliantly and aptly performs an ovation-worthy cover of Queen's "We Are The Champions". Some of the filming took place at Milpark Private Hospital in Johannesburg, as well as at the school in Cathkin Park, Champagne Valley, KZN.
The school's English teacher, Pamela Couzyn, told SAPeople the video is "a salutary reminder that we still need to honour our frontline workers, from our lovely boys".
Unfortunately there will be no ovations in the near future for the boys, as South Africa battles to contain the Delta variant, and the country has today entered an adjusted Alert Level 4.
"Sadly, no concerts for us anytime soon, which hurts the fragile economic model of our school," says Pamela. "Despite being a SA brand icon since 1967, we do not receive state funding. Hope we, along with all who are similarly afflicted, manage to survive and rise from the ashes."
If you would like to, please support the Drakensberg Boys Choir here.
WATCH VIDEO Drakensberg Boys Choir – We Are The Champions (Queen)
Follow the DBC:
Facebook: https://web.facebook.com/dbchoir
Instagram: https://www.instagram.com/dbchoir
Twitter: https://www.twitter.com/dbchoir
TikTok: https://vm.tiktok.com/zsj54a5ry/
Website: https://dbchoir.com
Soloists in order of appearance:
Liyasa Masilela
Khumo Gwatyu
William Lingenvelder
Sky Govender
Oliver "Charlie" Brown
Mihlali "Mich" Cato
Instruments:
Guitar: Allan Judd
Drums: Tristan Trent
Bass: Byron Meyer
Piano: Vaughan van Zyl
The Choir added a special thanks to Compass Medical Waste.
Please support the Drakensberg Boys Choir here.