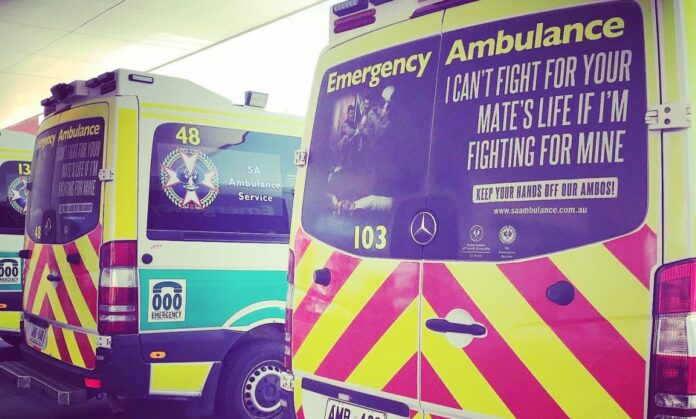 The South African Emergency Personnel's Union (SAEPU) has strongly condemned an armed hijacking of EMS personnel in East London, Eastern Cape, who were held up while on duty on Monday (28 June).
According to the union, crew from Mdantsane EMS Base were hijacked at gun point while attending a call in the area.
Apparently three armed male suspects, driving a Toyota Tazz, stopped next to the Ambulance while the crew was on the phone with the control centre to give out times after treating a patient. The gang demanded that the crew get out and take their belongings with them.
They then pulled them out and drove off with the Ambulance, stole its engine, and dumped it in the bushes.
SAEPU said: "We are happy that our members were not injured and wish them well. We call on management to organise a counselling for them. Once again, we are calling on anyone who might have information that will lead to the arrest of these thugs to contact us or police."
There has been a spate of similar traumatic incidents around the country, where EMS personnel, on rescue missions, are targeted… held up at gunpoint, robbed and left terrified.
Last month a crew from the KwaMashu base in KwaZulu-Natal was attacked and held at gunpoint by brazen armed criminals who pulled up next to the ambulance, in their vehicle. All the crew's belongings were stolen.
With escalating attacks on innocent ambulance personnel, some have a large sign on the back (as seen in the photo above) which says: "I can't fight for your mate's life if I'm fighting for mine. Keep your hands off our ambos!"
In May SAEPU called on "community members to understand the sensitive services that EMS personnel provides and stop attacking and robbing them while on duty". It's feared if attacks continue that families will have to make their own arrangements to get to hospitals.