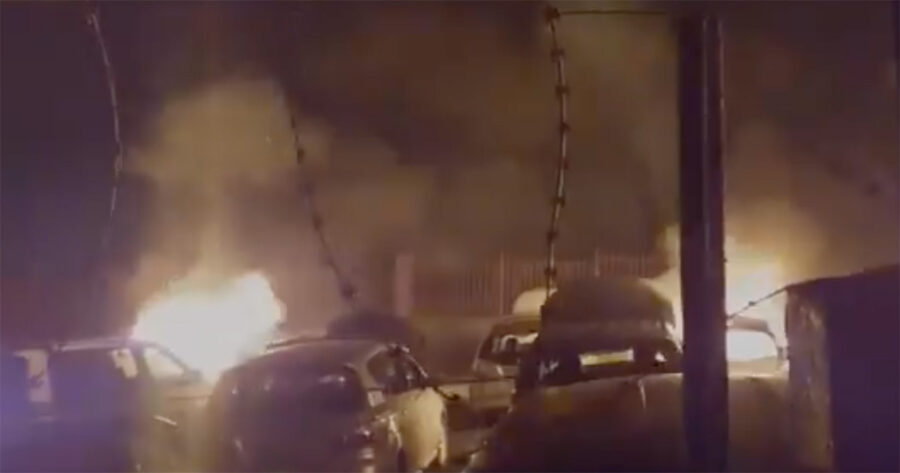 Eswatini Businesses Burn Overnight as Protestors Ignore Curfew to Protest Against King
Angry protestors in Eswatini (formerly Swaziland) have reportedly ignored a 6pm to 5am curfew set by the government on Tuesday night and are burning businesses with ties to King Mswati as their protest against the royal leader continues. According to award-winning Zimbabwean journalist and documentary filmmaker, Hopewell Chin'ono, "the King deployed the military to quell […]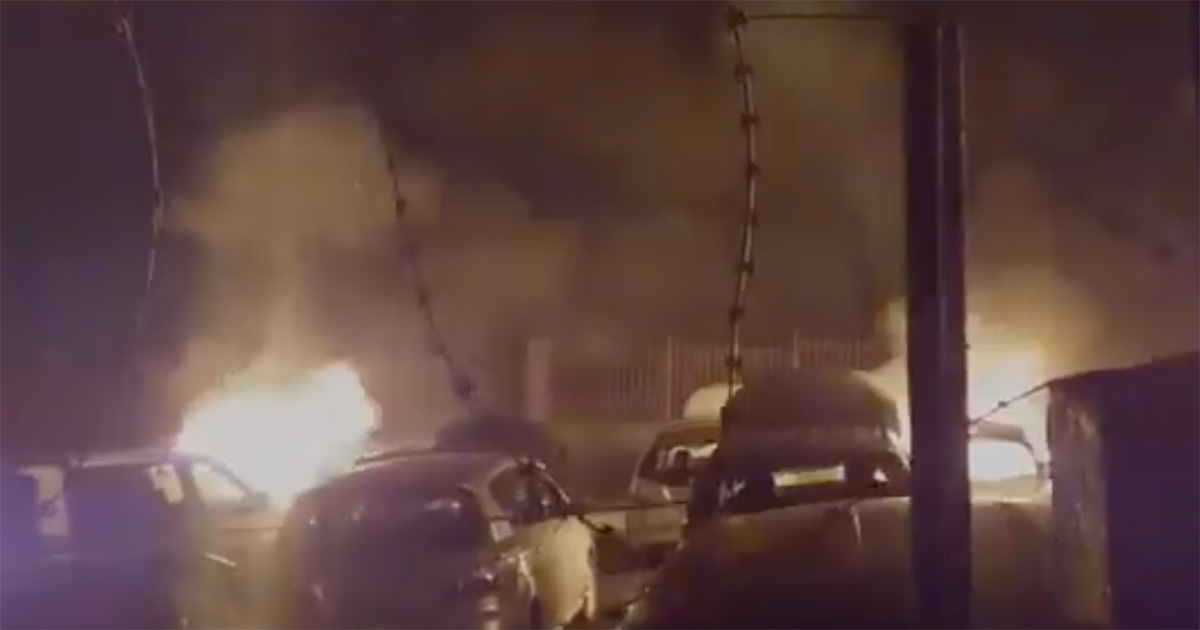 Angry protestors in Eswatini (formerly Swaziland) have reportedly ignored a 6pm to 5am curfew set by the government on Tuesday night and are burning businesses with ties to King Mswati as their protest against the royal leader continues.
According to award-winning Zimbabwean journalist and documentary filmmaker, Hopewell Chin'ono, "the King deployed the military to quell the protesters but the protesters have come out in huge numbers in different places demanding immediate reforms!"
Protesters in Swaziland (Eswatini) have defied a curfew declared by the Government.

The protesters are now burning business linked to King Mswati according to media reports coming out of Swaziland.

The King deployed the military but the protesters have come out in huge numbers! pic.twitter.com/mkYXVv1xLs

— Hopewell Chin'ono (@daddyhope) June 29, 2021
During another day of intensifying protests in the Kingdom today, soldiers reportedly took control of the capital city, Mbabane, where protestors were calling for democratic reforms. Acting Prime Minister Themba Masuku appealed to protesters to rather submit their grievances via email… but in a bid to regain control and end the protests, the King's regime apparently shut down the internet.
In South Africa, EFF Leader Julius Malema issued a statement calling on the Kingdom's political parties to unite in their demand for reforms and an end to political tyranny.
EFF Swaziland @EFFSwazi Statement on the ongoing revolution in Swaziland. pic.twitter.com/HSqbjNJweX

— Economic Freedom Fighters of Swaziland (@EFFSwazi) June 29, 2021
He also asked the South African Government to shut down King Mswati's diplomatic offices in South Africa. (At the time of publishing there was no statement from the Presidency yet.)
Some say it was Malema who first planted the seed for this protest, when he addressed EFF Swaziland in December 2019 about the King's alleged abuse of power and "looting of public funds whilst his people lived in poverty". Chin'ono said: "What is happening today in Swaziland has been long time coming, it is the youths that were mobilized to end repression and all opposition political parties are fighting for one thing."
According to Chin'ono, the King wears million dollar watches bought by taxpayers' money while his people live in poverty.
"63 percent of the Kingdom of Swaziland's population still lives below the poverty line," says Chin'ono. "Swaziland has a poverty rate of 69.2 percent! His people are tired of his looting and greed! The man has NO shop, all he does well is collecting wives and looting tax payer's money!"
According to some reports King Mswati has fled from Eswatini to South Africa, however Masuku says the King "is in the country and continues to advance the Kingdom's goals". Masuku called for "calm, restraint and peace".
It has been another day of protests in the Swazi Kingdom today.

The Swazi (Eswatinj) Acting Prime Minister Themba Masuku has appealed to protesters to submit their grievances via email.

However Mswati's regime has shut down the internet in the Kingdom to try and get control. pic.twitter.com/ns8hleGZqV

— Hopewell Chin'ono (@daddyhope) June 29, 2021
Swazi youths delivered a fatal blow to King Mswati.

His policies resembled a broken shopping trolley veering from 1 course to another.

His rule was characterized by LOOTING of public funds, jailing opponents, plundering the nation's natural resources & more.

They said enough! pic.twitter.com/MjbPkxuDbW

— Hopewell Chin'ono (@daddyhope) June 29, 2021
Monday night:
BREAKING NEWS: Ok Foods in Matsapha and other outlets on fire as pro-democracy protests turn into chaos. This was after King Mswati through Acting Prime Minister issued a decree banning delivery of petitions. pic.twitter.com/NqKO9qAIuW

— Swazi News (@SwaziNews) June 28, 2021