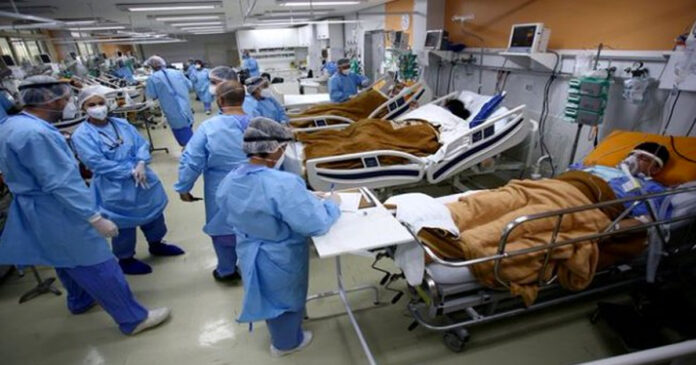 South Africa has now recorded over two million positive Covid-19 cases since the start of the worldwide pandemic, with a 'record-breaking' 24,270 new infections in the past 24 hours tipping it over the milestone mark.
This is the highest number of daily cases ever recorded in South Africa, as the country battles its third wave. According to local scientists, these high numbers  – particularly in Gauteng – are being driven by the more contagious Delta variant, which was originally identified in India.
With over 14 198 new cases in the past 24 hours, Gauteng has 59 % of the new infections, whilst the Western Cape trails in 'second place' with 2 606 new infections.
The Department of Health said on Friday evening: "Today the cumulative number of #COVID19 cases in SA is 2 019 826… In the last 24 hours, 303 deaths have been reported which brings the total to 61 332 death reported as at 17:00."
The number of recoveries is 1 773 930, which is a recovery rate of 87.8%.
Vaccination Doses in South Africa
The Department of Health said earlier on Friday that 122 701 people were vaccinated in the previous 24 hours. SA's Vaccine Roll Out programme's target is to vaccinated 150 000 people per day.
Acting Health Minister Mmamoloko Kubayi said that Pfizer has delivered 4.5 million doses as promised in quarter two; and that South Africa is expecting nearly 2.1 million doses during July.
She said Johnson and Johnson has delivered in 2 million doses in total, including the Sisonke doses. The 1.2 million doses delivered last week have to be used by 11 August. South Africa is expecting another to delivery of 500 000 doses from Johnson & Johnson "soon", she said.
Today the cumulative number of #COVID19 cases in SA is 2 019 826. The number of new cases is 24 270. In the last 24 hours, 303 deaths have been reported which brings the total to 61 332 death reported as at 17:00. Number of recoveries is 1 773 930 with a recovery rate of 87.8% pic.twitter.com/0XOtK5FBi3

— Department of Health (@HealthZA) July 2, 2021