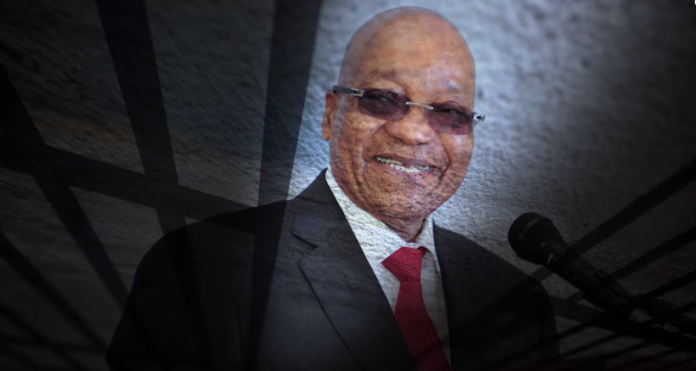 Former South African President Jacob Zuma left his Nkandla home in a motorcade late on Wednesday to hand himself in to a police station, as per instructions from the Constitutional Court, which last week sentenced him to 15 months imprisonment for failing to appear before the Zondo Commission when ordered to do so.
His JG Zuma Foundation confirmed the news late on Thursday evening, just before the midnight deadline. The foundation said:
"Dear South Africans and the World. Please be advised that President Zuma has decided to comply with the incarceration order. He is on his way to hand himself into a Correctional Services Facility in KZN. A full statement will be issued in due course."
The Constitutional Court has agreed to hear Zuma's application to have the sentence dropped, on 12 july.
Zuma was meant to hand himself in by Sunday at midnight, and police were ordered to arrest him by midnight on Wednesday.
An ambulance was seen entering the property late on Wednesday night, and soon afterwards the motorcade left the premise. Although Zuma himself was not seen by any reporters at the scene, apparently there were vehicles spotted which belong to his police  Presidential Protection Unit.
Zuma's Foundation said a full statement will be released soon.
Police spokesperson Lirandzu Themba confirmed in a statement on Twitter that Zuma is in police custody. She said: "The Police Ministry can confirm that former President of South Africa, Mr Jacob Zuma was placed in @SAPoliceService custody as in compliance with the
@ConCourtSA judgement."
Despite rumours Zuma was headed to Westville, he has entered the Estcourt Correctional Centre which is closer to Nkandla.
[BREAKING NEWS] Former President #JacobZuma's convoy, including SUVs, has entered the Estcourt Correctional Centre.

He will begin serving his 15 months sentence.#Newzroom405 #ZumaArrest pic.twitter.com/PJPli7XP4q

— Newzroom Afrika (@Newzroom405) July 7, 2021
Breaking News : President Jacob Zuma left in the motorcade and is heading to Westville Prison. He decided to hand himself his foundation has confirmed. #ZumaJudgment #ZumaArrest pic.twitter.com/sSsTfh1yFb

— 📀 Advovolicious 🇿🇦 (@advovolicious) July 7, 2021
If you live abroad, this week's streaming episode of Carte Blanche reveals more on the Zuma Affair. Watch on Showmax International.