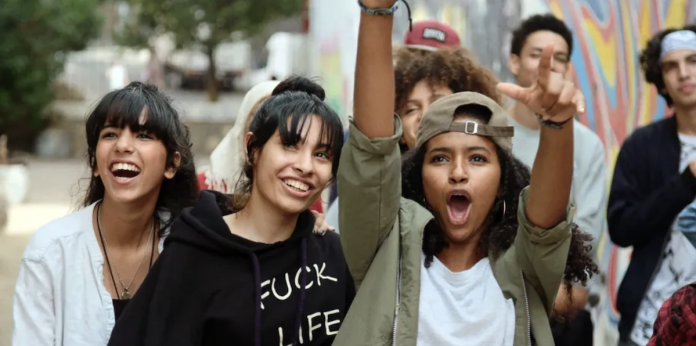 Moroccan music drama Casablanca Beats (Haut Et Fort) has world premiere in Competition at Cannes Film Festival.
Written and directed by Nabil Ayouch, Casablanca Beats (Haut Et Fort), tells the story of a former rapper, Anas, as he begins working at a cultural centre in a working-class neighbourhood in Casablanca.
Encouraged by their new teacher, his students attempt to cast off restrictive societal and religious traditions in order to live their passions and express themselves through music including hip hop.
Albeit uplifting, the film unfortunately comes across as an amateur documentary with much of the filming in a hand-held, naturalistic style.
Casablanca Beats (Haut Et Fort) is one of two African films competing for the Palme d'Or this year.
WATCH Casablanca Beats (Haut et Fort) Short Clip