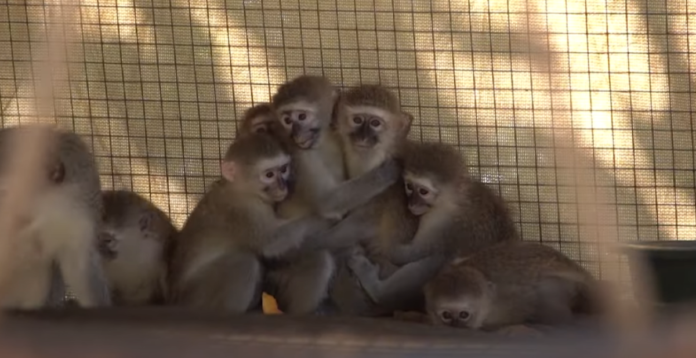 Tonight's episode of Carte Blanche is packed with must-watch items – from the violent protests of the past week to the impact of the Delta variant, an uplifting story of hope with another South African medical breakthrough… and the plight of KZN's vervet monkeys. You can watch the show on Sunday 18 July in South Africa on DStv Now or stream it overseas in most countries from Tues 20 July.
Vilifying Vervets
Hit by cars on the highway and running the gauntlet of dogs and humans in the suburbs, thousands of vervet monkeys on the KwaZulu-Natal South Coast often don't live very long. Rescue centres operating in the area argue that, as sentient beings, vervet monkeys deserve a compassionate response – but not everyone agrees. The removal of a large group of primates housed in the care of one sanctuary caused an uproar in the community. Carte Blanche unpacks the drama of primates in suburbia and speaks to the people who want them gone. (Producer: Carol Albertyn Christie | Presenter: Masa Kekana)
How do we care for #VervetMonkeys who are injured by cars, dogs, electric fences or pellet guns? Do you think we should let nature take its course? Every day, vervet rescue centres are called out to help primates in distress. @MasaKekana investigates Sunday 7pm on #CarteBlanche. pic.twitter.com/oci6JhvsRX

— Carte Blanche (@carteblanchetv) July 14, 2021
Watch the show overseas | Watch in SA on DStv Now
REPORTAGE – The Architecture of Anarchy
Carte Blanche presenter Masa Kekana says: "With all the unrest amid a third wave, I dread to think of the COVID-19 cases that will be inundating an already-overwhelmed healthcare system. The effects of all this disregard for COVID-19 regulations will come back to haunt all of us."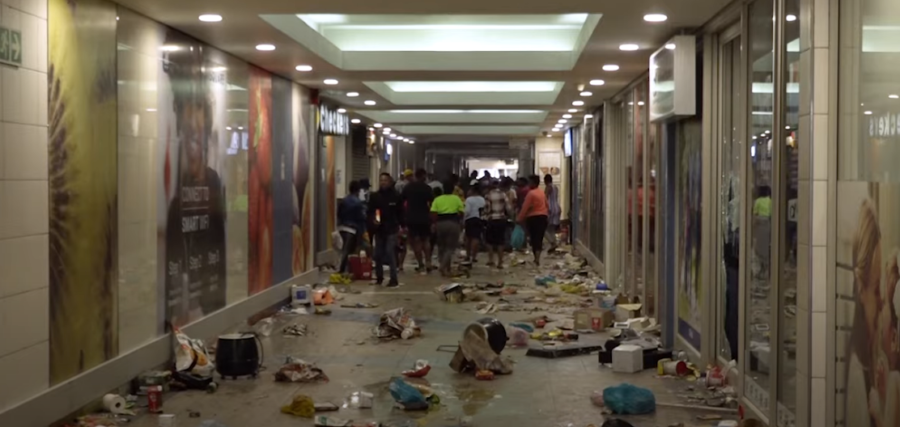 Hunger, landlessness, service delivery woes or political support? Or pure lawlessness disguised as protest action? We investigate the looting and violence that gripped KwaZulu-Natal and Gauteng this week as protesters turned into looters and, in some cases, instigators of death – all seemingly in the name of former president Jacob Zuma who had started serving a 15-month prison sentence imposed by the Constitutional Court. As parts of the country burned, and the SANDF tried to restore order and supply chains, citizens queued for basic supplies while the country reeled in shock. (Producer: Nicky Troll | Presenter: Macfarlane Moleli)
Watch the show overseas | Watch in SA on DStv Now
COVID-19: The Delta Blow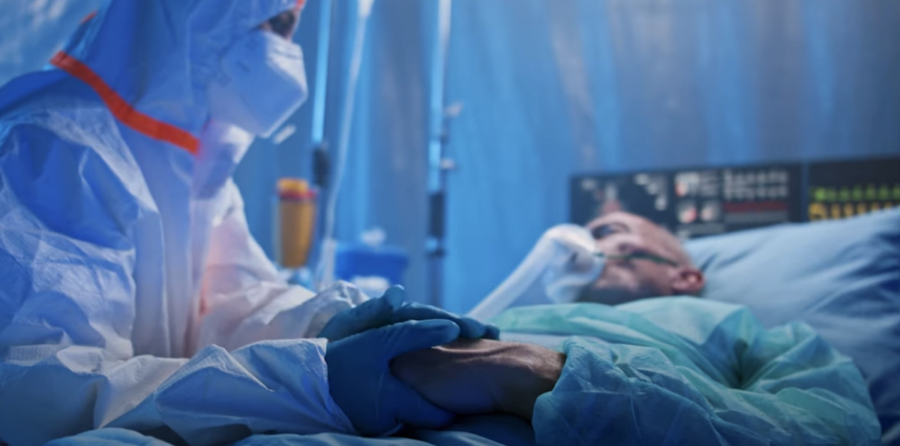 Why did the third wave of the COVID-19 pandemic hit with such ferocity, chasing up infection numbers and flooding hospitals? Carte Blanche analyses the observations of clinicians and scientists on the frontlines dealing with the effects of the highly contagious Delta variant. With hospitals full to capacity as the third wave peaks, will the health system buckle under the strain? (Producer: Julian Sun | Presenter: Masa Kekana)
Watch the show overseas | Watch in SA on DStv Now
Scientists describe it as the most transmissible of the #COVID19 variants circulating worldwide. First identified in India and now causing devastation throughout SA, @MasaKekana unpacks the science behind the #DeltaVariant this Sunday at 7pm on #CarteBlanche @MNet channel 101. pic.twitter.com/nKFQuqDcsg

— Carte Blanche (@carteblanchetv) July 15, 2021
Saving Baby Ignus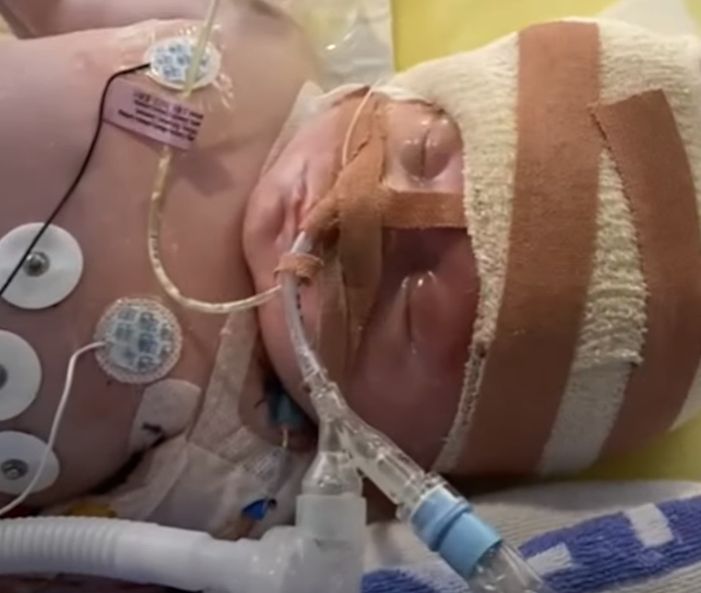 For a baby born with the life-threatening condition of having his organs compressing his lungs, the outcome would have been death had a dedicated team of highly skilled specialists not pushed through with a treatment that carried high risks. In a first for the country, the team (with the support of Baby Ignus' devoted family) claimed victory despite enormous odds. A story of medical breakthrough and hope restored, for a condition that sees as few as one percent of babies in the developing world survive. Carte Blanche celebrates the team that persevered and the family whose prayers were answered. (Producer: Annalise Lubbe | Presenter: Claire Mawisa)
Watch the show overseas | Watch in SA on DStv Now
For a baby born with a life-threatening condition, the outcome would have been death as all other conventional methods failed. But a dedicated medical team pushed through with a treatment that carried high risks. Join #CarteBlanche Sunday 7pm on @MNet channel 101. @clairemawisa pic.twitter.com/Y0qrxgE0Ky

— Carte Blanche (@carteblanchetv) July 14, 2021
If you're in SA – you can watch Carte Blanche on DStv Now.
If you're overseas – you can watch #CarteBlanche from Tuesdays, plus thousands of other popular local South African shows & movies by subscribing to Showmax International now. You can try it FREE for 14 days. 
Carte Blanche is on M-Net & M-Net HD [101], July 18  2021 at 19:00 & again on M-Net Plus 1 [901] at 20:00
***
Please note: Carte Blanche is only available to international Showmax subscribers in Andorra, Australia, Austria, Belgium, Denmark, Finland, France, Germany, Greece, Iceland, Indonesia, Ireland, Italy, Liechtenstein, Luxembourg, Malta, Monaco, Netherlands, New Zealand, Norway, Portugal, San Marino, Spain, Sweden, Switzerland, United Kingdom. Not all titles are available in all territories. Showmax brings you the best South African series and movies, from the classics to the latest releases, from complete box sets to kids' favourites.