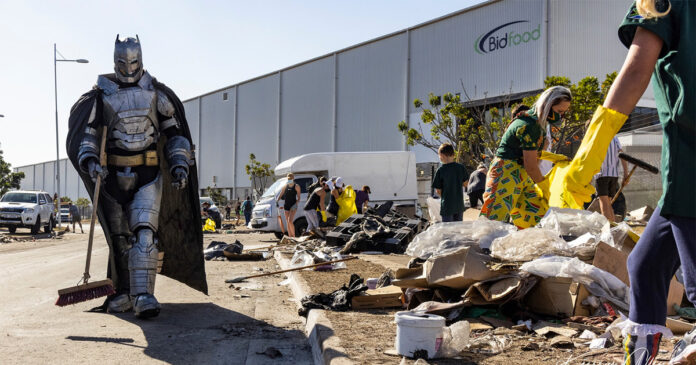 Durban photographer Kierran Allen, who captured the devastation of burning buildings and looted shopping centres last week, has today taken the time to film a far more positive time… as everyone came together to clean up. Watch below as Kierran visits Cornubia Industrial Park, along with comedian Carvin H Goldstone who has a special message too…
"Let's share this message far and wide!!" says Kierran. "What starts here can indeed change the world, a simple act, can change a nation, unite a country and pave the way forward. You must be the very best in your darkest moments!
"The power of one person can change the world by giving people hope, making them united and treating people equally. Today on Mandela Day I witnessed people, under such tragic times, standing together, as one, equal!!!"
Kierran quotes Mandela: "It is so easy to break down and destroy. The heroes are those who make peace and build!"
"Well done to each and everyone of you!!!" says Kierran. "#UniteSouthAfrica."
WATCH Inspiring Hope at Cornubia Clean-Up, KZN – by Kierran Allen
Visit Kierran Allen's website or follow Kierran Allen Photography on Facebook.