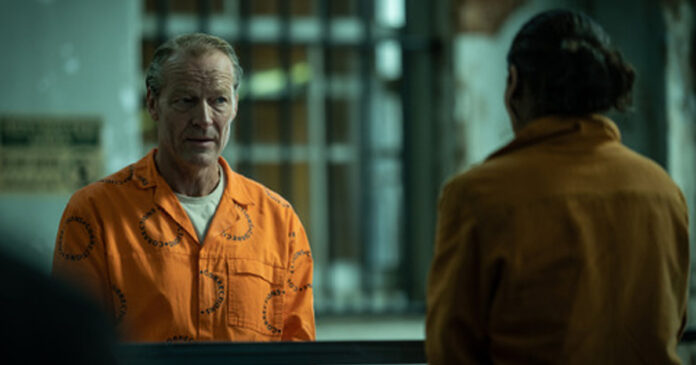 Brand new African crime-drama thriller Reyka, which was shot on location in KwaZulu Natal and Johannesburg, has received rave reviews internationally. It stars a host of brilliant South African actors, as well as acclaimed British actor Iain Glen from Game of Thrones.
The captivating eight-episode TV series – which starts on Sunday 25 July – stars South African actress Kim Engelbrecht  (The Flash, Dominion) who plays Reyka Gama, and Iain Glen (Game of Thrones, Downton Abbey) who stars as Angus Speelman.
Kim says it's about a criminal profiler trying to find a serial killer… but also about so much more. Her character is damaged. She was kidnapped as a child.
The first episode of Reyka opened the 60th Monte-Carlo Television Festival in June with its worldwide screening in Monaco, and received rave reviews from guests who attended the festival.

Alternating between 1994 and the present day, the series is created and written by award-winning screenwriter Rohan Dickson and directed by Zee Ntuli (Hard to Get) and Catharine Cooke (The Girl from St Agnes).  Reyka will be distributed globally by Fremantle.
In the TV show, on 27 April 1994 11-year-old Reyka accompanies her photographer mom to cover the elections for a local paper. "It's a time of huge excitement and hope but then something cataclysmic happens, Elsa is looking the other way and Reyka, her only daughter is abducted," says the film blurb. 
In the present day, haunted by her disturbing past, a flawed but brilliant Reyka, now a criminal profiler, investigates a string of brutal murders committed by a serial killer amongst the sugarcane fields of KwaZulu Natal.
The gripping crime series also stars South African and SAFTA award-winning actress Anna-Mart van der Merwe (Poppie Nongena, Kanarie) as  Reyka's mom, Elsa, who struggles to see her daughter's life spiral into cycles of obsession with her abductor and work. The series will expose the secrets and lies, truth and trust, damage and healing and forgiveness and the future.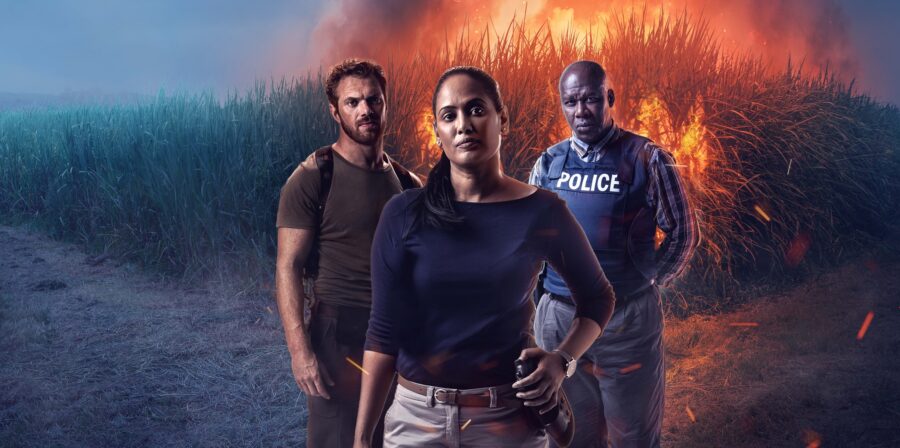 Reyka features a commendable South African cast: Thando Thabethe is Nandi Cele (Housekeepers/94.7 Radio DJ), Leeanda Reddy is Alia Sewsunker (Legacy/The Dark Tower), Hamilton Dhlamini is Hector Zwane (Isithembiso/Five Fingers for Marseille), Mavuso Simelane is Samuel Zwane(Deutschland 86), Gerald Steyn (Trackers/Lioness/Binnelanders), Nokuthula Mavuso is Portia (Lioness, The River), Kenneth Nkosi (Frank & the Fearless/White Wedding) is Chief Msomi, Rashaan Stackling is Thuli Gama, Gabrielle De Gama is Young Reyka, Fiona Ramsey (Lioness/Vergeet my Nie) is Cathleen Tyrone, Ian Roberts (Mia the White Lion/Cape Town) John Tyrone, and Desmond Dube (Schuks! Pay Back the Money!) is Pastor Zik (Schuks! Pay Back the Money!). 
Watch Reyka, Sunday 25 July at 8pm on M-Net, DStv channel 101. For updates and more go to the Reyka webpage mnet.tv and join the conversation by using #ReykaSA on social media. The new season will also be made available on DStv App and Catch Up.