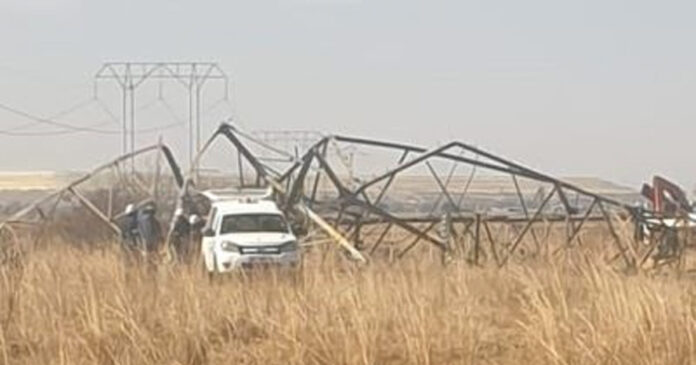 Eskom says it strongly condemns the continuous vandalism and theft of their equipment that is taking place across Gauteng, with no less than three incidents just this week.
"There has been an increase in incidents of vandalism and theft of our equipment resulting in the loss of revenue and increased replacement costs for Eskom," the power utility said in a statement on Thursday.
The first of three incidents to take place this week affected residents of Edenvale who were left with no power for more than 20 hours after oil copper tubes were stolen from a pressure box, which caused cable ends to explode inside the substation.
The second incident was at Venter shaft near Westonaria, where a suspect was arrested while busy stealing structural members of pylons. "This compromised and weakened the integrity of the pylons since the structural members have a mechanical function to support the pylons, hence this resulted in the collapse of six towers," said Eskom.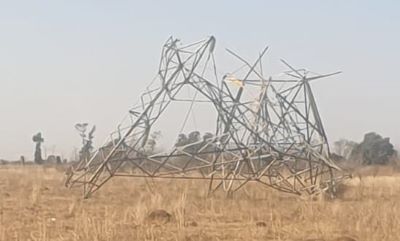 The third incident involved a number of transformers that were stolen, leaving residents of this community with no electricity.
"These criminal acts do not only affect Eskom, but they also affect businesses and our customers, which has a negative impact on the economy," the state-owned enterprise said.
"Eskom remains committed to providing electricity safely without degenerating its assets. It is important to run operations efficiently to curb financial losses as a result of illegal activities, as these are costly and unsustainable."
Eskom today announced level 2 loadshedding from 16h00 to 21h00. Meanwhile, the Western Cape government has signed Memorandums of Understanding with six candidate municipalities participating in the Municipal Energy Resilience (MER) Initiative in the Western Cape… which will ultimately allow them to be independent of Eskom.
Members of the public are requested to report criminal activities by reporting illegal connections, theft and vandalism of electricity infrastructure to the toll free Eskom crime line number: 0800 112 722.