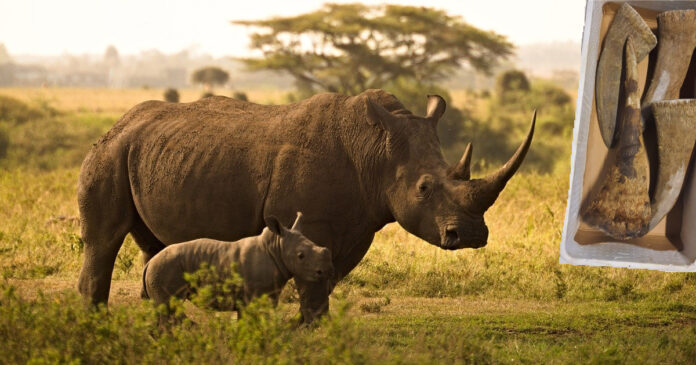 MPUMALANGA – Two wildlife trafficking suspects, who were arrested in Nelspruit (Mbombela) whilst transporting 19 rhino horns in two bakkies, have appeared in court today and have been named by the SA Police Service (SAPS).
According to SAPS, the accused are Schalk (Abraham) Steyn (48) and Johannes Groenewald (53). The Lowvelder said the men are better known to locals as AB Steyn and Limpopo Game Farmer, Dawie Groenewald… who is well known as the alleged head of one of South Africa's largest rhino poaching and trafficking syndicates called the Musina Mafia or Groenewald Gang.
The two accused appeared in the Nelspruit Magistrates' Court on Thursday afternoon to answer to charges of illegal possession and selling of rhino horns.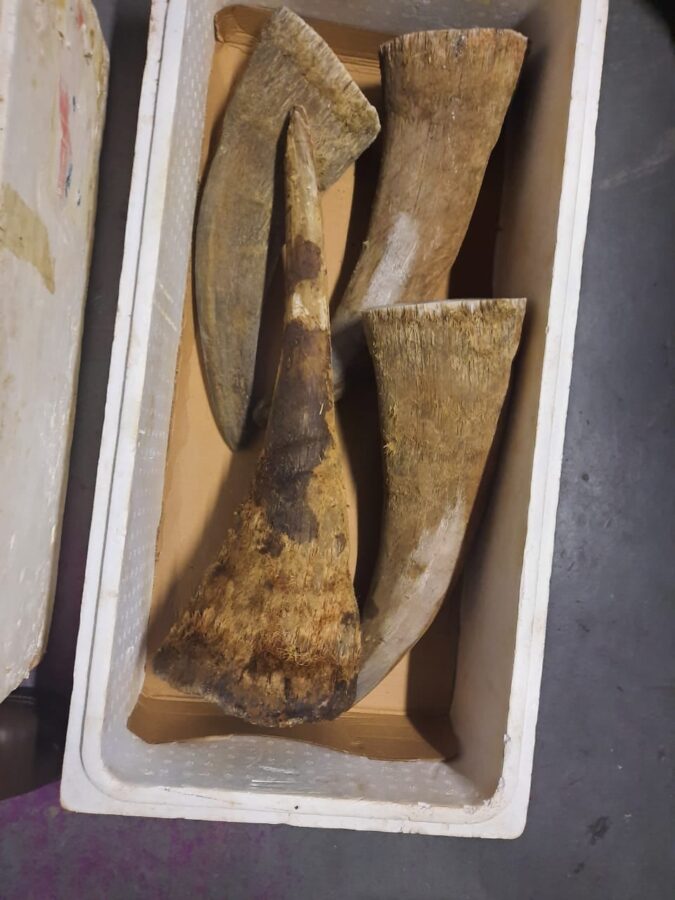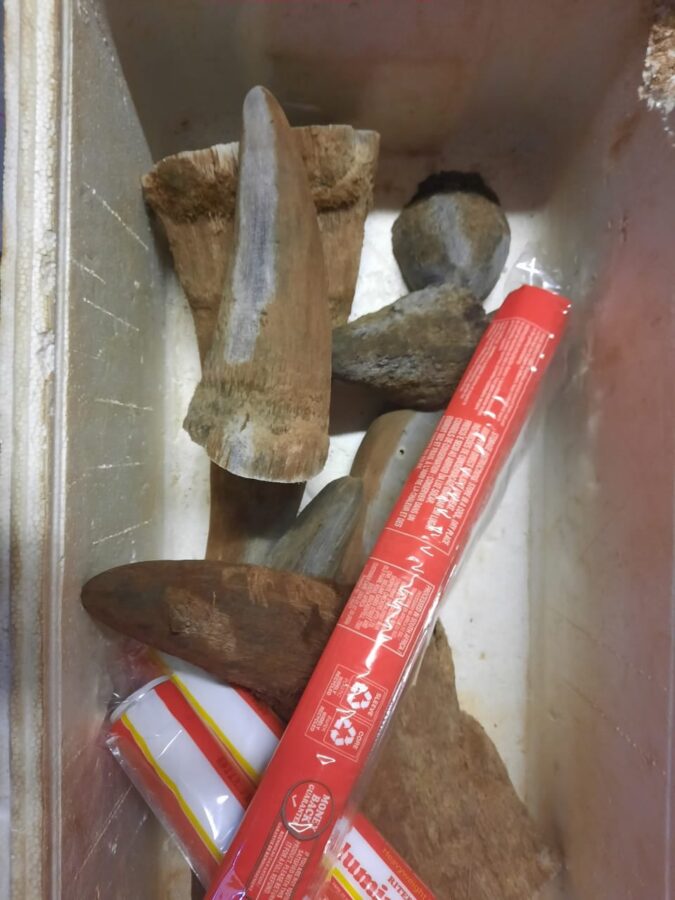 According to SAPS, the suspects were tracked down yesterday (Wed 21 July) thanks to a multi-disciplinary operation between the Hawks' Organised Crime Investigation Wildlife Trafficking Counter-Intelligence and the private sector – to curb wildlife trafficking in Nelspruit.
The pair will appear again in court tomorrow (23 July) for formal bail application.
The men's vehicles were impounded for further investigation, said SAPS.
"The rhino horns, with an estimated value of R2,6 million, were seized and an investigation to ascertain if the suspects are linked to crimes contravening the Endangered Species Act is continuing," said Colonel Katlego Mogale in a statement on Thursday evening.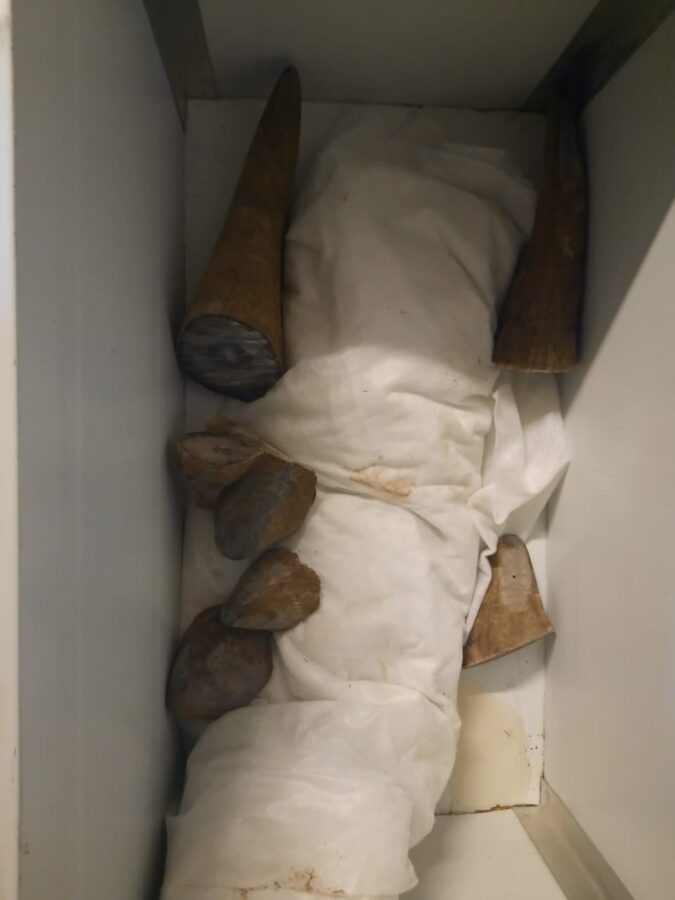 In 2014, Groenewald and his younger brother Janneman and their company, Out of Africa Adventurous Safaris, were charged by the US Department of Justice for conspiracy to sell illegal rhinoceros hunts in South Africa in order to defraud American hunters, and engage in money laundering and the secret trafficking of rhino horns.
The US Justice Department requested the extradition of the Groenewald brothers, but in 2017 a Limpopo court overturned their arrest by Interpol.
In 2010, Groenewald was fined $30,000 after pleading guilty in the US to a felony charge involving a leopard that was illegally hunted in South Africa and imported to the United States.
That same year, Groenewald was arrested in South Africa along with his wife and about ten others and personally faced over 1,736 counts for having sold at least 384 rhino horns over a four-year period. At that time he was alleged to have killed more than 39 of his own rhinos on his farm Prachtig and dehorned more than 80 others. The case has been constantly delayed and postponed (because of challenges from the defence and apparent 'lack of readiness' by the State), but was scheduled to take place this year.
According to Lowvelder, Steyn was arrested and appeared in the Pretoria Criminal Court in 2018 for an alleged fake sale of buffaloes, and was given a five-year suspended sentence.
South Africa's rhino continue to face a relentless onslaught because of a demand for their horn from certain people in countries like China and Vietnam (where some ignorantly believe rhino horn has medicinal properties, and others in shallow society think it gives them status).
Just this Saturday (17 July) a total of 160kg of rhino horns (32 pieces) was seized at OR Tambo International Airport in Johannesburg by the SA Revenue Service. The smuggled goods were sniffed out by a detector dog. The shipment had been bound for Kuala Lumpur in Malaysia.