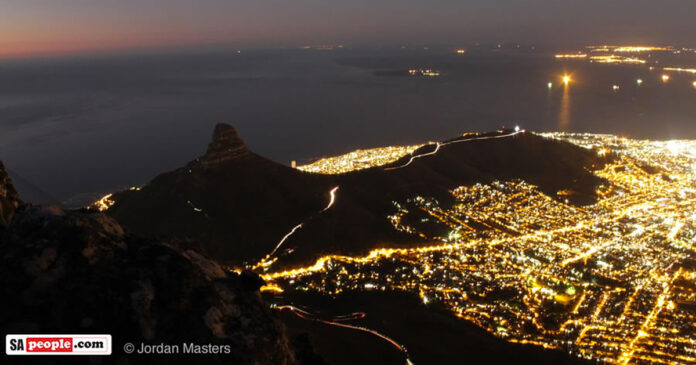 The Western Cape Minister of Finance and Economic Opportunities, David Maynier, has announced that the provincial government has signed Memorandums of Understanding (MOUs) with six candidate municipalities participating in the Municipal Energy Resilience (MER) Initiative in the Western Cape.
The six municipalities include:
Stellenbosch Municipality;
Drakenstein Municipality;
Mossel Bay Municipality;
Overstrand Municipality;
Saldanha Bay Municipality; and
Swartland Municipality.
DA Shadow Minister of Mineral Resources and Energy, Kevin Mileham, said the province will also collaborate with the DA-run City of Cape Town in this regard.
"The project seeks to help municipalities in the province generate or buy their own electricity in the medium- and long-term and free its residents from Eskom's monopoly," Mileham said in a statement on Thursday.
The DA MP pointed out that as the Western Cape moves closer to independence from Eskom, the ANC has again "plunged the country deeper into darkness with Eskom's announcement of stage 2 loadshedding from 4pm this afternoon".
Eskom blamed today's loadshedding – from 16h00 to 21h00 – on a shortage of generation capacity, coupled with the severely cold weather in parts of South Africa.
Mileham claimed that Eskom and the ANC are "fanning the flames of a financial downfall" for SA, on top of the "economic meltdown" brought on by the Covid-19 lockdown and exacerbated by the wide-spread riots in KwaZulu-Natal and Gauteng last week.
Mileham said: "Without consistent power-supply the economy will have no chance to ever recover, and ever-more livelihoods lost forever, while the unemployment lines continue to grow daily. It is time the ANC government made good on its promises to increase NERSA's licensing threshold for embedded generation projects to 100MW and allow for the energy regulations to be changed to allow for independent power producers to ease the pressure on the national grid.
"It is time well-run, financially stable and functioning municipalities were allowed to seek independence from Eskom, both to rescue their citizens from the ongoing rolling blackouts of our dysfunctional electricity provider and to alleviate demand on the grid."