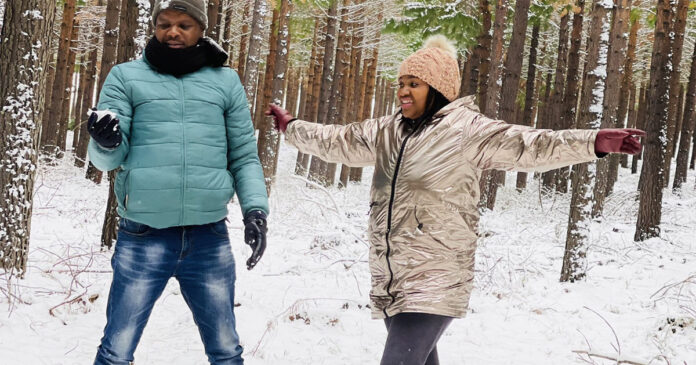 A total of 19 records were smashed over the last 24 hours in South Africa as parts of the country experienced their lowest minimum or maximum temperature in recorded history.
Today – Friday 23 July – Kimberley recorded -9.9 degrees celcius, Warmbad -5.6 and Johannesburg -7, all breaking minimum temperature records in their areas that had been held for 61 years. Towns in the Eastern Cape also experienced their coldest day in decades yesterday with Grahamstown recording a maximum temperatures of only 6.8 degrees celcius, according to the South African Weather Service (SAWS).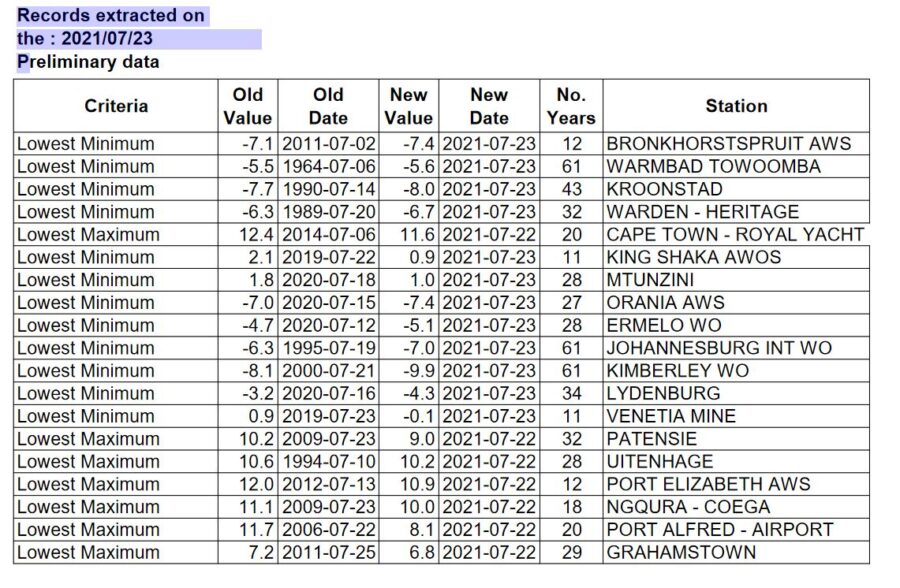 Many South Africans enjoyed the buckets of snow that the cold front brought, with social media hit by an avalanche of gorgeous SA winter wonderland pictures. Snowfall was even visible on the high ground of the Western Cape.
It is REALLY cold in Sutherland this morning. Some ice skating in the streets captured by Chantel. pic.twitter.com/MZPZOcGt5q

— Storm Report SA (@StormReportSA1) July 22, 2021
Meanwhile in the Northern Cape, a video of snowfall in Kimberley went viral, whilst there were also sand storms over the extreme western parts due to strong gusting 80km/h NE winds, according to SAWS.
#Snow in #kimberley in the Northern Cape #SouthAfrica today!!! Not sure who filmed this – it's been going viral on WhatsApp. pic.twitter.com/Laj7BxTgow

— South Africa People – SAPeople.com (@sapeople) July 22, 2021
The weather service had warned yesterday that last night would be the coldest night of the year in some places over the interior of SA… but it turned out to be the coldest night ever with records from over 20, 40 and 60 years broken around the country.
The cold front also brought the Eastern Cape some significant rain, and finally delivered the water that those in Port Elizabeth / Gqeberha have been desperately praying for. According to Algoa FM "large parts of the Eastern Cape are awash with water after days of heavy rain brought on by a massive cold front which also packed freezing temperatures and snow. The most significant falls were recorded at Kareedouw in the heart of the Langkloof, which is Nelson Mandela Bay's main catchment area." By this morning at least 74mm of rain had been measured at Kareedouw. Plettenberg Bay also received 68.6mm in the past three days.
Summerstrand in Port Elizabeth ??
?LillianSmith
@eNCA @_ArriveAlive @JoelGuy_ @peoples_weather @SAWeatherServic @maroelamedia pic.twitter.com/ZXJQokkAur

— ReenvalSA (@ReenvalSA) July 22, 2021
The Nelson Mandela Bay Municipality says its main supply dams are now at an average combined capacity of 10.22%, and are likely to increase over the next few days "as run-off continues into the main supply dams", said Algoa FM.
SAWS said the week of very cold temperatures across the majority of South Africa was due to a succession of cold fronts.
Good news for South Africans from the weather service
SAWS wished South Africans a good weekend on Friday evening, delivering the good news that: "☀️No significant weather over the next 4 days. Temperatures will slowly recover this weekend into next week. No impact based warnings for this weekend. Have a good weekend."
Snow Photos from South Africa this week:
Here are just some of the hundreds of fabulous snow pictures that were shared by South Africans on social media in the last few days:
Icicles in Wakkerstroom, Mpumalanga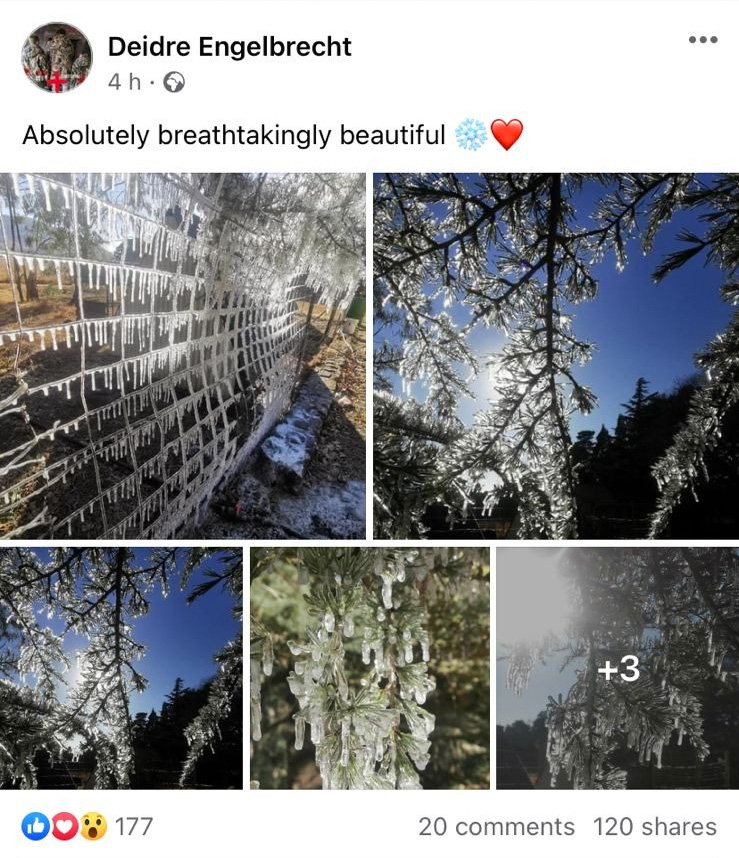 WATCH "Snow Storm in Africa" video
"#Snowstorm in #Africa!" #Snow in #SouthAfrica this week with 19 records smashed in past 24 hours for #ColdestDayEver! pic.twitter.com/oDtq17Wk1u

— South Africa People – SAPeople.com (@sapeople) July 23, 2021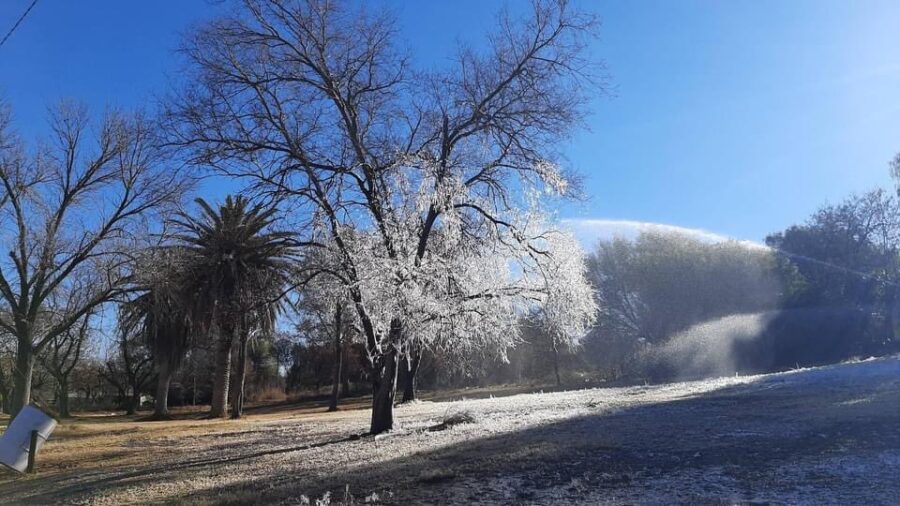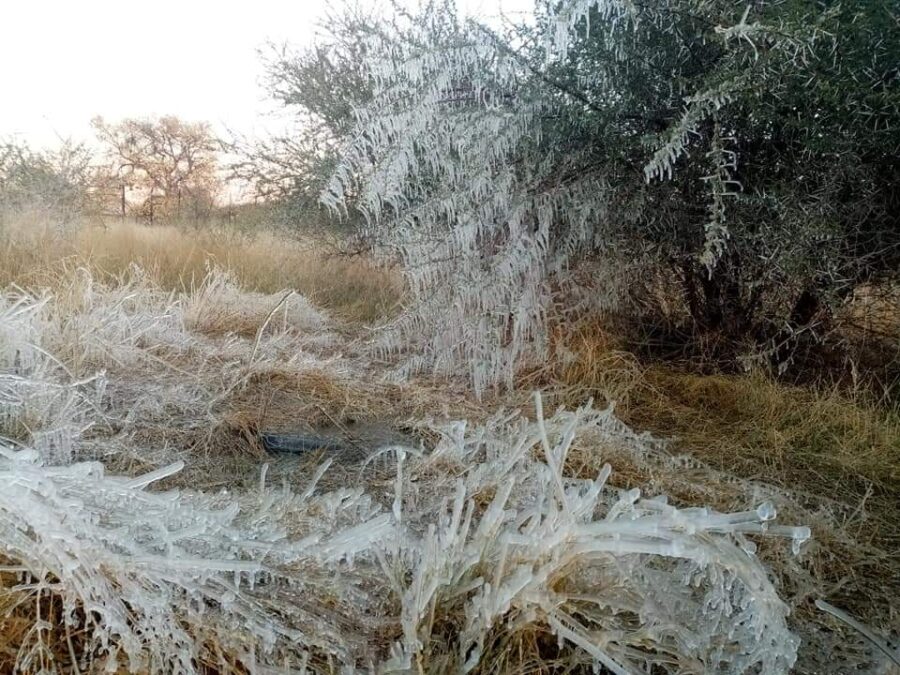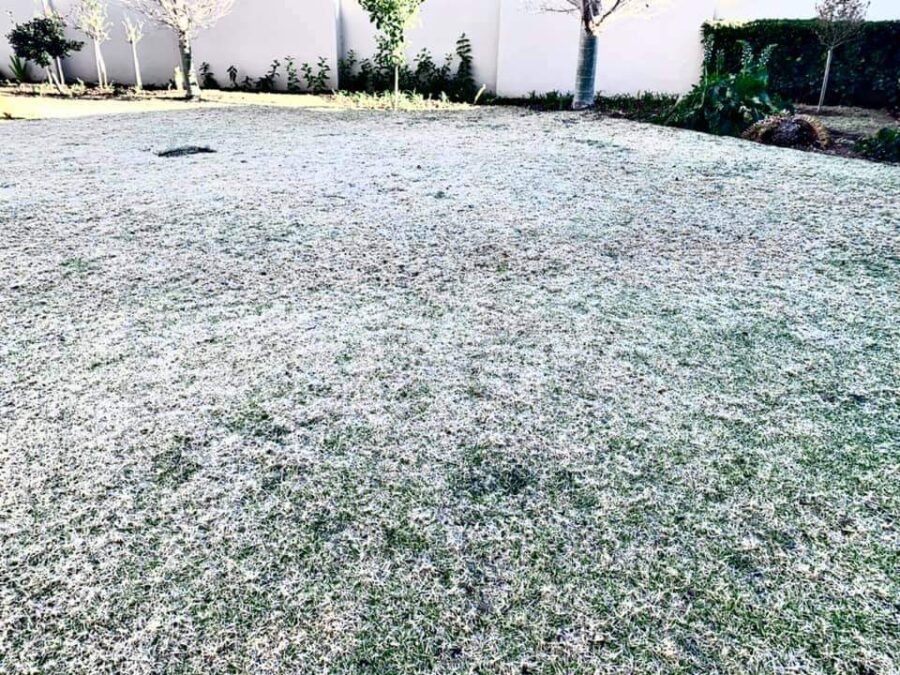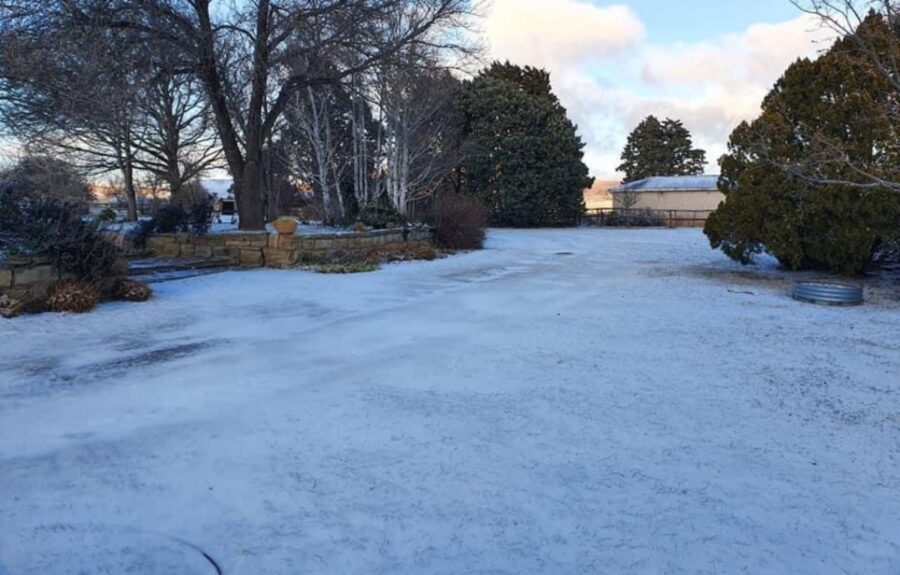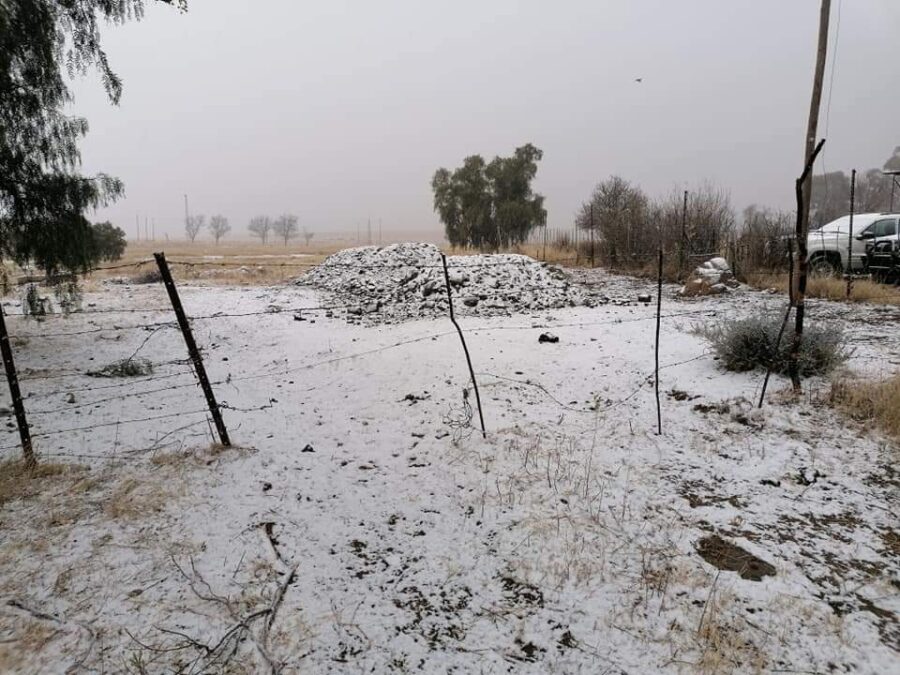 Photos from Stellenbosch Municipality: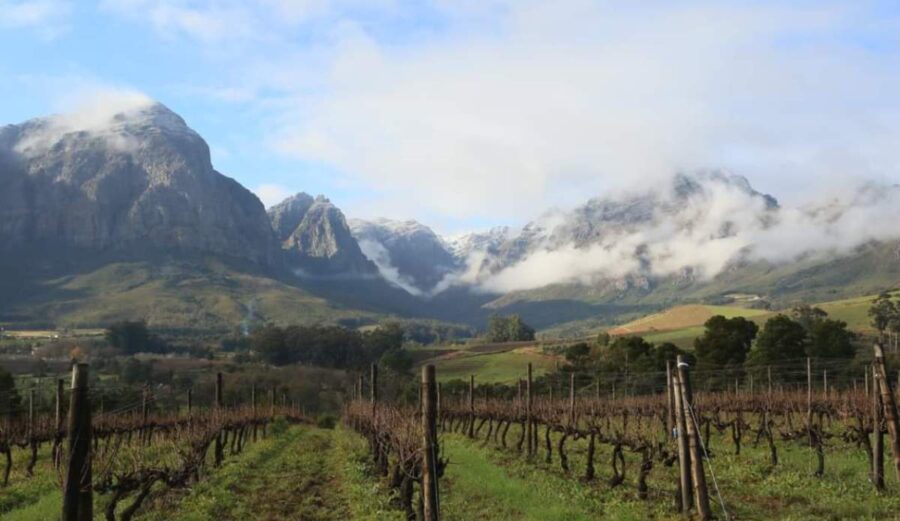 Snow on the mountains around Stellenbosch. It is quite cold today! Stay warm and stay safe. ❄❄❄

? Francois Lombard pic.twitter.com/7UqPhFXJWR

— Stellenbosch Municipality ? (@StellMun) July 23, 2021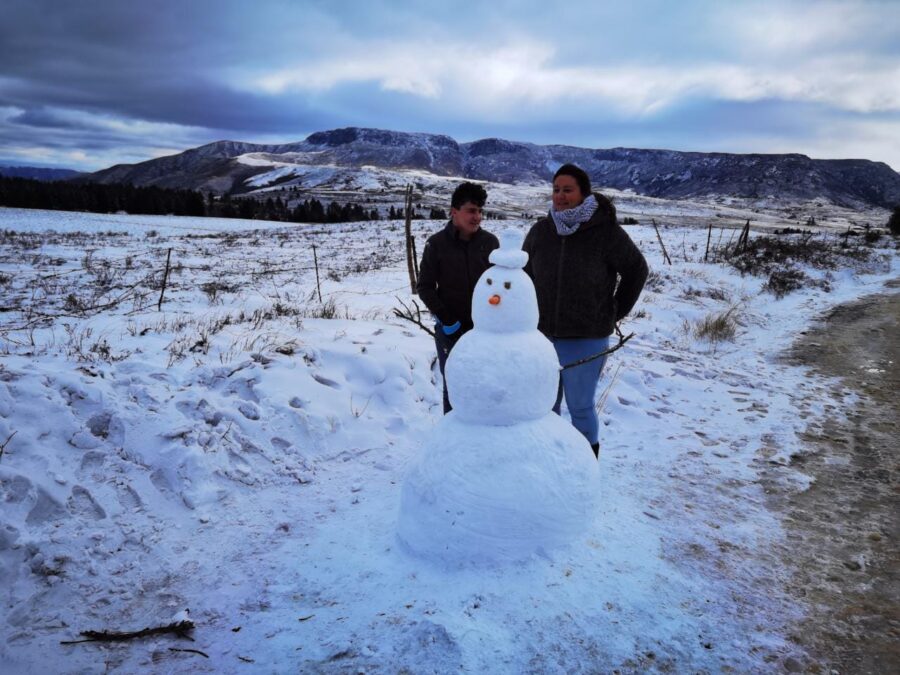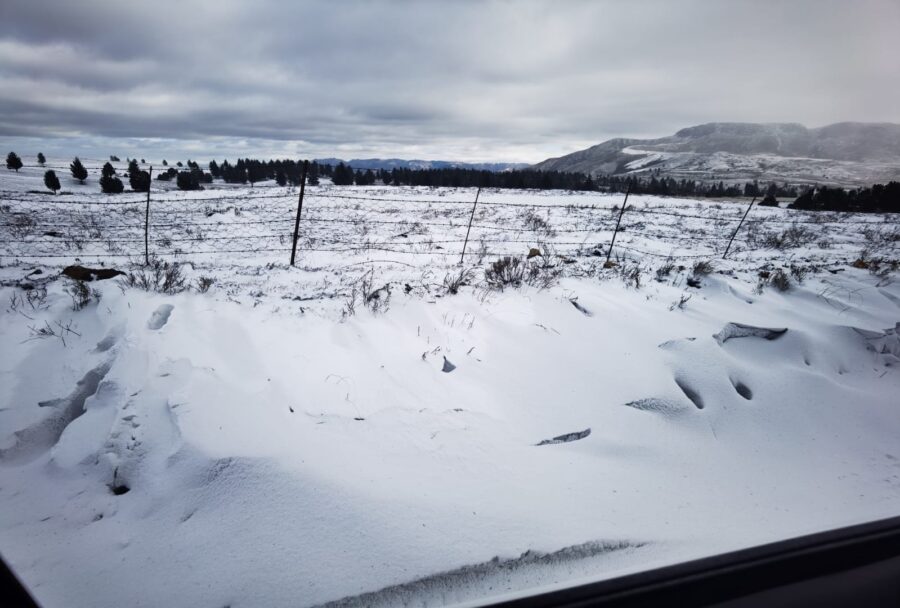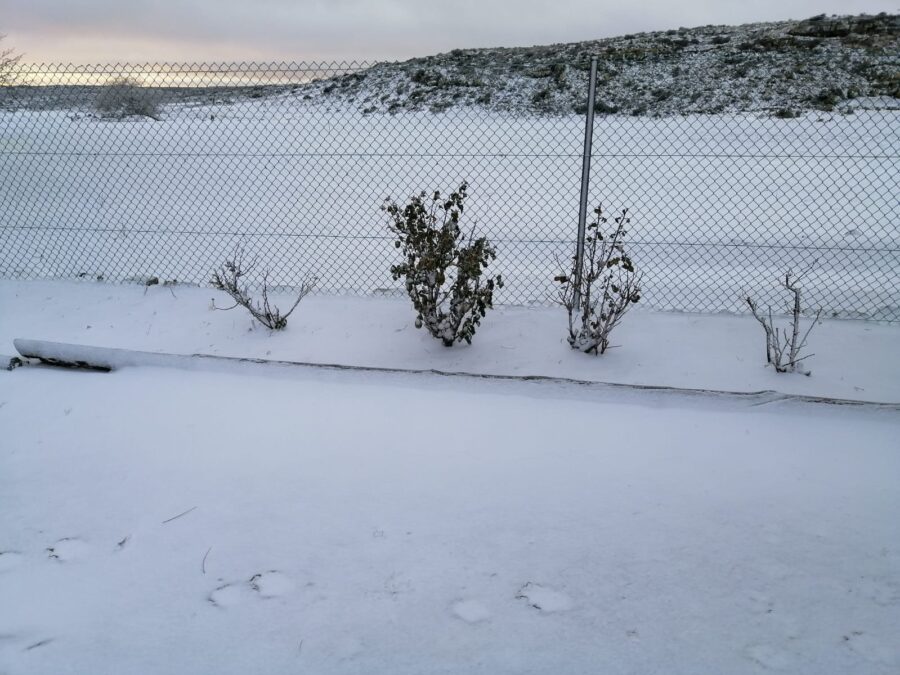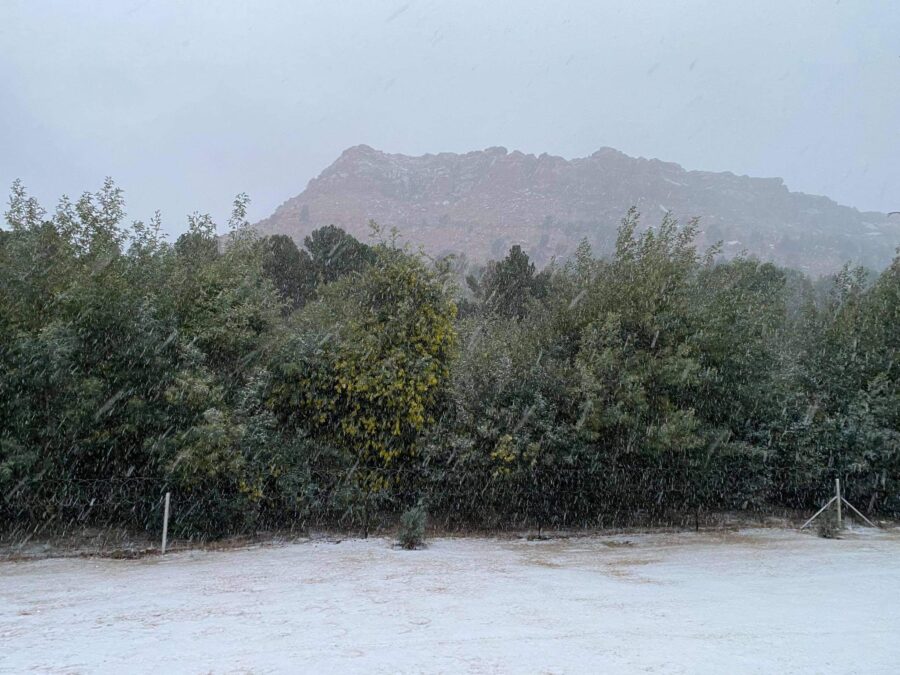 -12 at Letseng Mine this morning @afriwx @SAWeatherServic pic.twitter.com/vXEvH0hUFy

— Isoldé Laesecke (@ILaesecke) July 23, 2021
Snow ⛄️ in Hogsback Eastern Cape. Outstanding with family #SnowMan #hogsback @SAWeatherServic pic.twitter.com/gKLLeYWsfr

— iMpondomise (@Tshangisa_Zulu) July 22, 2021
The amazing wonderful thing about the above pics is that @Tshangisa_Zulu was in ICU just two weeks back. "Fought and won Covid and its complications. Thank you Lord," he says.
And then there are the South African jokes: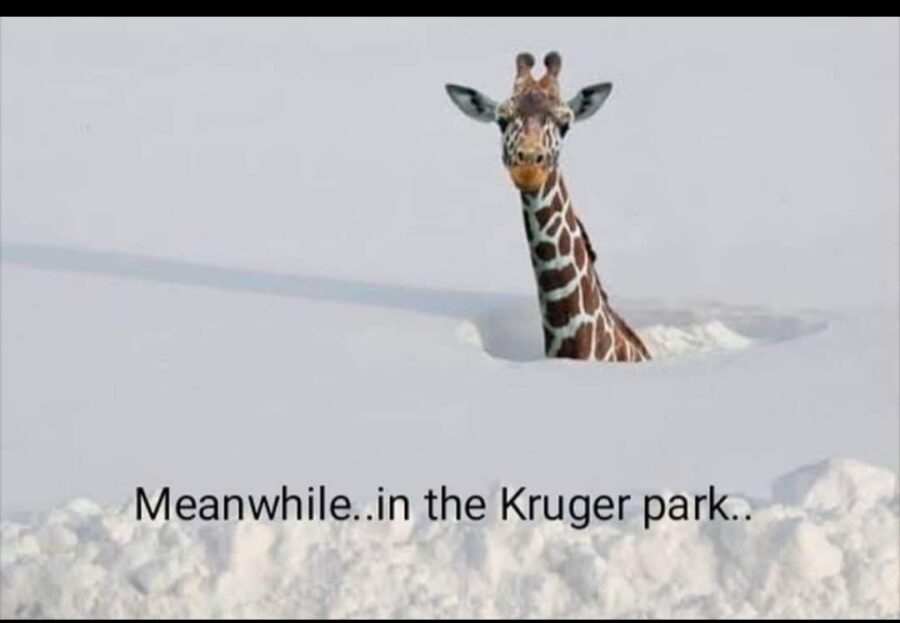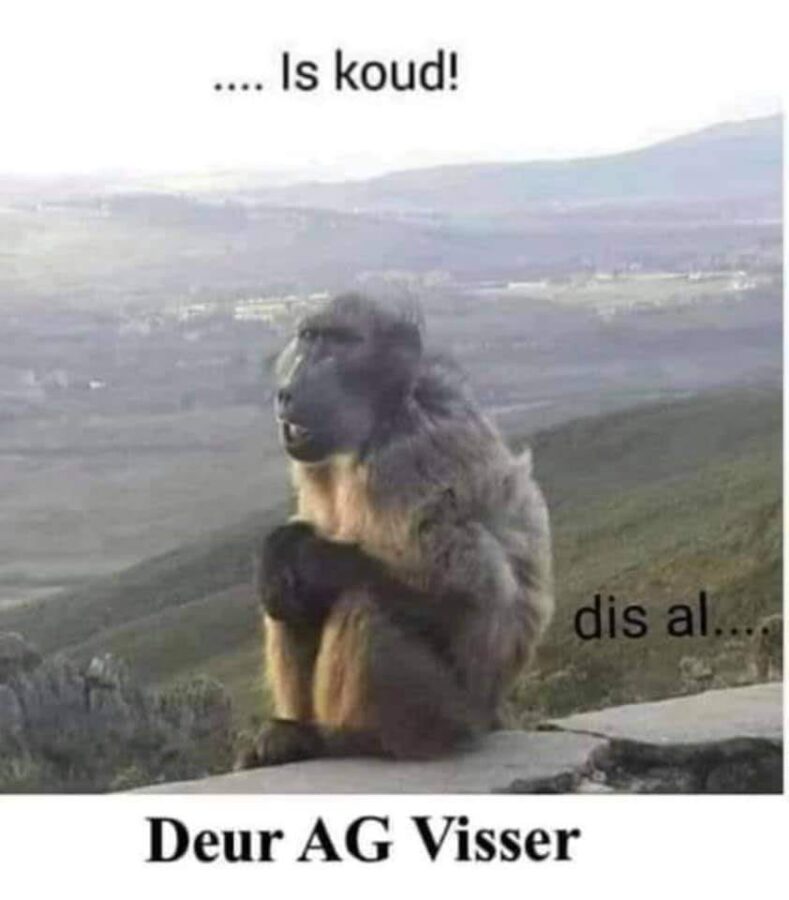 As Gauteng publicist Georg Knoke says: "Brrrrrrrrrrr! It's freezing ? in South Africa!"
And then of course there are the fake pics: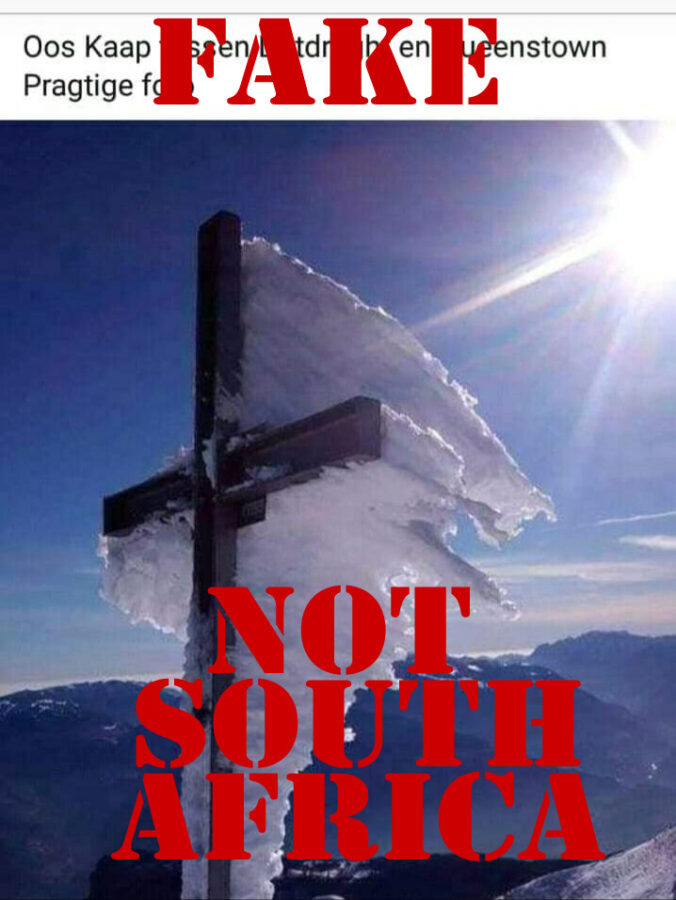 This picture was not taken anywhere near Queenstown, or even South Africa this week. It first appeared on the internet at least a year ago, and is apparently from Gran Sasso mountain (Abruzzo, Italy). You can see the original here.