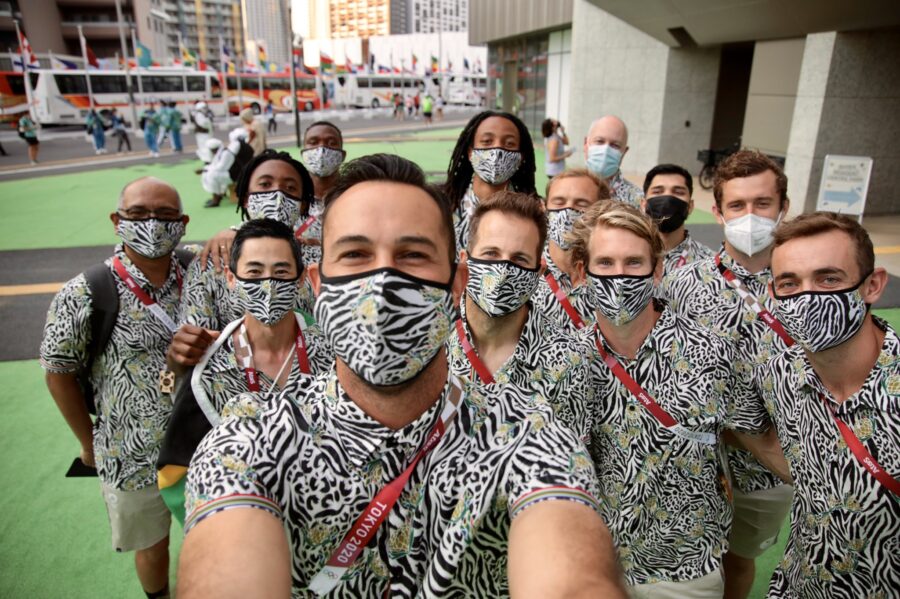 World Watches Olympics Opening Ceremony Except Sello in South Africa
People from around the world – from Athens to Angola, Austria to Australia and Colombia to Canada – tuned in Friday afternoon (SA time) to watch the Tokyo Olympics 2021 Opening Ceremony… except for a guy by the name of Sello M. in South Africa. As viewers everywhere took to social media to praise Japan […]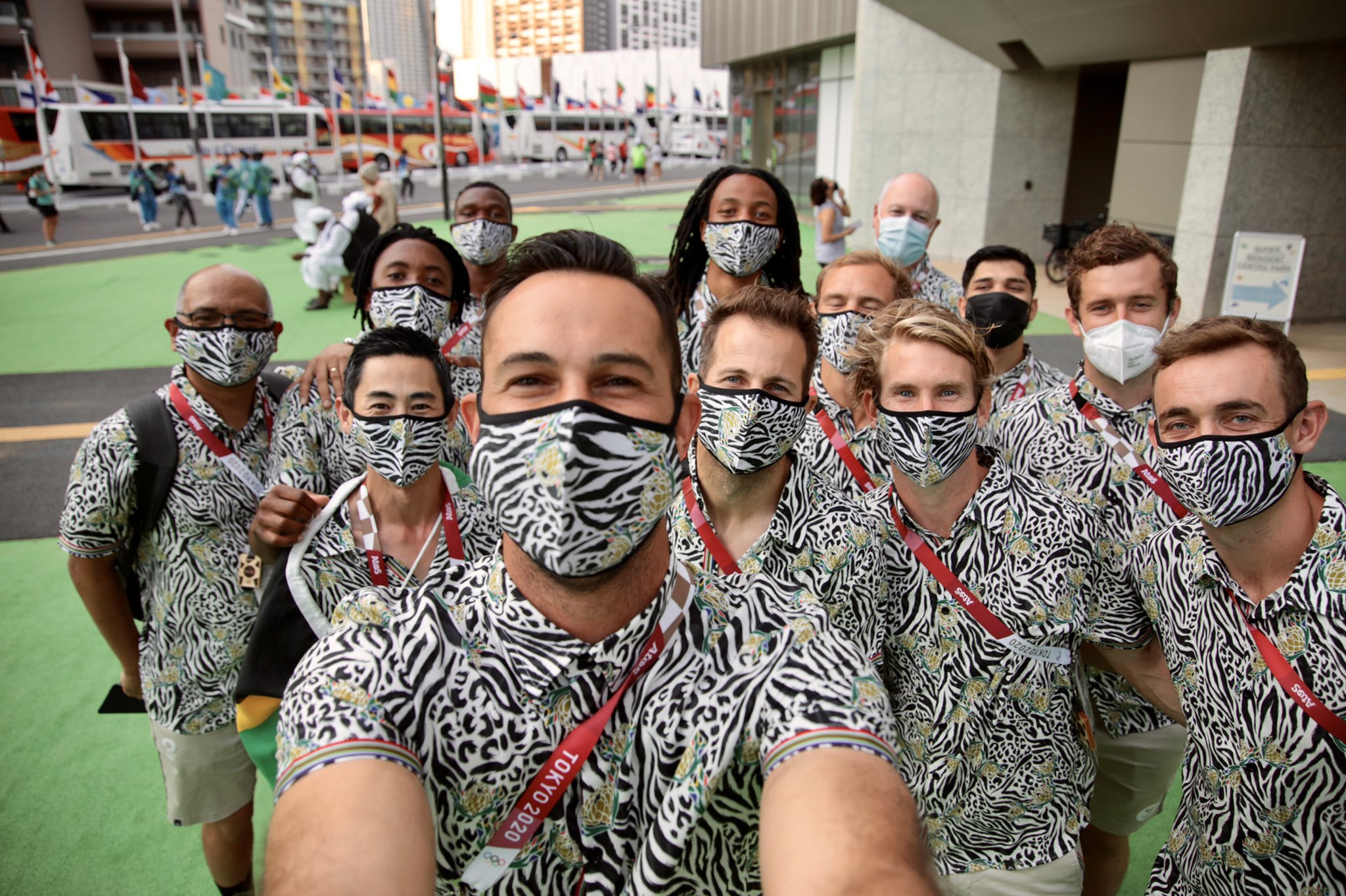 People from around the world – from Athens to Angola, Austria to Australia and Colombia to Canada – tuned in Friday afternoon (SA time) to watch the Tokyo Olympics 2021 Opening Ceremony… except for a guy by the name of Sello M. in South Africa.
As viewers everywhere took to social media to praise Japan for putting on such a respectful, heartfelt ceremony amidst the sadness of an empty stadium, Sello wrote on the Olympics page: "I was really looking forward to see the opening ceremony until they decided to turn off the lights here in South Africa ? " Eskom does it again!
South Africa's power utility confirmed Friday afternoon that outages, caused by cable theft, were affecting some customers.
Where to watch the Olympics if you're in South Africa
If you missed the opening ceremony, you can watch all the key moments from the Olympics online at www.showmax.com or on your phone using the Showmax app, plus score an additional free month when you sign up for Showmax Pro before 31 August. (To claim your free month, go to www.showmax.com to subscribe or upgrade. That's it, you're all set!)
It was a special Opening Ceremony, held in extraordinary times in the midst of a Pandemic. The wood used to make the Olympic Rings (four metres in diameter) comes from trees grown from seeds brought by international athletes the last time Tokyo hosted the Olympic Games ?? in 1964, the Tokyo Olympic organising committee said.
Athletes from around the world
As is tradition, athletes from Greece were the first nation to enter the Olympic Stadium at the Opening Ceremony. Australia was warmly welcomed, after the announcement this week that Brisbane will host the 2032 Olympic Games. Fans in Ireland were moved when their team bowed to the volunteers at the stadium. Portugal was definitely the most excited team.
Portugal are *REALLY* excited #Olympics pic.twitter.com/oMEdQmKdZO

— Scott Bryan (@scottygb) July 23, 2021
Team South Africa at the Olympics
As far as outfits went, Team South Africa – led by flag bearers Chad le Clos and Phumelela Mbande – stood out in their co-ordinated gear (including masks), decked out by Mr Price Sport and Veldskoen Shoes…
Although they didn't quite make the same impact as Team Tonga who, judging by Twitter trends, were hands-down the most popular team thanks to their outfits!
K, now we're awake. #Olympics pic.twitter.com/MwUWO69qEh

— E! News (@enews) July 23, 2021
***BREAKING*** TONGA HAS WON THE OLYMPICS. We can all go home now. #Olympics pic.twitter.com/6yngzDkDrl

— 🥕BeardedDonkey🥕 (@BeardeddonkeyTv) July 23, 2021
The Olympics committee said: "The time has finally arrived. The athletes have overcome many obstacles to reach this moment. Even when things were hard, they never gave up on their dream. Now, the Tokyo 2020 #OpeningCeremony begins…"
As they said, "for many people around the world, NO WORDS can describe this moment at the #Tokyo2020 #OpeningCeremony. The opening ceremony has finally begun after the postponement of the year. Words can't describe this feeling. #UnitedByEmotion | #StrongerTogether"
Comments from viewers of the Tokyo Olympics Opening Ceremony include:
"Seeing empty seats …it breaks my heart…but I know that the last 1 and half year has been a hell for everyone…we have lost so many lives … respect for Japan for not inviting big crowd and following the covid protocol ?? "
"Congratulations to the organizers for your strong hearts and resiliency. Sorry that we cannot be there in person but we are watching from Malaysia with love."
"This was amazing show! Thank you Japan! ❤"
"Thank you Japan. It's such an emotional opening ceremony and it was beautiful!❤️ Watching from Sydney ??"
"Excellent opening, very emotional Thank you People of Japan, we pray together with people of Japan in our Japanese park in Vrnjačka Banja, Spa Serbia. Thank you Japan ????????"
Trending on Twitter (Tonga was particularly popular!)
Tonga's Pita Taufatofua, who became a social media sensation after the 2016 and 2018 Games, is back for the #Tokyo2020 #Olympics. | Reuters photo pic.twitter.com/JrQlfsF6Ys

— The Japan Times (@japantimes) July 23, 2021
Good morning Team Tonga. #Olympics pic.twitter.com/YqOaFuLgXP

— E! News (@enews) July 23, 2021
Now that's what we call entering in style. Welcome Kenya! #KEN#StrongerTogether #OpeningCeremony @OlympicsKe pic.twitter.com/BDqudmDJip

— The Olympic Games (@Olympics) July 23, 2021