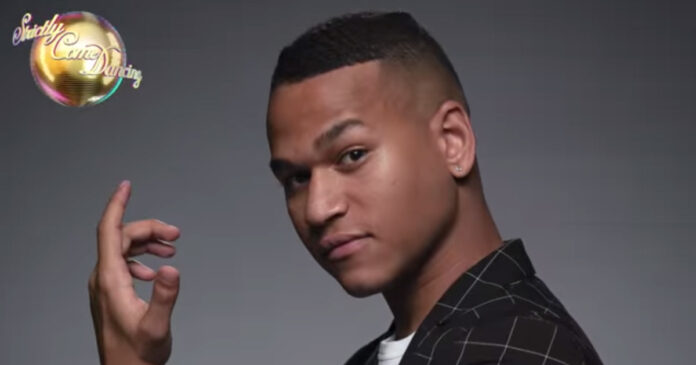 A young South African, who was once expelled from a Cape Flats school, is the UK's newest star on Strictly Come Dancing. Champion dancer Cameron Lombard (20) was expelled three years ago, after a bullying incident, when he was going through an incredibly tough time in his life. Today he's an ambassador for a Climate Action group and is dancing his way to fame and fortune in the UK. He was announced as one of the new dancers on Strictly last Monday.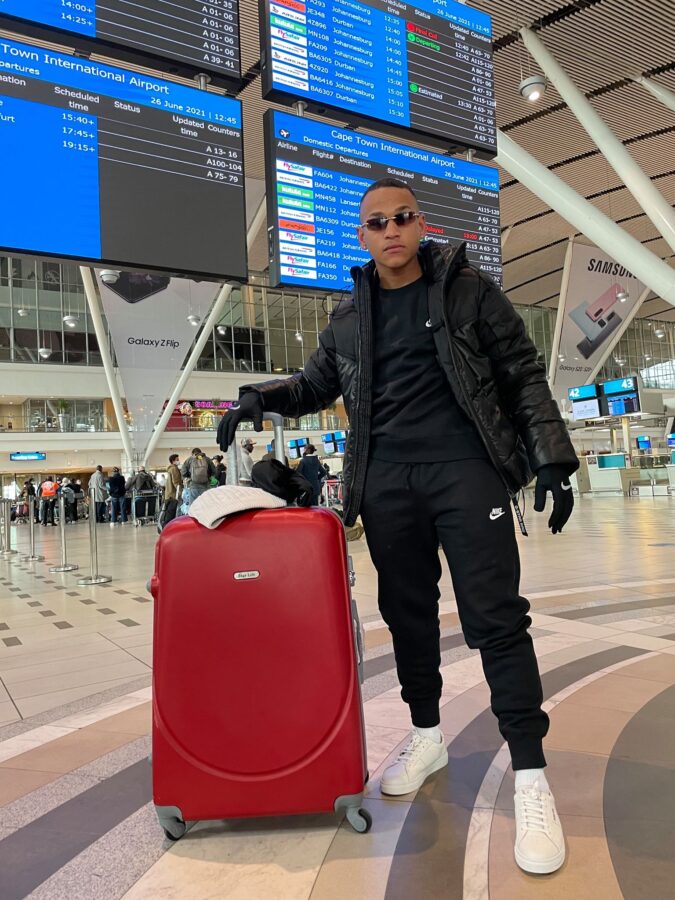 Since the age of five, Cameron has been dancing… turning his back on playing soccer and cricket with his pals to devote his life to ballroom dancing. He was so determined to succeed, he never missed a single lesson, and his parents Chris and Charlene were always there to watch him as he strutted his stuff with his teacher in Cape Town.
But a glittering career that saw him become National Champion in Ballroom and Latin American dancing at Juvenile, Junior, Youth then Adult level nearly went off the rails.
A close friend explains: "His mother and father divorced when he was 16 and the balance and stability he had all his life went out the door and he became a very angry young man…
"But when his parents split it really affected him and he spent his time living with one or the other but he would not miss his dance lessons, but now he would go just on his own.
"His emotions boiled over one day and he got involved in a violent brawl which saw him suspended and asked to leave, and he had to do his matric at a different college nearby.
"It looked like everything he had worked for was going to go nowhere," a fellow dancer said.
Former pupils revealed the violent altercation he got into while studying at the Southern Peninsular High School was so serious that it led to police action and his expulsion.
As reported by IOL in February 2018, videos taken by classmates of the attack – showing Cameron beating a boy – received more than 1,000 hits and led to the victim's mother reporting it to police.
The dancer has admitted the attack but said it was a one-off.
Cameron admitted being expelled for the violent fight and said in a statement to the UK's Sunday Mirror: "I have learnt from it and I would react differently If it happened now.
"That is not who I am. I am a dancer not a fighter. I reacted the wrong way and I realise that and I regret that. I was a schoolchild when this happened and I have grown up."
Cameron's dance teacher since the age of five – Kim Isaacs, 39 – also came to his defence and said: "It was a one-off. His parents' divorce hit him hard as it would any teenager at that age. Cameron is not a bad kid and not a street kid, but dedicated to dance and never missed a single lesson in 15 years, and his mum and dad would always be here at his lessons.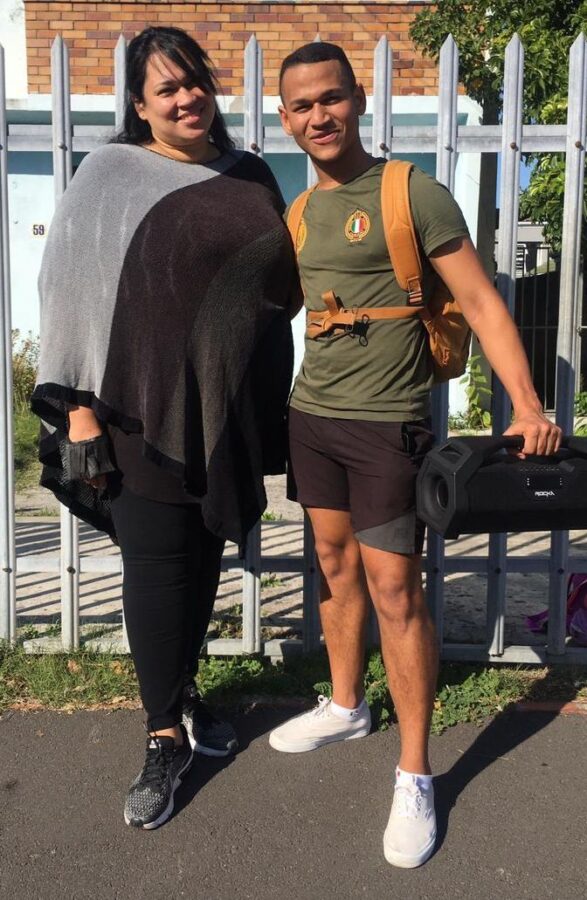 "But the divorce changed everything and he took turns living at different houses and if he was with his dad it would be two taxis to get here or with mum a 15-minute walk.
He would walk over broken glass to get to a lesson
"Whatever went on in his life he would never miss a lesson and would walk over broken glass to get here and he told me one day he would fly away and become rich and famous.
"That promise he made has come true but it is down to his dedication and will to win.
"He confided in me about the trouble he got into at school but that was a tiny blip caused by events out of his control and I know that (was) so unlike him to get into a big fight.
"We talked about it and he was clearly very angry but I told him to channel his aggression into dance and away from fighting and there were tears but he nodded and agreed.
"He just became a stronger dancer and better dancer – you could just see it straight away. Everyone has something they regret but Cameron sorted himself out through dance.
"I laugh when I hear people say they think he is gay because he dances rather than play soccer or cricket but I can promise you he is as good at both of those as he is dancing.
"Cameron trust me is 100% a total ladies' man and the girls throw themselves at him and although he has had his fun he has had only one serious girlfriend but that is over.
"And unless he has told me a lie, he goes to England without any ties so he is available, but I doubt a young man like him will be footloose and fancy free for very long," she said.
Kim, who runs Kim's Dance Studio in Pinelands, Cape Town, said when Cameron started at the age of five his parents paid just R40 a lesson and when he left this year R200 a lesson.
Cameron was a pupil at the Southern Peninsular High School in Cape Town and left college with a Matric in Dance & Drama and then set up his own dance studio in a wrestling gym.
But his big break came when a producer from BBC's Strictly Come Dancing visited South Africa to help on their version of the show and talent-spotted Cameron as a dancer. (And if he gets homesick, one of the judges on the UK show is SA expat Motsi Mabuse.)
Dance teacher Kim says: "I first taught Cam's sister Courtney when she was 7 and he came down to watch aged 5 and wanted to try.
"I could see he was a natural even at that age and he began coming to me for private and group lessons and what I always remember is that he would never miss a lesson.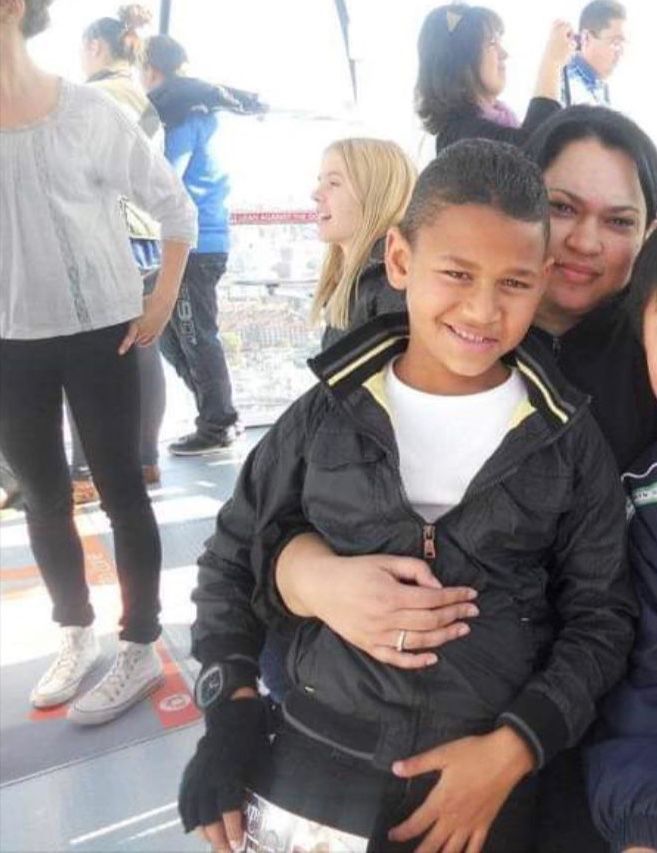 "His mum Charlene and dad Chris would come with him and Cameron while he was with me had four dance partners Jamie, Donlynn, Natasha and Stacey-Lee and they were class.
"Cameron with his partners won 18 National Championships and was so good he danced at the World Championships in London, Germany and in Russia and was just so good.
"He told me when he was 10 that dance was going to be his future and that he would travel the world and he was so confident and such a dancer I knew it would all come true.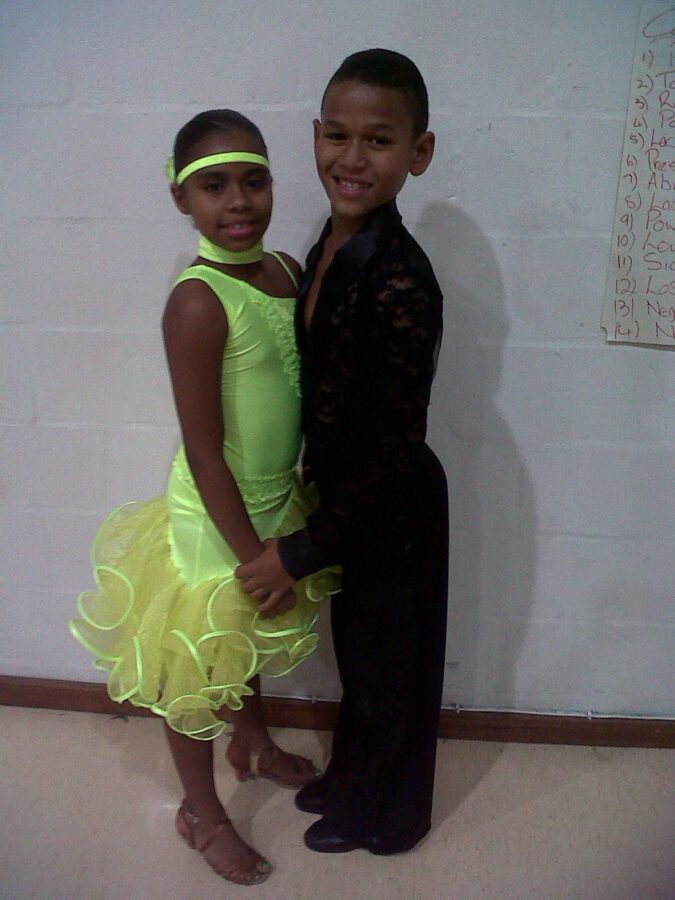 "He was the apple of the eye of his parents and it was such a shame they divorced.
"It brought a temporary blip into his life but dance sorted him out. He lost the anger that the divorce had brought into his life and used dance to deal with it and to rise up.
"Some of his friends would say that dancing was for girls and why was he not playing soccer instead but he would just show them some of his moves and show what he could do.
"I am so proud of him and so are all his dance partners as they have all gone on to be a success in their lives but I was always sure that Cam would be big one day," she says.
Cameron is a mad Liverpool football fan and cannot wait to go to Anfield to watch them.
Kim currently teaches 30 couples at her studio in Cape Town but says: "I don't think Cam will be coming back to live here again he has the whole world ahead of him.
"He is foot loose and fancy free and the ladies out there will just love him – trust me I know!
"Cam did not come from a township nor was he born with a silver spoon in his mouth but the family had a nice three-bedroom home and worked hard to pay for all his lessons.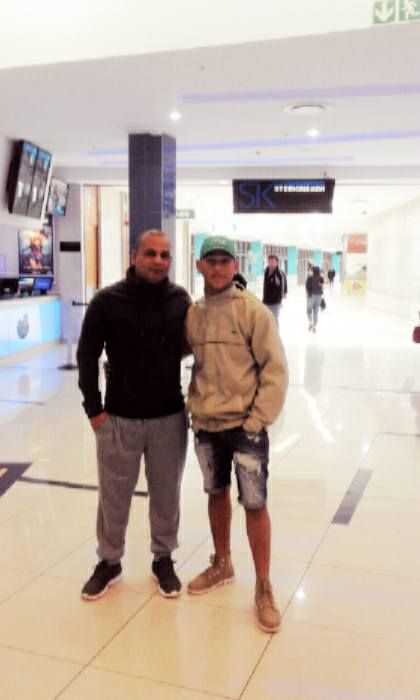 "Dance has given him the opportunity to spread his wings but I know one day he will be back and will set up a dance studio and give young kids the chance to do what he has".
In 2019 when he and his dance partner Stacey-Lee Macpherson were selected to represent South Africa in the World Championships in Russia they did not have the money to go.
They had to rely on fundraisers run by friends and family and a Backabuddy campaign to raise the air fares and hotel costs as the government would not provide any funding.
Cameron has closed his C Lombard Dance Emporium school after flying to London to take up his new post on Strictly Come Dancing, and is also an ambassador for Climate Action Now.
He appeared on South Africa's got Talent and was a finalist when he was just 12 years old.
Kim says: "I hope he goes on to find fame and fortune because he has put in the hard work that was needed since he was a 5-year-old boy determined to succeed.
"But for the UK mothers out there I would say lock up your daughters – he is a charmer!"
To use any of the text or photos, please contact Jamie Pyatt News Ltd.