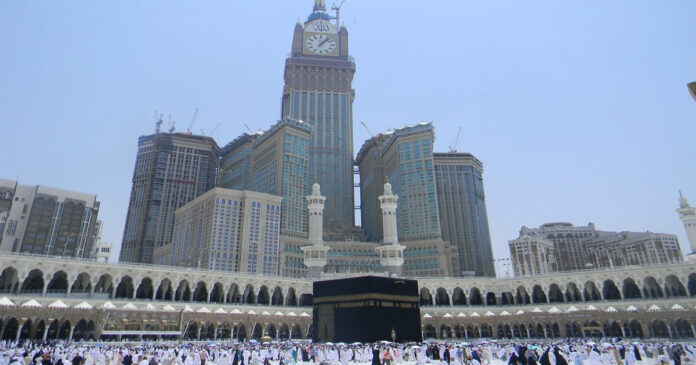 Saudi Arabian citizens who travel to South Africa, or transit through the country, will face a three-year travel ban, the Saudi government is reported to have announced on Tuesday. The ban will apply to anyone who travels to a country on Saudi Arabia's 'red list'.
The Saudi 'Red List' countries currently include SA, Afghanistan, Argentina, Brazil, Egypt, Ethiopia, India, Indonesia, Lebanon, Pakistan, Turkey, Vietnam and the United Arab Emirates (UAE).
The Saudi Gazette reports that the Ministry of Interior issued a statement calling on citizens against traveling directly or indirectly to countries where the Covid-19 pandemic hasn't yet been controlled and/or there are cases of mutated strains.
A government official was quoted by the Saudi Press Agency (SPA), saying:
"The Ministry of Interior stresses that citizens are still banned from travelling directly or via another country to these states or any other that has yet to control the pandemic or where the new strains have spread."
The Saudi Gazette reported today that the Minister of Interior warned citizens against travelling to the Red List countries, saying it is an explicit violation of instructions that had been announced.
In May the Kingdom had allowed international travel again for Saudi nationals (since being closed in March 2020) who were vaccinated or had had Covid-19 in the previous six months, or were under the age of 18. But they were not allowed to visit or transit through 'Red List' countries for up to two weeks before entering Saudi Arabia.
According to Reuters, an interior ministry official alleged today that some Saudi citizens violated these regulations; and that:
"Anyone who is proven to be involved will be subject to legal accountability and heavy penalties upon their return, and will be banned from travel for three years."
SPA said the country is imposing the ban in efforts to curb the spread of coronavirus and variants.
The Saudi Ministry of Health announced today, that 1,379 new confirmed cases of the novel Coronavirus (COVID-19) have been reported in the Kingdom of Saudi Arabia, bringing the total number to 520,774, including 11,136 active cases. It added that 10 new deaths have been reported, putting the tally of fatalities at 8,189.