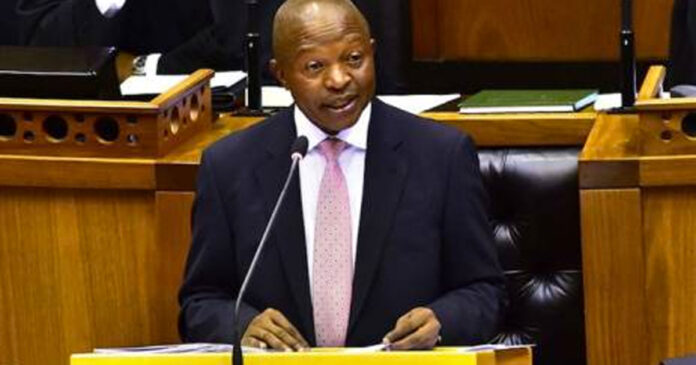 Deputy President David Mabuza's name has been trending on Twitter today as South Africans call for more transparency on Mabuza's health, after he took what was meant to only be a few days' leave in June for a medical appointment in Russia. According to some reports he is due home this week, over a month later.
Twitter comments range from those who say Mabuza is treating his important political position as just a side job, to others who say that serving ANC politicians should be banned from seeking medical treatment abroad and should have to use the same broken system citizens use.
The DA has called on the Surgeon-General, Lieutenant-General Zola Dabula, to update the nation on Mabuza's health, following his month-long medical treatment in the Russian Federation.
The Deputy President's prolonged absence from office due to medical reasons is quite concerning, said DA Shadow Minister for the Presidency, Solly Malaysia, in a statement on Tuesday.
"To this end, the DA believes that it is in the public interest for the Surgeon-General to clarify Mabuza's suitability to continue as the country's Deputy President given his frequent absence from office due to medical treatment.
"While Mabuza has the right to privacy when it comes to his health, if his condition is of such a nature that he has to regularly leave the country for a protracted period of time, the public should know whether he is indeed fit to continue in office.
"His ability to carry out his constitutional duties as Leader of Government Business is crucial for the country. More so given his additional responsibilities as head of Cabinet's Eskom turnaround efforts as well as the Covid-19 vaccine rollout.
"This makes the Surgeon- General's clarification on the status of his health critical. The Deputy President has been a scarce figure in government and if he needs time to step down from his duties, he should be provided with the time that he requires to recover and focus on his health without the disruption of the gruesome demands of his current office."
The DA said it also noted the contradicting reports about Mabuza's return home.
"On Wednesday his office confirmed to EWN that he would return to South Africa tomorrow however reports today indicate that he will only return once his medical team had cleared him. This confusion adds further speculation to the state of the Deputy President's health.
"When it comes to his physical state, the Deputy President has the right to privacy, however, his protracted absence from his official duties cannot continue to be shrouded in mystery," said the opposition party.
Yazi we should pass a law that NO politicians are allowed to leave the country for medical treatment, they have to use South African hospitals and South African doctors.

David Mabuza pic.twitter.com/yqbGvDPQ9z

— Lunah Tuc (@YOLO_4_real) August 3, 2021