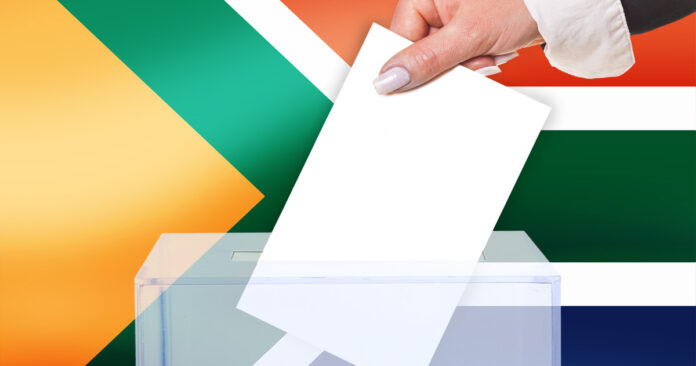 The Electoral Commission (IEC) in South Africa announced on Wednesday that it will apply to the Constitutional Court for the municipal elections to be postponed from October 2021 to February 2022.
According to SA rules, an election date had to be finalised before the IEC could request a postponement. Therefore, on legal advice, Governance Minister Dr Nkosazana Dlamini-Zuma yesterday proclaimed the municipal elections would be held on 27 October.
The government is keen to postpone the elections due to the COVID-19 pandemic, as recommended by an enquiry in July. The enquiry – led by retired Deputy Chief Justice Moseneke – received over 4 000 submissions from political parties, health experts and the general public.
The report concluded that it was not reasonably possible to or likely that the October local government elections would be held in a free and fair manner, and recommended a date before the end of February.
In gazetting the February date, the Minister said yesterday the Ministry was in "no way seeking to contradict the Inquiry's conclusion or the IEC's contemplated actions. We are just merely fulfilling our obligations."
Today IEC Chair Glen Machinini told a media briefing that the application has been prepared to seek a new date, possibly the last Wednesday of February 2022.
The IEC admitted that this "court application is an extraordinary one and presumably unprecedented". In a press release published on its site on Wednesday (4 Aug), the Electoral Commission said:
"The issues which are core to the application have a bearing on the political rights of citizens as well as the right to life, bodily and psychological integrity and access to health. The application will undoubtedly offer the constitutional court another opportunity to contribute to the evolving jurisprudence of our constitutional order. The application is also launched on an urgent basis because there is need for certainty on the preparations for the municipal elections."
The Commission said it and electoral stakeholders are currently in an "untenable position" where preparations are proceeding for the 27 October whilst at the same anticipating the outcome of the constitutional court application for a possible deferral of elections to February 2022.
The Electoral Commission said it wished to "assure South Africans that it is committed to conducting an election in terms of the constitutional standards and it wishes to do so in the shortest reasonably possible period whilst preserving the rights to life, bodily and psychological integrity and access to health of citizens of the country."
Sources: Elections.org.za and SAnews.gov.za