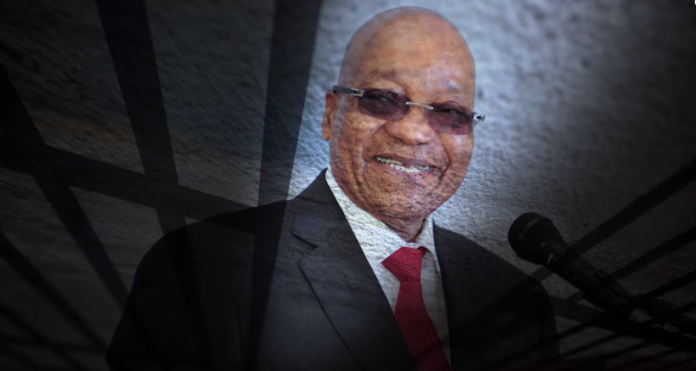 Former President Jacob Zuma's corruption trial, which was scheduled to begin tomorrow, is now likely to be delayed again as the former president has been in hospital since Friday.
Zuma's Foundation said on Twitter that the National Prosecuting Authority (NPA) has sent a joint letter to Hon. Judge Piet Koen, on behalf of all parties, reflecting their mutual agreement to postpone the hearing again "due to the ongoing hospitalisation of Pre Zuma".
Last month, Judge Koen had adjourned the trial to this week – 10 to 13 August 2021 – after Zuma's team argued for the postponement so that the former leader could appear in court in person. At that time, Zuma appeared 'virtually' via a video link from Estcourt correctional facility where he was serving a 15-month sentence for contempt of court. On Friday he was admitted to an external hospital for what his Foundation said was a routine annual check-up.
Last night the Department of Correctional Services confirmed that former President Zuma is still in hospital.
This afternoon Zuma's Foundation said the matter for postponement will be heard virtually tomorrow, Tuesday 10 August, at 10h00.
Zuma's supporters were expected to protest outside the Pietermaritzburg High Court, as his long-awaited arms deal corruption trial kicked off tomorrow. Last month, Zuma's arrest triggered some of the most violent protests ever seen in South Africa.
Zuma faces charges relating to allegations that he received kickbacks from a $2-billion weapons contract with French defence company Thales. Zuma denies the charges and has evaded prosecution for over a decade. The alleged bribes and corruption took place when Zuma was deputy president of South Africa.
In May, Zuma (79) pleaded 'not guilty' to the charges which include corruption, money laundering and fraud. He has consistently alleged that he is innocent and a victim of a political witch-hunt.