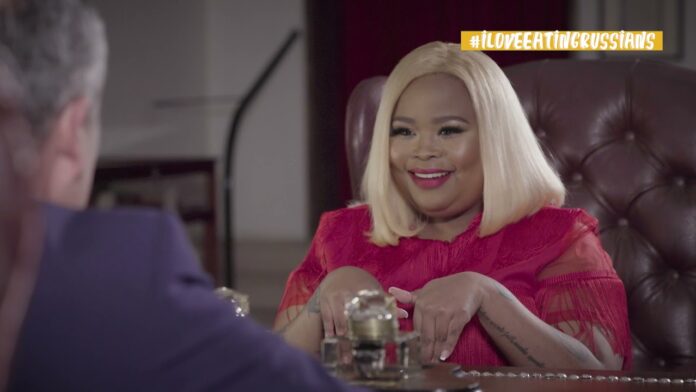 Last week a couple of videos went viral showing outraged Russian people responding to clips of South Africans discussing how much they love to eat 'Russians'. Of course the South Africans were referring to a tasty type of sausage found in SA. But the Russian people appeared to not realise this…
Today all is revealed about those videos! As suspected, they were part of a creative and humorous ad campaign, which has also involved comedian Coconut Kelz explaining all to Russian President Vladimir Putin.
Proudly South African brand, Eskort, which produces Russians and other pork products, revealed in a press statement that it's behind the unbranded spoof videos about the alleged 'misunderstanding'. And tonight the company will be flighting its first adverts around the campaign.
"We asked ourselves what would happen if anyone outside of South Africa caught the tail end of the fact that in South Africa, we eat russians (sausages)," says Marcelle Pienaar, Group Marketing Manager at Eskort.
Eskort said today: "We couldn't help but create a hilarious campaign to celebrate our country's love for the crispy & crunchy sausage. 😂😂😂 … #ILoveEatingRussians. Only in South Africa, we eat russians proudly."
The russian conversation series is the latest in a long line of cheeky, funny, and truly South African content – from adverts to the much-loved tongue-in-cheek digi-series, Who Got Chowed featuring the ever-popular Coconut Kelz.
Watch the original I love eating Russians video here. 
Here's Coconut Kelz on the special episode of Who Got Chowed, as she personally visits the Russian president to clear up this misunderstanding:
What's next for South Africans and their Russians?
It will all come full circle tonight in an Eskort commerical showing South Africans weighing in on the drama. The ad airs for the first time on SA screens on Wednesday 11 August on eTV between 19h00 – 19h30 and on SABC1 between 20h00 – 20h30.
"We South Africans have always had the ability to laugh at ourselves. It's part of what makes us unique. As one of South Africa's most loved brands, enjoyed every day across this country by people and families from every walk of life, we love celebrating what connects us," adds Marcelle.