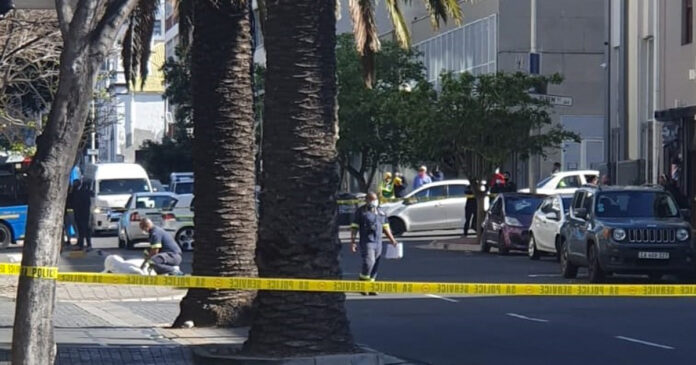 The South African Police Service (SAPS) were yesterday seen re-enacting the tragic events of 11 April 2021 when SA rapper AKA's girlfriend, Anele Thembe, allegedly fell to her death from the tenth floor of the Pepper Club Hotel.
A Cape Town resident said the police cordoned off the area yesterday beside the hotel as part of their investigations. The resident said officers "did simulations with a drone and 'shop dolls', and heavy bags falling".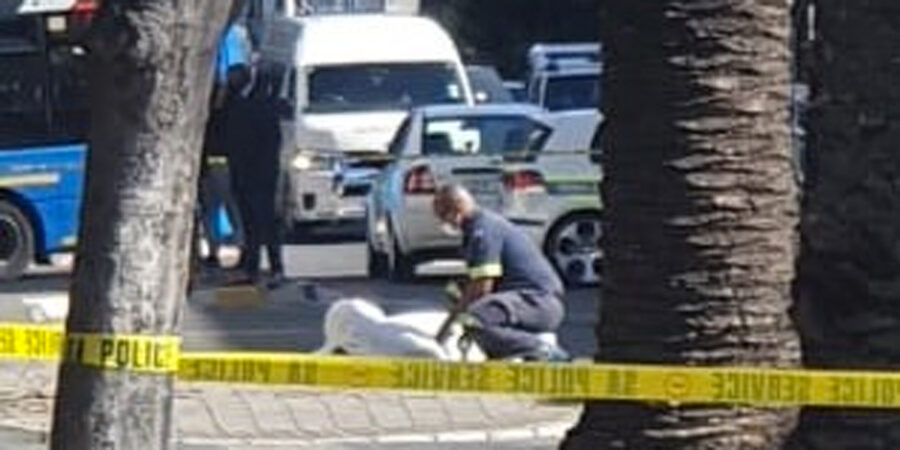 According to reports in April, Anele's naked body was found after falling from the 10th floor of the Cape Town hotel in the early hours of the morning, and staff were offered counselling.
The resident, who works in the area, said it appeared as if the police were attempting to determine what occurred during that tragic morning, and that a large 'doll' was being used beneath the white sheet.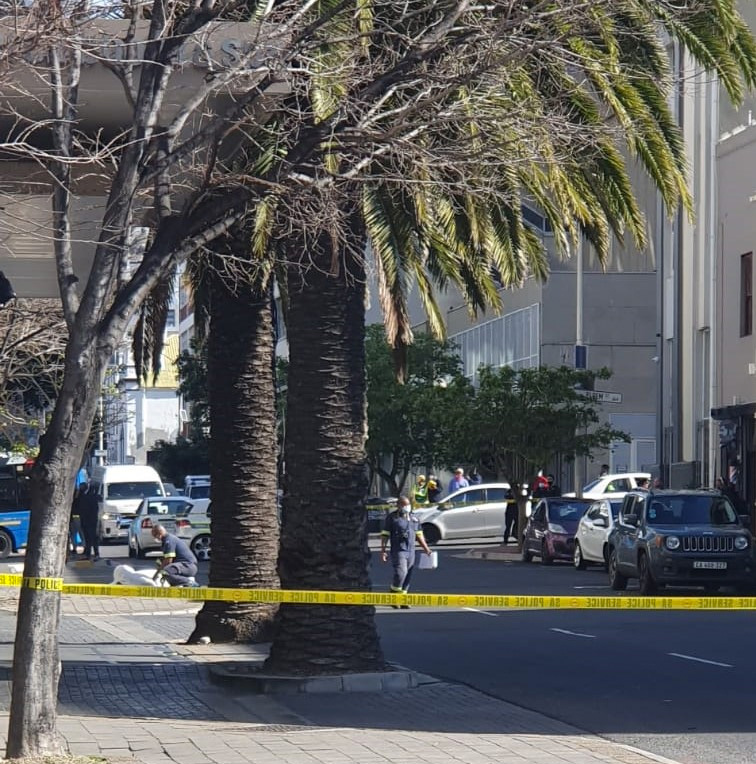 AKA (whose full name is Kiernan Jarryd Forbes) and 22-year-old Anele (known by friends as Nellie) had been engaged to marry since 21 February. At the time of Anele's sad passing, the Forbes and Thembe families released a joint statement saying: "We are still in shock and are dealing with our emotions, as she was an exceptional and gifted young woman, with so much life ahead of her. She had a sweet nature about her and was always nurturing to those around her. Her fiancé, Kiernan Forbes, is currently inconsolable and is surrounded by family and closest friends."
In the hours leading up to her death, the couple had been filmed seemingly happily dancing in a club.
On 12 April, Cape Town police spokesperson, Captain FC van Wyk, confirmed that the SAPS was investigating the cause behind Anele's death.
Yesterday Nellie Tembe and AKA dancing at Ayepyep Lifestyle in Cape Town #RIPNellie pic.twitter.com/xXfbtbmbAM

— Musa Khawula (@khawula_musa) April 11, 2021
I can confirm that rapper AKA's fiancée Nellie was involved in a fatal incident in Capetown.

The rapper's management is not at liberty to share any further details and have requested that we give the family time to deal with the shock.

I'm told AKA is grief stricken. pic.twitter.com/v9sT2XOGro

— Kgopolo (@PhilMphela) April 11, 2021
If you are feeling sad or depressed: