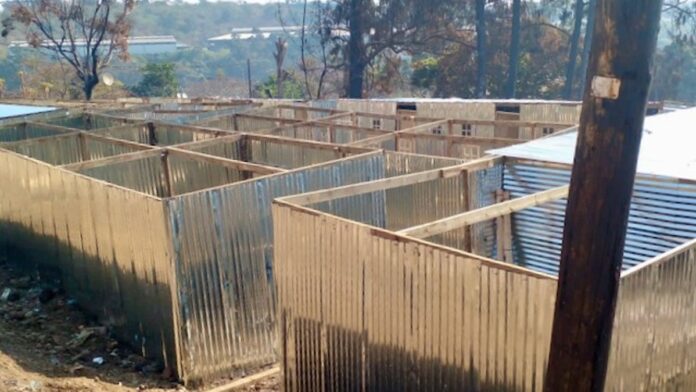 Immigrants whose shacks were gutted by a fire in Briardene informal settlement, north of Durban last month, have started rebuilding their homes thanks to the assistance of non-profit organisation Refugee Social Services.
Last week, GroundUp reported that South African victims of the fire were rebuilding, but immigrants, who had been living in the settlement for almost ten years, had been denied space to rebuild by the community and were not provided with building materials by the eThekwini Municipality. The immigrants were left sheltering in a tent.
Refugee Social Services has now given 13 families R1,000 each towards buying building materials. Its director, Yasmin Rajah, said, "Even if they didn't have documents, we still assisted, based on assessment and verification from the community."
Joze Ngoveni, originally from Mozambique, said:
"People are now living in their shacks while others continue to rebuild. We were given some land to rebuild even though it is not like the space we had before, but it is better than sleeping in a cold tent."
Thapelo Mohapi, a spokesperson for shack dweller movement Abahlali BaseMjondolo and a resident of Briardene, thanked Refugee Social Services for assisting the displaced immigrants.
EThekwini Municipality spokesperson Msawakhe Mayisela said South African ID numbers are required by the KwaZulu-Natal Department of Human Settlements for building kits for fire victims. Mayisela said:
"The City does offer short-term relief which is inclusive of feeding, warmth (blankets/mattresses and clothing if available) and temporary shelter, where this is possible, to house people for a few days."