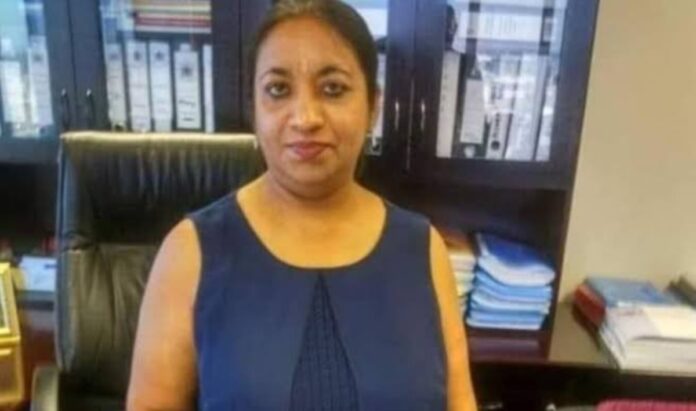 Police have arrested seven suspects in connection with the recent shocking murder of senior Gauteng Department of Health finance official, Babita Deokaran, who was a key whistle-blower in the Personal Protection Equipment (PPE) scandal.
The swift breakthrough in the case – thanks to information received by the investigating team – was confirmed by National Police Commissioner General Khehla Sitole on Friday.
The late Chief Director was gunned down outside her home by unknown suspects in Winchester Hills as she was returning from dropping off her child at school. Deokaran was rushed to hospital, where she tragically later succumbed to her injuries.
While the arrests in what appears to have been an assassination have been welcomed, the DA Gauteng Leader Solly Msimanga, said the failure of the SAPS to protect the key witness in the PPE scandal is a clear indictment on the Gauteng government.
"Babita, who was the Gauteng Department of Health's Chief Director of Financial Accounting officer was brave and courageous enough to come forward with information on corruption in the PPE tenders, instead, she was rewarded with a hail of bullets," Msimanga said in a press statement on Friday.
Deokaran's last words to the Kathrada Foundation had been that not all those "in Health are corrupt. Some of us are trying but you see how they are dealing with us".
Msimanga says he has written to assure the Ahmed Kathrada Foundation that the DA will continue to put pressure on the provincial government to release the Special Investigating Unit's (SIU) reports on the various investigations they have undertaken in the province including that of the procurement of PPE in the province.
"This is worrying and is a huge setback in the fight against corruption in government and the public sector.
"It is clear that our country is being held hostage by an ingrained culture of corruption and criminality which has now reached the point of no return," he said, adding that "Babita's death cannot be in vain" and that the looting of government departments must be exposed.
In a statement, South African Police Service (SAPS) spokesperson, Colonel Brenda Muridili, said the arrests were effected by the SAPS Gauteng Serious and Violent Crimes Unit, in collaboration with SAPS Johannesburg K9, Johannesburg East Crime Intelligence, Fidelity Specialised Services and Community Active Protection.
She said the team had "conducted a takedown operation at the suspects' hideouts in Johannesburg. During the arrests, the police recovered two firearms and two vehicles."
Muridili said a case of murder was registered by the Mondeor Police Station and transferred to Provincial Head Office for investigation by the Serious and Violent Crimes Unit.
The case docket has been transferred to the Directorate for Priority Crimes Investigation (Hawks) for further investigation, and more charges may be added to the charge of murder when the suspects appear in court soon.
The National Commissioner has commended the investigating team's breakthrough in the case.
"I am confident that the Hawks will work tirelessly to ensure that justice is served," said Sitole. – SAnews.gov.za