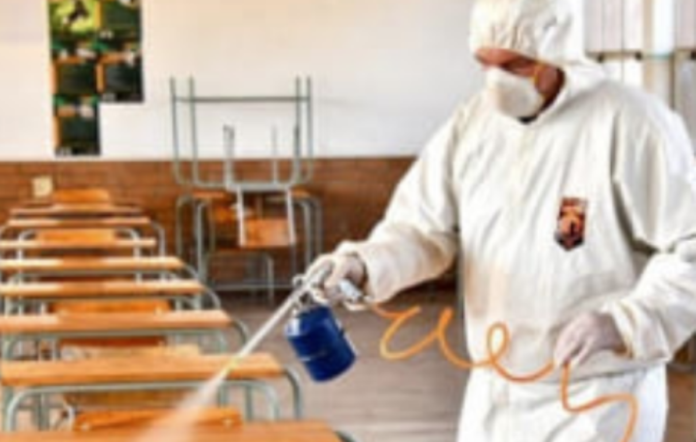 The Northern Cape Department of Education has raised concern about the amount of learning losses as new COVID-19 cases continue to increase in the province's schools.
At least 1 272 cases of the virus have been reported since 23 August to date with several schools closed and learning delayed in the province.
In a statement, the department said the rising infections are compromising the learners' ability to perform at a high level:
"This continues to take a devastating toll on the academic performance of learners and their preparedness for the examinations. It's clear that the academic recovery will take much longer than expected, whilst the current reality is placing a massive strain on the entire education sector.

"The department is doing all that we can to support educators and learners across all grades during these difficult times."
The department said 410 new cases have been reported today.
"The new COVID-19 infections include 28 educators, 367 learners and 15 support staff at various schools. We currently have seven schools which are closed in the province to allow for contact tracing and the disinfection of school premises," the statement said.
South Africa Records Almost 6,000 new Covid-19 cases
Meanwhile, the country recorded a total of 5 931 new COVID-19 cases bringing the total number of laboratory-confirmed cases in SA to 2 819 945. This is less than the previous day, although there was an increase in hospital admissions.
In a statement on Sunday, the National Institute for Communicable Diseases (NICD) said this increase represents a 14.5% positivity rate.
"As per the National Department of Health, a further 76 COVID-19 related deaths have been reported, bringing total fatalities to 83,419 to date," the NICD said.
The majority of new cases are from KwaZulu-Natal:
KZN accounted for 29% of new cases,
Western Cape accounted for 23%;
Eastern Cape accounted for 15%;
Free State and Gauteng Province each accounted for 9% respectively;
Northern Cape accounted for 6%;
Mpumalanga and North West each accounted for 4% respectively; and
Limpopo Province accounted for 1% of the new cases.
"The total number of cases today (5 931) is lower than yesterday (8 411) and lower than the average number of new cases per day over the 7 preceding days (7 860). The 7-day moving average daily number of cases has decreased," the NICD said.
There has been an increase of 111 hospital admissions in the past 24 hours.
A total of 16 749 709 tests have been conducted in both public and private sectors
Meanwhile, the country has to date administered 13 454 823 vaccines with 18 483 of those being in the last 24 hours.
In the last 24 hours, 14 393 Pfizer and 4 090 vaccines were administered. – SAnews.gov.za