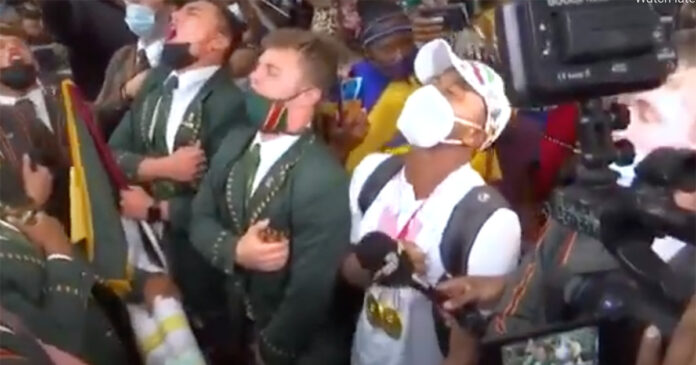 Watch the goosebump-generating video below as South Africans warmly congratulated their Paralympic team upon their return from Japan to Johannesburg yesterday, giving them a heroes' welcome. Sports Minister Nathi Mthethwa said: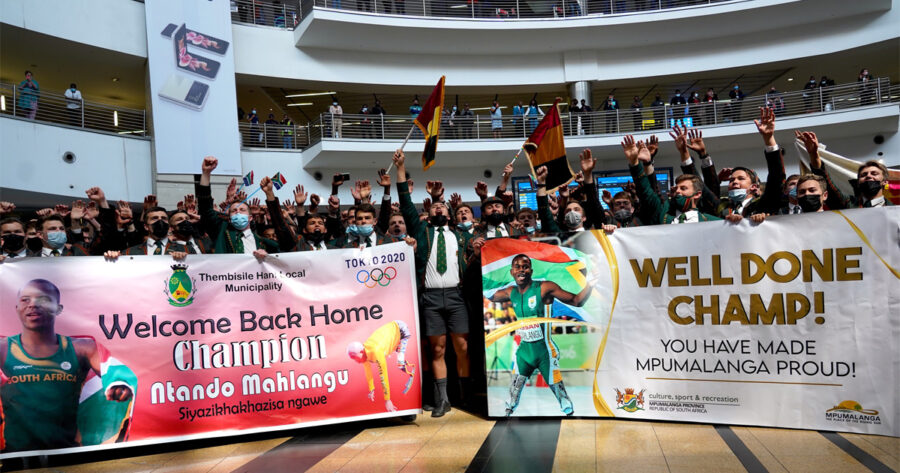 "Today we welcomed the #TeamSA Paralympians at OR Tambo International Airport & expressed our gratitude to them for flying the South African flag high. I was pleased to see the well deserved heroes-welcome they enjoyed from supporters who came from various parts of the country."
Team South Africa said: "Thank you South Africa for our heroes welcome today. We are in awe! 🇿🇦🙏☺️🥺 #TeamSA #Paralympics #BringingBackUbuntu."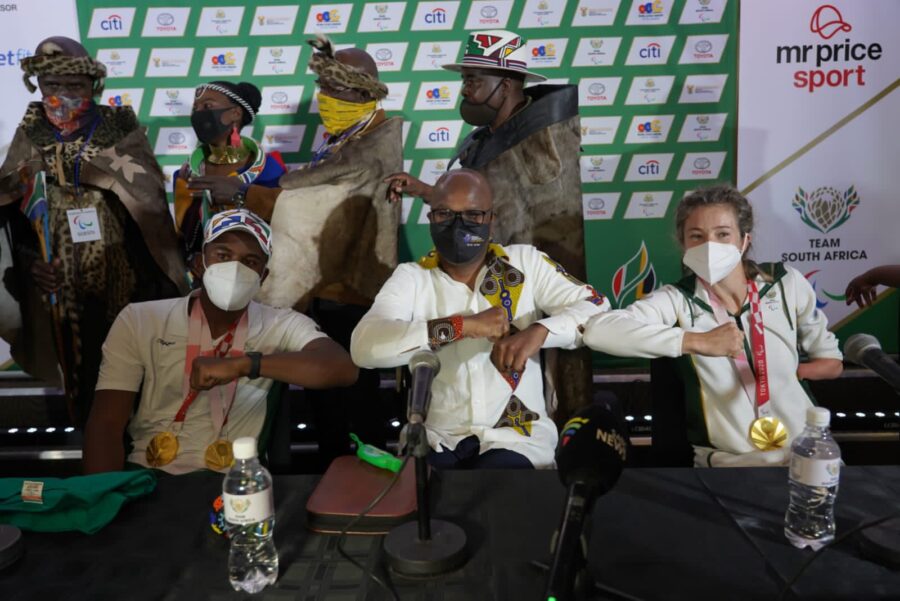 SA's Paralympian team come home with seven medals between them, over half of which (four) are Gold!
Ntando Mahlangu – who scooped two gold medals – addressed a delighted crowd. He said in the past three or so weeks in Japan, he and his teammates "grew together and we've become one".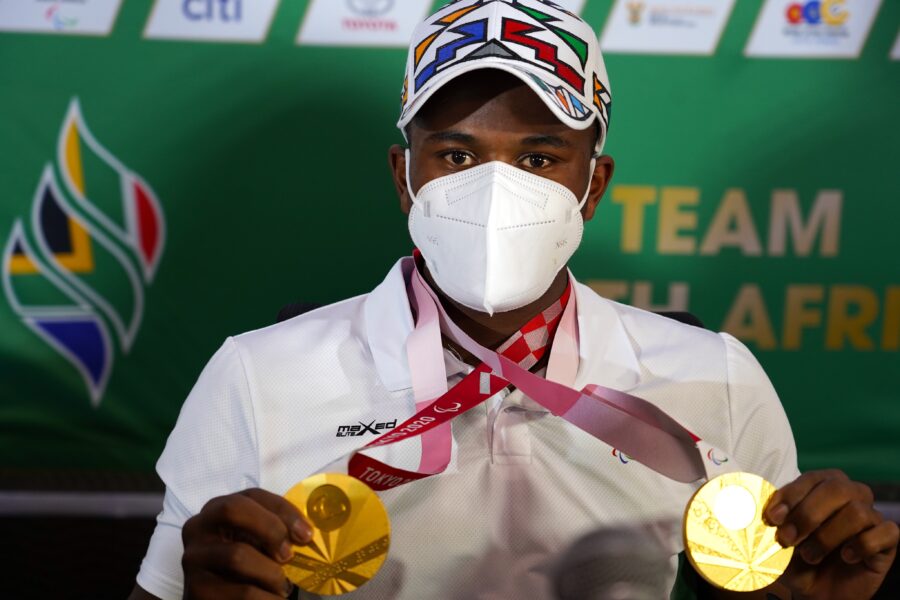 He said for him, the Paralympic Games became "not about Ntando Mahlangu anymore. I was running for the nation. Even on my long jump – I gave it my best. And then on the last jump – I was not jumping for myself anymore. I was jumping for the nation."
Referring to his world record breaking jump that earned him one of his Gold medals, Ntando laughed and quipped: "Apparently you jump very far if you jump for the nation."
He said it has been an honour to see how happy his achievements have made people, and he hopes he's restored uBuntu in SA.
"I think that was the whole idea for myself – going to Tokyo – was to inspire the youth and people of SA. I think anything is possible. We just have to believe in ourselves as a country. I really hope that I get to bring back uBuntu in SA."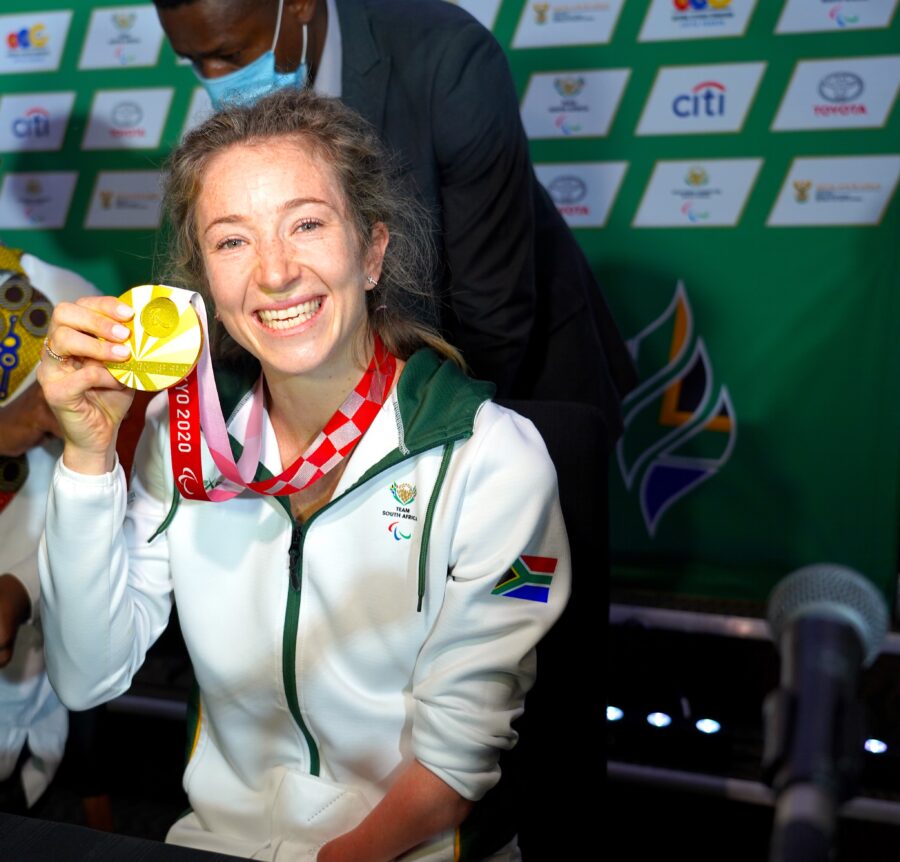 Anrune Weyers, who won SA's first Gold medal at the Paralympics said: "I'm really proud to be part of Team SA and really honoured that the logo in Tokyo was United by Emotions… and it definitely was united by emotions."
She said "every single member of this team gave everything while they were on the track" and that it had been a "proud moment to see them do the best they can".
WATCH Team South Africa receives heroes welcome
Welcome home!!! 👏🏾👏🏾👏🏾#TeamSA

[1/3] pic.twitter.com/VRuEX9sLZ4

— Masechaba Khumalo 🇿🇦 (@MKhumalo___) September 6, 2021