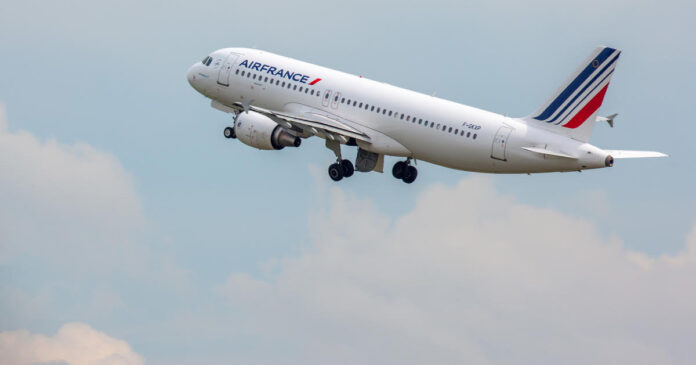 Air France has confirmed that flights to Maputo, Mozambique will commence from 2 December 2021. Originally planned for the end of October 2021, changes in the economic and sanitary context have led to this decision. The flight t
Wilson Tauro, Country Manager Southern Africa Air France-KLM, said Air France remains strongly committed to Africa as a strategic asset in their global network, and that "Mozambique has emerged as an important business destination due to its natural energy reserves, however, tourism is also a key asset of the country."
Air France said it will connect Maputo, through its network, to all major cities in Europe and beyond, including destinations in Portugal, Brazil and Cuba that are historically popular destinations from Mozambique.
"With the easing of travel restrictions for vaccinated travellers, a crucial and extremely positive step has been made in reviving both leisure and corporate markets. We are very confident of the success that adding Maputo to our network will bring," said Tauro.
No reference was made in Air France's press statement to the March attacks on Palma by insurgents in northern Mozambique, where French oil company Total has been involved with LNG (liquefied natural gas).
With Maputo on its route, Air France now reaches 43 cities on the continent.
The company said the evening departure from Paris-Charles de Gaulle will serve as a perfect way to connect to the flight to Maputo and the early arrival from Maputo into Paris ensures that passengers can connect to the first wave of departures from Charles de Gaulle to anywhere in the world where Air France operates.
Schedule as per 02 December 2021
Departure Day

Route and flight number

Departure time (LT)
Arrival time (LT)
Sunday, Thursday
Paris Charles de Gaulle – Maputo
AF990

23h35

14h20 (+1)

Monday, Friday
Maputo – Paris Charles de Gaulle
AF995

16h30

05h45 (+1)
In addition to the two weekly Paris – Maputo flights, customers will also be able to benefit from the connectivity between the Paris – Johannesburg flights operated by Air France and the flights between Johannesburg and Maputo thanks to the existing interline agreements that Air France has with LAM Mozambique Airlines and Airlink.
As part of its commercial policy, Air France currently offers fully modifiable tickets for all bookings up to 31 March 2022.